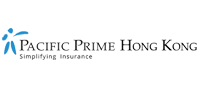 Key considerations when choosing a group health insurance plan for SMEs
For a lot of small to medium size enterprises (SMEs), resources are limited and need to be spent wisely. While it may be tempting to skip employee benefits, such as group health insurance plans, firms that go above and beyond to make their employees feel valued are the ones that thrive in the long run. That's because studies show time and time again: happy employees are productive employees.
In a place like Hong Kong, where the cost of health insurance can be quite high, many SMEs may be overwhelmed by the process of choosing and implementing a group health insurance plan. So, in this Pacific Prime Hong Kong article, we'll walk you through the things you'll have to take into account when choosing a group health insurance plan.
Choosing a group health insurance plan
1.Type of plan: group plans or individual plans
Most insurance providers only accept group health insurance applications from organizations with more than two employees. If you meet this requirement, then you can proceed with the application. Compared to individual health insurance, group health insurance plans tend to be a better option as it covers pre-existing conditions and has lower overall premiums. For firms with less than two employees, you'll have no choice but to resort to individual health insurance plans.
2. Area of coverage: local or global
Whether you go for local or global coverage will depend on how much traveling is required for work. If your employees frequently make trips overseas, then you should fork out a bit more for a plan with global coverage. On the other hand, if your team is mostly based in Hong Kong, local coverage will suffice. Of course, getting travel insurance whenever it's needed is also an option. However, bear in mind that having to look into plans every single time someone flies out can be troublesome.
3. Extent of coverage: optional add-ons to include
It's no surprise that the more comprehensive the plan, the more it's going to cost you. What many SMEs do is that they provide basic coverage to all staff and offer insurance add-on depending on seniority. Giving senior staff these add-ons can also serve to incentivize employees to stay at your company and decrease the overall employee turnover rate.
You can choose from the following benefits:
4. User-friendliness: traditional or tech-savvy insurers
Once you have an idea of the plan you require, you need to figure out the kind of insurance company you want to go for. Traditional insurers tend to rely on agents and usually require a lot of paperwork. If you don't have a well staffed HR department, or would rather not overcomplicate things, tech-savvy insurers are a good option. Whether it's selecting doctors, booking appointments, or making claims, having an easy-to-use online platform to do this will save both you and your employee some valuable time.
5. Legal aspects: using insurers that comply with data laws
Given that there's a huge amount of employee data the insurer will have to deal with when providing group health insurance, it's important to ensure that data privacy laws are adhered to. If your firm has employees from the EU/EEA, special attention will also have to be paid to the General Data Protection Regulation (GDPR). To ensure this takes place, it's best to go with an insurer or a broker that's globally reputable and compliant with laws.
Get in touch with Pacific Prime
Pacific Prime Hong Kong is one such global insurance broker and employee benefits specialist that is fully compliant with data privacy laws. With over two decades of experience working with corporate clients, we are well-placed to help your SME choose a group health insurance plan that suits your needs. Feel free to compare health insurance plans online today. Or, if you'd rather speak to an advisor, then our multilingual team is more than happy to help!
Suphanida aims to demystify the world of insurance by creating informative and engaging content. As a wordsmith, she spends the majority of her day writing and editing website content, blog posts, in-depth guides, and more.

Outside of work, Suphanida enjoys traveling to new places and immersing herself in different cultures.
Latest posts by Suphanida (see all)