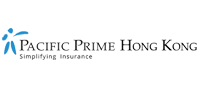 Insurtech and its implications for your business
With insurtech taking the insurance industry by storm, insurers all over the world are finding newer, more innovative ways to optimize and improve their solutions. But, what does insurtech really mean? A simple portmanteau of the words insurance and technology, the buzzword refers to any technology designed for, and used almost exclusively by the insurance industry. Today, we look at insurtech and its potential impact on your business.
Insurtech in Hong Kong
Before we get into how insurtech may be impacting your business, let's first look at the digital transformation of Hong Kong's insurance sector.
With 161 insurers and an insurance industry worth HKD 374 billion in premiums, Hong Kong is a key insurance hub in the Asia region. Despite this, the city-state is still at an embryonic stage where insurtech development is concerned, especially when compared to other more established players like New York, London, and Singapore. For instance, under one percent of life insurance sales in HK are made digitally, as of March 2017.
That being said, Hong Kong has a large market potential, and digital innovation from major insurance industry players is definitely picking up in the city. For example, Aviva has recently announced a joint venture to push digital distribution in the region with Chinese powerhouse Tencent, the leading provider of internet value added services in China. Another major player, AIA, has formed a partnership with Discovery Health to launch an innovative vitality program in order to drive healthier customer behavior.
Insurtech trends in 2017
Below are the major trends that will likely have or already have had an enormous impact on corporate insurance solutions in 2017.
Big data
On the topic of big data, Robert Lang, Managing Director at Bupa Global, commented in our recently launched medical insurance trends report that, "We are seeing companies request data for many different aspects, including everything from service standards to quality outcomes to health care costs to even claims habits."
So, how are insurers leveraging data? What would arguably be one of the most significant trends is the use of big data in insurance. Holding the unique ability to analyze extremely large and complex data sets, and predict future trends, patterns, and associations, there's a lot of potential for big data. This is especially the case in two particular areas: fraud management and improving the underwriting process.
By understanding and predicting risks, big data can help insurers better manage and track claims data. This helps insurers avoid the problem of unprofitable underwriting and low investment returns, one of the reasons being that data analytics can help insurers better identify fraudulent claims and work to minimize them.
Beyond that, as explained by Kevin Melton, Sales and Marketing Director at AXA's International Health Business, big data "helps both the client and insurers understand how to evolve the scheme to best protect and support business ambitions. Understanding and analyzing claims trends by country and condition can help HR plan their future healthcare strategy and invest in appropriate areas, whether they be prevention or additional support services."
Apps
When thinking of insurance companies going digital, the first thing you might think of is apps. Insurers are recognizing the importance of apps in optimizing their service offerings, especially with group health insurance plans. For example, Allianz Worldwide Care's MyHealth app allows its policyholders to view their latest insurance plan documents and check their cover at anytime.
What's more, the popular 'find a hospital' feature offered by apps provided by an increasing number of insurers helps users locate the nearest hospitals in their network of providers. Features like being able to find an in-network provider is highly desired, especially by corporate and group clients looking to find an effective way to contain ever-skyrocketing healthcare costs through the selection and limitation of provider networks.
Web-based Portals
There's been increasing demand, especially from corporate and group insurance clients, for the implementation of web-based portals; an online platform where users (e.g. HR administrators and policyholders) get to sign in and view plan specifics as well as submit claims online directly to an insurer. We predict that, as portals are increasingly implemented, they will also be designed to become more and more personalized and focused on the user.
Drones
The commercial application of drones spans many industries. For instance, Amazon and Google plan on deploying drones for parcel delivery within a 30 mile radius; journalists are also using drone technology to capture footage (e.g. the BBC using a drone to film London's new crossrail project). When looking at how different industries are using drones, it's easy to see how the insurance industry can also benefit from this technology.
The use of drones is especially valuable where underwriting property insurance for large commercial properties is concerned, and can provide a great deal of detailed survey information on the exterior of the property that would otherwise not be accessible. When looking at disaster insurance and the claims process, using a drone can also ensure that detailed and accurate images of the damages are provided to the loss adjustor, which will help significantly reduce the cost and time in assessing claims.
Insurtech and cyber insurance
Increasing connectivity and new technologies have also been generating more frequent and severe cyber risks (e.g. data leaks and cyber extortion). As such, an area that is likely to see much activity is cyber insurance – a relatively new insurance product designed to protect policyholders against a range of cyber risks. At present, there's still a great deal of uncertainty concerning how insurers can best underwrite cyber insurance and accurately quantify cyber risks. Because of this, according to Banking Technology, "the opportunity for insurtech to enter and capture market share [is] particularly compelling."
Technology and data security
The adoption of technology has led to an increase in the flow and magnitude of information being collected from devices and gadgets (e.g. smartphones and wearables). The responsible use of data has attracted a lot of attention from a myriad of industries, as there exists a pressing need to build trust with regulators, legislators and customers where the protection and use of data is concerned, and, according to Clifford Chance, companies controlling and accessing vast amounts of customer data are urged to demonstrate "greater sensitivity and transparency" in how they use their customers' data". As such, we predict data protection and security to be high on the agendas of those implementing insurtech projects.
Want to learn more about insurtech and how it can help your business? Be sure to contact the insurance experts at Pacific Prime Hong Kong today. With over 17 years' experience, our team at Pacific Prime Hong Kong are standing by to provide you with unbiased advice, as well as the right insurance solutions for your business' every need.
Latest posts by Jess Lindeman
(see all)