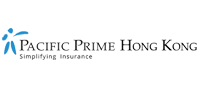 Little known tips to better group and corporate health insurance implementation
In Hong Kong companies are constantly struggling to attract and retain qualified staff, as has been highlighted in numerous reports including an Employee Engagement report released by Kelly Services in 2014 that found that, "only 18% of Hong Kong employees felt "totally committed" to their employers".
One of the ways companies, especially HR teams, are combating this is through the introduction of extra benefits (aside from pay) that employees want or need. While this has been a common trend in western countries, many companies in Hong Kong are just now implementing soft benefits such as gym memberships, flex-days/hours, and even increased leave, but there is one benefit that is the most important to both the company and the employee: health insurance. There are practically thousands of health insurance options available in Hong Kong and one of the best, for companies at least, is a group medical or corporate plan.
Define Group health insurance
Group medical insurance is a term used in the insurance industry to define a policy developed specifically for groups and businesses that can be purchased and offered to employees, usually as a benefit. These plans are often seen to be wholesale in nature which means they have a lower cost-per-individual than buying a similar plan on an individual basis. They also often offer premiums that are not calculated on an individual-risk basis meaning things like pre-existing conditions are not considered when determining the premium.
In Hong Kong, you will also hear the term 'Corporate Medical Insurance' thrown around by professionals in the industry, and HR. These plans are a type of group medical insurance developed for corporations, and usually require a higher minimum number of users – from 50 people and up – when compared to group plans which can have as few as 10 people.
Implementing a group health insurance plan
When implementing a new group health insurance plan in your office, there are a number of important aspects to consider such as your budget, the number of employees you will cover, whether you will extend coverage to dependents, term length, type of coverage, etc. Working with an expert in health insurance, like those working at Pacific Prime Hong Kong, can be a great way to help you find the ideal plan for your employees.
The above elements are important to consider when looking for a new plan for your employees and the vast majority of HR professionals and managers will likely know the answer to all of these off the top of their heads. In our experience, however, in order to implement a plan with maximum efficiency there are four other things to consider.
1. Plan flexibility
When implementing a health insurance plan in your company there are always constraints and you won't be able to offer the best plan to all parties involved, but some flexibility on what is on offer can lead to higher overall happiness with the plan from your employees. Many of the most successfully implemented group health insurance initiatives actually offer a few different options to employees who have worked at that organization for a set period of time (usually one year after their probation) instead of just one plan.
For example, some companies will offer plans that present a base level of coverage for all employees with extra coverage elements like maternity, dental, or even enhanced inpatient coverage that can be added on. If employees feel like they have flexibility with their plans, they will be more willing to join which could result in the ability to negotiate even lower premiums.
The key here is to look for a plan that offers such flexibility, but be sure to make it clear that if an employee picks one extra coverage element over another, they will likely have to stick with that element. Take for example maternity which often has an extended waiting time before claims can be made, you will need to communicate this with those considering this coverage element so they are clear that they will not be able to change their minds in the near future.
2. Coverage of wellness elements
Wellness plans have become an integral part of the benefits packages offered by many companies. Companies who have implemented programs and insurance packages that cover this – including health coverage for services like physiotherapy, etc – have seen some great returns. These returns include a generally healthier employee base that takes fewer sick days and is often more productive. Beyond that, if there are fewer claims on your group plan, you may be able to negotiate lower premiums or more coverage elements.
3. Plan portability
There are two forms of portability many HR professionals consider: Internal and external. Internal portability is the ability of employees to take their plan with them when they change positions or locations within their company. For example, if a colleague moves from the company's head office in Canada to Hong Kong, will the group medical plan also move with them and continue to provide coverage in their new home. If you have expats in your company, or have a company with offices in other locations, it may be a good idea to consider a plan with international coverage. That way, should employees move, their health insurance will move with them.
External portability is the ability of an employee to take their plan with them when they leave the company. We don't mean continue paying into the group medical scheme, what we mean by this is that when an employee leaves the company, they can shift their plan to the nearest individual plan from the provider without having to reapply. While not necessarily beneficial to you, the employer, it can make employees feel more secure with their job, and less likely to jump ship for a position which offers a better health insurance plan.
4. Digital support
One of the hardest aspects of successfully implementing a health insurance plan is the actual management of it once you have launched it. You will have employees coming up to you with questions about how to submit claims, what their coverage limits are, if there are any other options, etc. While this is certainly manageable with a smaller group plan, those with a larger employee base will likely be inundated with questions and requests, so much so that managing the plan can become inefficient.
Luckily, the insurance industry has been steadily modernizing with many insurers having dedicated online portals for plans. These portals are often tailored to your company and provide useful information such as plan benefits, claims procedures, important documents, FAQs, and more. Some plans even offer mobile apps and 24/7 support.
Pacific Prime also offers customized portals for group medical plans. Our portals are designed with the user in mind and offer plan information, support and more that your employees can access. Beyond that, we also offer ongoing plan support with the ability to renew plans through us, or contact our sales team to learn more about the plans we offer.
If you are looking to implement a new group medical insurance plan in your company, please contact us today to learn how we can help.
Jessica Lindeman is a Content Strategist at Pacific Prime. She comes to work every day living and breathing the motto of "simplifying insurance", and injects her unbridled enthusiasm for health and insurance related topics into every article and piece of content she creates for Pacific Prime.

When she's not typing away on her keyboard, she's reading poetry, fueling her insatiable wanderlust, getting her coffee fix, and perpetually browsing animal Instagram accounts.
Latest posts by Jess Lindeman (see all)