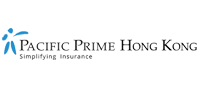 An overview of mental health resources in Hong Kong
Health is not only the absence of disease or illness, but is a "state of complete physical, mental, and social well-being", according to the World Health Organization (WHO). Despite this, mental health conditions are often stigmatized in society. As mental health charity Mind Hong Kong states, more than half of Hong Kongers surveyed believe they will be penalized at work for talking about their mental health challenges.
Given that one third of Hong Kong employees struggle with mental health problems, it's fair to say that a vast majority of those suffering may be left without the support they require. If this is something you're struggling with at the moment, you should know that there are plenty of mental health resources in the SAR. In this Pacific Prime Hong Kong article, we'll signpost you to some useful resources.
Where to find mental health resources
Whether you're suffering from work-related stress, dealing with financial hardship, or faced with any number of triggers, you may find yourself in need of mental health support. As a guide to mental healthcare services, the following provides organizations and programs from the public, private, and voluntary healthcare sector. This list is not an exhaustive one, but it's a good start if you're unsure of where to find mental health resources in Hong Kong.
Hospital Authority
If you'd like to seek non-urgent assistance at public hospitals or clinics that offer psychiatric services, you'll need to first see a primary care provider, which is the first level of care. Your primary care provider will assess your needs and refer you to a specialist. Waiting time can be long, but it's a more affordable option than going private. On the other hand, if you require urgent assistance, you should go to any public hospital's emergency department or ring 999.
Early Assessment Service for Young People with Psychosis (EASY) Program 
For those between the ages of 15 to 64 with symptoms of psychosis, there is also the EASY Program that offers support. It's vital to seek help early on, as this lowers the chances of the condition becoming severe or any further complications developing.
Castle Peak Hospital for substance abuse and mental health
For those suffering from substance abuse or mental health problems, especially children, adolescents, and the elderly, Castle Peak Hospital is a well-known option. Chances are that patients with these conditions will be referred here.
Social Welfare Department (and other government authorities)
The Social Welfare Department offers clinical psychology services free of charge. There is a hotline, which can be used to make an appointment or for immediate assistance. Alternatively, you can also visit the Integrated Family Services Center in your area for referral to one of the neighborhood Clinical Psychology Units. Likewise, for substance abuse and drug counselling, there are a few specific resources:
Private addiction treatment centers and support/self-help groups
If you're looking for specialist private addiction treatment centers, you can look into The Cabin Hong Kong, which is one of Asia's best. They can offer you with confidential, accessible, and effective treatments, ranging from those for alcohol abuse to sex addiction. For support and self-help groups for addiction, as well as mental health issues and illnesses, you can get in touch with:
Suicide prevention services
In the event that there is a risk of suicide, you can also reach out to the following suicide prevention groups for assistance. They provide immediate support for those who are in emotional distress or at risk of suicide, as well as more long-term assistance in terms of education programs for the youth and elderly. Some also offer an online chat service to talk you through your actions.
Counseling services
Private psychiatrists are able to offer you help, in addition to private counselors. It's important to note that you don't necessarily have to suffer from mental illnesses to benefit from therapy. It can be particularly helpful for those looking to get a different perspective from a licensed individual to help cope with stress, or any other issue. Here are some private counseling services you can access:
Other online resources
With regards to those with mild symptoms of mental health illnesses, online mental health resources can be a low-cost (sometimes free), easy, as well as preventative, option. You'll find everything ranging from mindfulness apps to help you wind down and online platforms to give you emotional support, to telehealth services provided by a licensed professional. Here are some online resources to explore:
Get in touch with Pacific Prime Hong Kong for health insurance
While Hong Kong authorities have plenty of mental health resources, the waiting times can be very long for non-urgent cases. Furthermore, while private options afford far more convenience and ease of access, this can often come at an exorbitant cost. If you'd like to avail of private healthcare services, without paying out of pocket, you can secure medical insurance through Pacific Prime Hong Kong.
We offer health insurance for expats and locals, including coverage for pre-existing conditions, mental health services, and more. You can contact our advisors who'll provide you with impartial advice and a free quote. Likewise, if you're an employer and would like to provide mental health coverage as part of your firm's group health insurance plan, you can also get in touch with our corporate team for a bespoke consultation!
Latest posts by Suphanida Thakral
(see all)