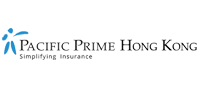 Your complete guide to dementia
Our body and mind tend to become weaker as we age, and that can include the onset of dementia. According to the Hospital Authority in Hong Kong, the prevalence rate of dementia in the SAR is estimated to be at 5%-8% amongst persons aged over 65, and that figure shoots up to 20%-30% amongst those aged over 80. Given that dementia education, early diagnosis and intervention, as well as support for carers is crucial, this Pacific Prime Hong Kong article acts as your complete guide and answers all the commonly asked questions about this medical condition.
Note: Although more common as people grow older, dementia isn't a normal part of aging and many people live into their 90s without any signs of dementia.
Dementia is the loss of cognitive function…
People suffering from dementia tend to have difficulty thinking, remembering, and reasoning to the point where it affects their daily lives and activities. Inability to control emotions and personality changes may also occur in some. While those with mild dementia are only just starting to see their functioning affected, severe cases of dementia must depend completely on others for basic activities needed for living.
Types of dementia
Many people conflate dementia and Alzheimers, but they're not quite the same thing. It's important to note that there are many types of dementia.
Alzheimer's disease

is the most common form of dementia amongst older people. It's caused by changes in the brain, including abnormal buildups of proteins, known as amyloid plaques and tau tangles.

Frontotemporal dementia

is a rare form of dementia that tends to occur in those younger than 60. It is associated with abnormal amounts or forms of the proteins tau and TDP-43.

Lewy body dementia

is a form of dementia caused by abnormal deposits of the protein alpha-synuclein, called Lewy bodies.

Vascular dementia

is a form of dementia caused by conditions that damage blood vessels in the brain or interrupt the flow of blood and oxygen to the brain.

Mixed dementia is a combination of two or more types of dementia.
…and symptoms can vary from person to person
Dementia is said to occur when healthy neurons or nerve cells in the brain stop working, lose connections with other brain cells, and die. Loss of neurons is common as people age, but those with dementia suffer from much more loss. The following list provides some common dementia symptoms, but it's important to note that recognizing symptoms can often be difficult, as it requires one to consider a person's current abilities and monitor changes over time.
Memory loss, confusion, poor judgment

Feeling lost in a familiar neighborhood or area

Trouble speaking, expressing, and understanding, as well as reading and writing

Repeating questions and using unusual words to refer to common objects

Disregard for the feelings and emotions of others

Inability to handle money responsibly and pay bills, and acting impulsively

Losing interest in daily activities or events, and taking longer to complete these tasks

And more.
The underlying causes of dementia remain unknown
Some changes in the brain are linked to certain forms of dementia. However, the underlying cause is unknown in most cases. In a relatively small number of people, rare genetic mutations can also be the reason for dementia occurring. Despite there being no proven way to prevent or cure dementia, it's thought that leading a healthy lifestyle can help reduce the risk factors associated with these diseases.
As such, you should strive to eat healthily and maintain your body weight, drink less alcohol and stop using tobacco, keep physically and mentally active, look after your emotional and spiritual wellbeing, get enough sleep during the night, stay connected with friends and family, prevent injuries to the head, treat any hearing problems, control high blood pressure, manage sugar levels, and so on.
Dementia diagnosis can be a lengthy process
When it comes to diagnosing dementia, it's first necessary to assess whether a person has any underlying, potentially treatable, condition related to cognitive difficulties. Additionally, a person's family and medical history can also provide hints about the risk for dementia and doctors may ask questions like:
Does dementia run in the family?

How and when did symptoms begin?

Are there any changes in behavior and personality?

Is the person taking certain medications that's causing symptoms to worsen?

And more.
Cognitive and neurological tests, genetic tests, blood tests, brain scans, and psychiatric evaluations may also be undertaken as part of the dementia diagnosis process. Early detection is important as some causes can be treated. But, in any case, knowing early can help with planning ahead and managing dementia.
Get in touch with Pacific Prime Hong Kong today!
One way to put your health and wellbeing first is to secure a comprehensive health insurance plan. Doing so enables you to go for all your health screenings and consult a doctor sooner rather than later – without having to worry about sky-high medical bills or paying out of pocket. If you're new to the world of insurance or not sure where to begin your hunt for a plan, you've come to the right place.
As a global health insurance brokerage with over two decades of experience, Pacific Prime Hong Kong helps individuals and families from all walks of life find the most appropriate health plan for their needs and budgets. We've got knowledge, experienced, and impartial advisors on hand who can offer you a tailored plan comparison and heaps of support throughout your insurance journey.
Contact us to get started today!
Latest posts by Suphanida Thakral
(see all)