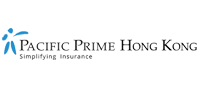 The importance of pre-assignment health screening and group health insurance
For an employer to attract the highest quality candidate from abroad, many factors have to be considered to ensure the overseas move is a success.
Before potential candidates decide to accept an expatriate assignment there are a few main factors that go into making their decision: is this a good move for my career? Does the move abroad make financial sense in the long run? How attractive is my salary? How will it impact my family and in particular my children? Will the company help with school fees? Is there a housing allowance?
Whilst negotiation between the potential candidate and employer normally ends with the financial benefits agreed upon, employers tend to fall short in terms of supporting the wellbeing of their expatriate employees and family members.
In this article by Pacific Prime Hong Kong, we look at what employers can do to make moving to Hong Kong easier for expat families and reveal the importance of securing group health insurance.
Supporting the wellbeing of expat employees and their family members
Financial benefits aside, there are several important wellbeing challenges that employers can address for their employees and family members. These will help make their experience less mentally and physically stressful as we will explore below.
Pre-assignment health checks
Employers have a greater chance of avoiding medical emergency and repatriation costs if they put in adequate preparation for international employees by offering pre-assignment health checks.
International employees and their family members can receive a medical assessment both before departure and annually throughout the assignment. Health checks will help identify any health issues that can then be managed, treated, or prevented.
For example, international employees moving to Hong Kong may find themselves exposed to health challenges, such as air pollution in the city. A health check before moving would help identify any potential issues such as respiratory sensitivities, and a care plan can then be put in place before the move.
Other than physical checks, employers can also offer psychological screening to measure the following mental health conditions:
Post-traumatic stress disorder
When an employer is seen to be taking care of the expatriate and making their general health a priority, it is likely to have a positive effect on morale and engagement, which can only contribute to the success of an assignment.
Relocation agent
Employers can assign a relocation agent to help families smoothly make the transition from their current residence to Hong Kong. Relocation agents will help lessen stress, which is vitally important, by being a liaison between the expatriate employee and the numerous administrative challenges that will need to be overcome. Relocation agents can also help navigate time-consuming and often confusing procedures, such as submission of the correct paperwork to the visa office.
Finding a home
A relocation agent can also contact estate agents that can provide several housing portfolios to meet the needs of the employee and family. Estates agents in Hong Kong will be able to advise on the best neighborhoods and could tailor viewings to their preferences.
Finding schools for the children
Additionally, relocation agents can support the family in terms of finding schools. They typically have good knowledge of the different education curriculums and where the international schools are. Persistence, negotiation ability, and expert knowledge mean relocation agents will have greater leverage in convincing schools to provide space for the children at the best schools.
Overall, employers that keep employees healthy and happy are likely to avoid a drop in productivity, absence, and, ultimately, a failed assignment or underperforming assignee.
Secure group health insurance
Hong Kong employers who invest heavily in bringing in international talents to help grow their business will want to consider offering group health insurance, not only for the health of their employees but also for the health of their business.
Employees that have access to great health care benefits through the workplace will typically show more loyalty and are less likely to consider leaving for an increase in compensation.
Group health insurance intermediary: Pacific Prime Hong Kong
As a globally accredited insurance broker, Pacific Prime Hong Kong can customize a group health insurance plan for your employees and business needs.
We are an awarding-winning health insurance broker, partnered with some of the best private health insurance companies in Hong Kong.
See below for some of our excellent partners providing group health plans but also individual, hospitalization, pre-existing, and family health insurance:
As insurance professionals with almost two decades worth of industry brokerage experience, our impartiality allows us to match your requirements with the right policy and the right company – all at the right price.
If you have any questions about health insurance, feel free to contact us. We'll be pleased to hear from you and help you secure a satisfying group health insurance plan.