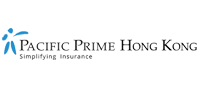 Inpatient vs. outpatient insurance: What does it cover and what is the difference?
Hong Kong boasts some top hospitals and an excellent healthcare system – albeit one that is bank-breakingly expensive. This is especially the case if you're looking to use the private system, which comes with attractive perks such as shorter waiting times and superior quality of service. Fortunately, you can get health insurance in Hong Kong to offset some of these costs.
When looking for health insurance in Hong Kong, one of the first questions your broker or insurance provider will ask is whether you'd like an inpatient-only plan, or a more comprehensive plan with inpatient and outpatient insurance coverage. But, what's the difference between inpatient and outpatient insurance? Also, what are its coverage benefits, and why do we need it? Today's Pacific Prime Hong Kong article will get down to basics.
What is inpatient insurance?
Inpatient insurance (sometimes referred to by insurers as hospital insurance, hospitalization insurance, inpatient coverage, or even a major medical plan) covers you in the event that you are admitted overnight for a short-term or long-term stay at a hospital due to an illness, accident, or intensive care. Virtually all health insurance plans in Hong Kong will offer inpatient insurance, as it's the most basic type of insurance plan.
Coverage
While exact benefits depend on your chosen plan and limits, inpatient insurance in Hong Kong will tend to cover you for things, such as:
Semi-private or private hospital room during surgery
Intensive care rooms
Diagnostic tests (such as X-rays, MRIs, CT/CAT scans, laboratory tests, etc.) that you do whilst admitted to the hospital
Medicine prescribed during your stay at the hospital
Ambulance fees
Surgery expenses
Anesthetist and operating theater charges
What is outpatient insurance?
As you can probably guess based on the definition of inpatient insurance, outpatient insurance covers you in the event that you don't need to be admitted overnight at a hospital. For example, a visit to a general practitioner will fall under outpatient benefits. Because of the way many health insurance plans in Hong Kong are set up, plans that cover outpatient treatment also include inpatient coverage.
Coverage
With an outpatient insurance plan in Hong Kong, you can generally expect to be covered for things including the likes of:
General practitioner consultation costs
Specialist costs
Diagnostic tests
Prescription medication
Vaccinations
Scheduled health check-ups
Wellness and prevention services (such as psychological counseling, weight-loss programs, etc.)
Alternative treatments
Note: Many health insurance plans with outpatient benefits in Hong Kong also cover alternative therapies like Traditional Chinese Medicine (TCM). However, plans that do cover this may not cover all forms of TCM.
What's the difference between inpatient and outpatient insurance?
Although inpatient costs tend to be significantly higher, outpatient costs can add up over the course of the year. For example, the Hospital Authority in Hong Kong states that inpatient care at an acute private hospital ranges from HKD $4,430 to HKD $6,650 per day. On the other hand, outpatient consultation will cost HKD $790 to HKD $2,210 per initial consultation, and then HKD $640 to HKD $1,990 per follow-up consultation.
It's important to note here that consultation fees do not include the cost of medication, prostheses, and diagnostic services. These will be charged separately. Other outpatient costs (e.g. diagnostic tests) can also be very high. For example, a single MRI can cost up to HKD $20,000! These costs do stack up if you visit the doctors regularly.
As such, including outpatient insurance coverage benefits in your basic inpatient-only plan can further offset the high cost of medical care in Hong Kong. Essentially, it'll help give you the medical care that you need without breaking the bank. This is something you should seriously consider – especially if you and/or your family require frequent visits to the doctors.
Additional coverage
On the lookout for further coverage benefits? If so, you may want to consider higher-level, full-coverage plans that offer add-on benefits such as maternity insurance, dental insurance, or vision insurance. Although more comprehensive plans will usually charge higher premiums, they can save you a great deal of money in the long run if you require an expensive procedure that is not covered by your current health insurance plan, e.g. an expensive orthodontic procedure.
It's important to note here that add-on benefits such as the ones mentioned above often come with a waiting period, meaning that you'll need to wait a certain duration of time from when you first purchase your insurance plan before you are eligible for receiving reimbursements on that benefit. For example, if you have maternity insurance, it will likely have a waiting period of around 10–12 months or more, so you'll need to secure it before your child is conceived in order to access its benefits during the course of your pregnancy.
Looking to secure health insurance? Pacific Prime Hong Kong can help
If you're interested in securing health insurance, you should know that not all insurance plans are created equal. The extent of coverage can vary between the different plans and insurance providers, but also to your specific healthcare needs and requirements. With this in mind, it's definitely worth familiarizing yourself with a plan's policy wording before purchasing it. If you're confused with the policy wording, it can really help to talk to an experienced broker like Pacific Prime Hong Kong.
Whether you're looking to secure a health insurance plan in Hong Kong, or simply would like to ask further questions regarding outpatient and inpatient insurance coverage, you're more than welcome to contact our highly-trained advisors today. As insurance experts, we're dedicated to giving you impartial advice that is specific to your healthcare needs. Alternatively, you can also get a quote with our free online quote comparison tool.
Contact us today!
Latest posts by Suphanida Thakral
(see all)