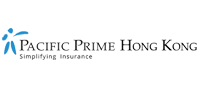 Hong Kong Budget 2023: Eligible residents to receive HKD$ 5,000 to boost spending
Hong Kong's status as Asia's premier economic and financial hub was affected when the COVID-19 pandemic hit and the SAR fully shut its borders to outsiders. It's no wonder the government sought to boost the economy through a number of measures, including handing out consumption vouchers to eligible residents to encourage spending. While the city-state has now removed all quarantine requirements, and things are looking promising, the consumption vouchers are being continued this year, as announced in its Budget for 2023. In this Pacific Prime Hong Kong article, we'll spill the beans. 
Hong Kong hopes for a speedy recovery post-COVID-19
Like many of its global counterparts, Hong Kong is keen to get back on its feet after the COVID-19 pandemic shattered its economy and resulted in a large expat exodus due to feelings of 'cabin fever'. Therefore, it's no surprise that Hong Kong's Budget for 2023 revolves around measures and stimulus for a speedy post-pandemic recovery, including handing out consumption vouchers for eligible residents to encourage spending. Before we delve deeper into the consumption vouchers, let's quickly explore some of the other notable measures:
Spend on mega events, shopping and dining privileges, and promotion and branding of itself to attract tourists and enliven the city-state's image.

Launch the "Happy Hong Kong" Campaign that focuses on gourmet experiences, fun amusements, and exciting ambiences to encourage people to go out.

Supporting enterprises and the general public through a variety of tax incentives and fiscal injections.

Promoting digital economy and greentech through various tax incentives, programs, and events.

And so much more. 
Further reading: Did you know that Hong Kong is also giving away free tickets to boost arrival numbers? Discover how to win free tickets to Hong Kong this year!
HKD $5,000 for eligible residents 
And now to the most exciting update for those living in Hong Kong. All permanent residents aged 18 and above (including new arrivals) will get consumption vouchers totaling HKD $5,000. For previously eligible persons, this will be divided into the first installment of HKD $3,000, distributed to electronic wallets registered by residents in April, and the second installment of HKD $2,000, distributed in the middle of the year. New eligible persons will get both vouchers in the middle of the year in two installments. Those coming to Hong Kong through different admission schemes or to study will get consumption vouchers totalling HKD 2,500. 
While this extra HKD $5,000 in spending money may sound great for eligible Hong Kong residents, those in the city-state for the past two years will remember that the amount received is halved. Hong Kong has given out these consumption vouchers every year since the COVID-19 pandemic hit and in 2020, residents received a total of HKD $10,000. As Finance Secretary Paul Chan explained in a press conference – as cited by a Hong Kong Free Press article, Hong Kong was still in the early stages of post-pandemic recovery, and the economy was still weak. 
He said: 
"HKD $5,000 is the best we can do."
Adding further, Chan explained that the government has suffered a deficit of more than HKD $100 billion and had to spend its budget appropriately. So he has to work toward the city-state's economic revival via these consumption vouchers while keeping the fiscal burden firmly in mind. 
Get in touch with Pacific Prime Hong Kong for all things health insurance today!
Speaking of economic revival and post-pandemic recovery, it's important for Hong Kong residents (and people the world over, for that matter) not to forget the tough times brought about by COVID-19. After all, it was a reminder that nothing is more important than our physical and mental well-being, and encouraged us to take our health into our own hands. One way we can do so is by securing a comprehensive private health insurance plan that provides us access to the best medical facilities without requiring us to pay for it out of pocket. 
If you don't already have a health insurance plan in Hong Kong, you're more than welcome to get in touch with the team at Pacific Prime Hong Kong. With over 20 years of industry experience, as well as impartial and knowledgeable advisors on hand, we can help you identify your healthcare and lifestyle needs and recommend the most suitable options for you on the market. We keep your budget firmly in mind and also provide heaps of free, value-added services to simplify your entire insurance journey. 
Contact us to learn more about what we can do for you and to get started today!
Latest posts by Suphanida Thakral
(see all)