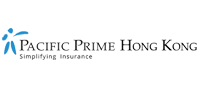 The challenges of emergency evacuation and medical repatriation
For expats who are working or living in remote locations where medical facilities are either lacking or not up to standard, it may be important to include emergency evacuation and medical repatriation cover in their health insurance. In this Pacific Prime Hong Kong article, we'll discuss what emergency evacuation and medical repatriation is, the challenges, and why you should think about including it in your global health insurance plan.
The importance of international health insurance providers during an emergency
Emergency evacuations and medical repatriations are becoming increasingly important in the international private medical insurance (IPMI) industry. Some reasons behind the significant increase are that more international companies have staff working abroad and workforces are placed in remote, and often more dangerous, regions (such as with mining companies). What's more, the increase in climate-related natural disasters also plays a role.
Since more companies are looking for business opportunities abroad, employers realize they need to provide their staff with international health insurance. In fact, health insurance is a legal requirement in many countries. Similarly, domestic cover may not be as comprehensive as IPMI.
One of the primary concerns for expats and their families is healthcare. Knowing they are covered wherever they are in the world, by an insurer who they are able to communicate with in their native language, can put their minds at rest.
What is emergency evacuation and medical repatriation?
Emergency evacuation is implemented when a person gets injured or ill and cannot get the medical treatment they need locally, and therefore has to be taken to the closest medical facility that is suitable.
For example, insurance clients are often evacuated from countries such as China, Libya, and Mozambique due to their lack of specialist medical care. Likewise, they are commonly evacuated to countries such as Germany and South Africa, which are known for their specialist care facilities and centers of medical excellence.
The difference between emergency evacuation and medical repatriation is that the insured person is sent back to their home country for treatment, as long as it is medically appropriate and can be done.
The challenges of emergency evacuation and medical repatriation
It's not hard to imagine that emergency evacuation and medical repatriation on a global scale comes with its own set of challenges. Insurance providers must overcome a variety of potential obstacles, such as:
Communication infrastructures that are failing, obsolete, or even non-existent
Restricted air space
Weather conditions
Political unrest
With that said, global insurance providers are adequately prepared for these types of challenges and experience and perseverance are a powerful combination.
While insurance companies do their best to locate the closest medical center, the closest one may not always be the most suitable. For example, a person who was in Papua New Guinea required medical evacuation and even though the capital Port Moresby was close, the hospital did not have adequate medical facilities. As a result, they had to be evacuated to the closest center of excellence, which was located in Cairns, Australia.
A passport copy is required before a person can be evacuated, along with a permit or visa for the country they are being moved to. Visas are often difficult to obtain, especially when there's a tight deadline.
What is required for an emergency visa?
The following items are required to apply for an emergency visa.
Medical report from the treating physician, which includes a justification for requiring treatment in the country of choice.
Invitation letter from the admitting medical facility in the country of choice, which confirms the acceptance of the patient, willingness to give treatment, the estimated length of stay, and estimated costs.
Letter from the insurer or the patient's family/employer confirming financial means for medical, transportation, and living expenses.
The two scenarios that may occur after the application is approved are:
Emergency visa is issued on arrival.
Emergency visa is issued, but a family member or representative has to visit the embassy or visa application center and apply on behalf of the patient.
Luckily, technology has helped insurance providers overcome many difficulties associated with emergency evacuations and medical repatriations, thereby increasing the survival rates of evacuees. Advances in technology are evident in all stages of the evacuation process, from communication and portable medical devices, to the actual air ambulances. Thanks to technology, air ambulances are capable of flying at speeds and altitudes that reduce the chances of medical deterioration.
Securing emergency evacuation and medical repatriation coverage
Oftentimes, getting ill or injured in a remote location can be a matter of life and death. If you have the right insurance cover, you can have peace of mind knowing you have access to medical care whenever you really need it. Pacific Prime is a reputable insurance broker that can help you find the best private health insurance company in Hong Kong for your needs and budget. Contact us to receive a free quotation, plan comparison, or impartial advice today.
Jantra Jacobs is a content writer at Pacific Prime. On a typical work day, she writes and edits articles, guides and anything else word-related. She aims to produce content that is easy for readers to understand and enjoyable at the same time.

When she's not writing, she's likely searching for a new restaurant or cafe to try, reading or doing yoga.