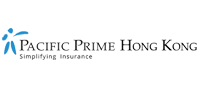 Spike in telemedicine demand in Hong Kong in the wake of coronavirus
Telehealth services allow patients to be seen and diagnosed remotely by doctors via electronic communication, such as video conferencing or chats. Telemedicine has already caught on in the United States and some European and now, in the wake of the novel coronavirus pandemic, patients in Hong Kong turn to telemedicine solutions to reduce social contact and avoid possible infection. However, with the spike in telemedicine demand in Hong Kong, it is also clearly visible that the city is not fully prepared for the change. 
Reduced medical services in Hong Kong
Non-emergency appointments in hospitals and clinics around Hong Kong are mostly canceled amid the pandemic. That includes postponing scheduled surgeries and general outpatient check-ups since more resources had to be diverted to handle the pandemic.  
Many patients themselves didn't want to visit their doctor or hospital out of fear of contracting the novel coronavirus disease, COVID-19, and were looking for a better way to contact their doctors. 
Demand for telemedicine rises in Hong Kong
Henry Yeung Chiu-fat, president of the Hong Kong Doctors Union, said inquiries about telemedicine from doctors and patients alike had risen by about 10 percent recently. Telemedicine in Hong Kong is not as widely used and practiced as in other countries, such as the US or China, which are using online medical consultations to screen and treat patients for the coronavirus. Right now, patients in need of an emergency service must call or attend hospital in-person to receive care and medical advice. 
In an attempt to address the increased demand for telemedicine options, some of Hong Kong's public hospitals have recently allowed for online consultations to psychiatric patients and those in need of occupational and physiotherapy services to lower coronavirus infection risks. 
This could be a precursor to the wider adoption of telemedicine services in Hong Kong. While not widely in use currently, telemedicine could save time in primary care settings, especially for repeat patients with stable and chronic conditions such as high blood pressure, high cholesterol or diabetes as means to control and refill prescriptions without patients having to go to the doctor's office for an examination. 
Telemedicine in Hong Kong today: how and where to find e-consultations 
Newly rolled out telemedicine consultations at the United Christian and Tseung Kwan O hospitals divisions of Ear, Nose, and Throat Departments were deemed a success and offered much relief to patients who do not require emergency care – but still suffer from diseases or wounds and are in need of professional help. 
While the public healthcare sector might be taking a bit longer route to adapt to telemedicine, the private sector offers these solutions. Two popular private hospitals in Hong Kong, namely Matilda International Hospital, and Hong Kong Sanatorium and Hospital, are offering video consultations with the GPs and some specialists. 
Additionally, many private clinics offer phone or video consultations to patients, and services also include getting a prescription, and option to pick it up at a pharmacy near you or have it delivered to you if you're in quarantine or can't leave your home, as well as insurance claims and sick notes being arranged via email. 
Telemedicine and insurance 
Some of the best international health insurance companies, such as April International, Aetna, and Cigna, already cover and offer telemedicine solutions to its clients. These insurers have their own mobile applications, which allow their clients to schedule a call or even a WhatsApp chat to resolve their non-emergency medical problems. 
If you're not sure whether your plan covers telemedicine, it's best to check your policy before attending such consultations. And if you're interested in enrolling in a plan that covers telemedicine in Hong Kong, and even globally, contact insurance experts from Pacific Prime Hong Kong for a free consultation on the best individual Hong Kong health insurance plan you can get.
Elwira Skrybus is a content writer at Pacific Prime. In her everyday work, she is utilizing her previous social media and branding experience to create informative articles, guides, and reports to help our readers simplify the sometimes-puzzling world of international health insurance.

When she isn't writing, you are most likely to find Elwira in search of the perfect plant-based burger or enjoying Hong Kong's great outdoors either at the beach or from the boat - the closer to the sea, the better!