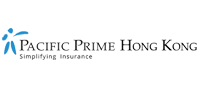 Introducing our new health insurance exclusions infographic
You're considering health insurance in Hong Kong for yourself and your family. You've decided it may be a wise choice, but you're curious about health insurance exclusions, especially those that insurers touch on heavily.
Whether you are a newly arrived expat in Hong Kong and looking for insurance, or have been living in Hong Kong for many years, there may be some aspects of health insurance exclusions that you're not aware of.
Simply put, the policy you choose today is very much dependent on any health conditions you disclose when requesting a quote. It can be quite bewildering to find out exactly what these exclusions are. But do not despair, for Pacific Prime Hong Kong strives to help our readers by simplifying matters and eluding the most important aspects of insurance to help you make the best choice.
So without further ado, we are proud to announce our latest infographic created by Pacific Prime's team of health insurance experts, which highlights the top 8 most common health insurance exclusions. Additionally, in this article, we will provide other points and published articles relating to exclusions for our readers to follow.
What to expect in our health insurance exclusions infographic
In this cleverly designed infographic, we have summarized the top 8 most common health insurance exclusions to give you a broader perspective of the types of services, scenarios, conditions, and treatments usually excluded in most plans, as shown below.
1. Pre-existing conditions
Did you know that pre-existing conditions are not covered by health insurance plans? To find out more, we recommend speaking to your insurance broker and checking your plan's specific terms and conditions. A piece of advice for our readers is to fully disclose your medical history accurately, especially for chronic conditions.
2. Behavioral and personality disorders
Interestingly, insurers will exclude these psychological disorders due to the uncertainty of them already existing. However, it is important to distinguish them from mental problems, especially in Hong Kong, where one-third of HK employees struggle with mental health problems.
3. Fertility treatments
Due to the high costs and risks involved, fertility treatments such as In Vitro Fertilization (IVF) are in virtually all cases excluded. Recently, a study in Europe has indicated the impact IVF may have on increasing the chances of developing breast cancer. We would recommend those seeking IVF treatment to consider the risks, but also to read our guide on IVF for further information and direction.
4. Sleep disorders
Now, you might be thinking about why sleep orders are excluded. It is best to discuss care options related to sleep disorders with Pacific Prime Hong Kong. For many years we have supported individuals enquiring about sleep disorders and health insurance that we wrote an article discussing it for our readers.
5. Specific scenarios
Our infographic goes into more specific details, so, by all means, check it out for a better understanding of the types of scenarios to be aware of that are not covered by health insurance in Hong Kong.
6. Cosmetic surgery
This is not so surprising, as any complications arising from voluntary treatment are not covered, with our infographic illustrating why. To aid your understanding, our article on medical insurance touches on this exclusion further.
7. Obesity
Obesity has made it into this list for reasons explained in the infographic. It is certainly one that raises eyebrows but made clearer after you have viewed the infographic. For those with weight problems, we have an article providing sensible tips to healthily reduce your weight
8. Acquisition of an organ
For reasons that the infographic touches upon, acquiring an organ to replace one's own is virtually excluded in all cases.
Do you have further exclusions-related questions you're seeking answers for?
As with all black and white matters, in particular for health insurance exclusions, we at Pacific Prime Hong Kong recommend getting in touch with our expert consultants that know the plans inside out. Not only do they confidentially discuss your past medical history, but they also take the time to compare policies and adjust the health insurance plan to best meet your needs. It is the desire of everyone at Pacific Prime Hong Kong to guide and advise readers and potential clients on all health insurance matters, hence why we created our infographic.
Contact us today at Pacific Prime Hong Kong to get some expert advice on health insurance policies and a free quote. You can also visit our website's guides and blog page for further information on health insurance. Of course, don't forget to check out our health insurance exclusions infographic, where you will be able to find more information on this topic.
Jimmy is a content writer who helps simplify insurance for readers interested in international private medical insurance. He is on a mission in Thailand to support locals, expatriates, and businesses by bring the latest news and updates to his Pacific Prime blog articles.

His expert view and wealth of knowledge on insurance can also be found in his blogs for China, Dubai, Hong Kong, and Singapore.