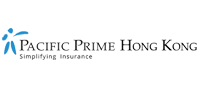 How insurance brokers help families avoid financial disaster
Life is unpredictable. Even the best organizers and planners are taken by surprise. 
Some unexpected experiences are special and positive, like winning the lottery, while others simply halt everything, such as a sudden death in the family.
Unfortunately, little can be done to prevent surprises but everyone should be able to evaluate risks associated with common unexpected events and make plans to manage them if they occur. Ever heard of the saying – 'Fail to plan, plan to fail'?
This is where family health insurance comes in to spread the risk and provide a safety net for your loved ones. The first step should be to plan well in advance and approach a well-established insurance broker to take your worries and concerns away by securing comprehensive coverage. 
Without further ado, in today's article by Pacific Prime Hong Kong, we will list the benefits of securing family health insurance with a reputable insurance broker to protect against financial disaster.
Prepare for all eventualities through an insurance broker
One of the smartest moves individuals can make for their family's future and financial stability is to approach a good insurance broker. You may be at a crossroads, especially if you have never dealt with an insurance broker before. But before you deny yourself the opportunity to protect your loved ones with comprehensive family insurance, here is how an insurance broker can benefit you and your family through the many services they offer.
An insurance broker works for you – not the insurance company
Insurance brokers put their clients first in virtually all cases, which is why clients will favor the support of an insurance broker.
Insurance brokers will request your preferences and with the information, thoroughly search through the plans provided by a number of companies to find the best deals for you. The idea is to tailor the best-fitting plan for your family based on your personal needs and situation. 
Furthermore, insurance brokers will go the extra mile and assist in escalation processes for instances of claims and during times of uncertainty.
Insurance brokers are experienced and professional
Insurance brokers are indeed experienced and professional because they truly have to be! Insurance brokers deal with a plethora of plans and services which requires an acute level of professionalism to ensure clients are serviced and advised well. For this to happen in the first place, insurance brokers go through rigorous criteria and need to be qualified to recommend the family health policies that best suit the needs of families.
Insurance brokers typically have years of experience that enable them to make sound decisions and offer genuine guidance. Claim processes can be confusing, laborious and stressful, but with the guidance of an insurance broker, the process is made simpler and easier. 
Pacific Prime Hong Kong, for example, has almost two decades worth of experience working with major health insurance companies from around the world.
Insurance brokers will safeguard your privacy
Approaching an insurance broker to secure family health insurance means the data of your family members are secure and protected. Insurance brokers maintain a strong relationship with both clients and insurance companies and make it their mission to gain the trust of clients by protecting their personal information.
Insurance brokers and client relationship
For insurance brokers, it isn't about numbers. Insurance brokers want to be recognized as trustworthy and cooperative. This means that creating a long-lasting relationship comes before anything. Providing clients with financial protection in the event a health problem was to arise is a priority insurance brokers make first. 
An insurance broker will price-compare 
Insurance brokers have the tools and systems to price-compare across many reputable and global health insurance providers to source the most suitable family health insurance. As time moves forwards, insurance brokers will be in contact to make announcements or updates. These services are unique from client to client and are often reviewed during the client's cover period.
At Pacific Prime Hong Kong, our advisors are on hand to not only give the best, but also the most reliable service and advice. For more information about prices, do get in touch with our advisors.
Approach an insurance broker: simpler and more convenient
The overall experience of using the services of an insurance broker is that the process is simple and convenient. Insurance brokers like Pacific Prime Hong Kong keep the process simple. For example, when making inquiries online, our intuitive website helps guide users directly to the family insurance page in a few clicks.
Insurance brokers are partnered with many insurance companies
For someone looking for family health insurance, it is reassuring to know that an insurance broker is not tied to a specific company. This also goes for the family insurance products that they offer. Additionally, insurance brokers offer a broader understanding of the insurance companies' offerings and key benefits.
Pacific Prime Hong Kong is partnered with locally compliant insurance companies that are regulated in Hong Kong. 
Secure family health insurance with Pacific Prime Hong Kong
As a globally accredited insurance broker, Pacific Prime Hong Kong is able to find the most appropriate family health insurance policy for your needs. 
Pacific Prime Hong Kong endeavors to support clients every step of the way, from providing free impartial advice to chasing your insurance claims on your behalf. As one of the only brokers based across several continents, we are known for our excellent international health insurance for individuals, families, and businesses of any scale.
As insurance professionals with almost two decades worth of industry experience, our impartiality allows us to match your requirements with the right policy and the right company – all at the right price.
Why Pacific Prime Hong Kong is the logical choice:
See below some of our excellent partners providing family health insurance:
We'll extensively search the health insurance market to find the right policies that suit your family's requirements.
We'll offer impartial advice on the cover that is fitting for your needs and budget.
We'll help you to understand the chosen policy, explaining clearly and honestly what you are and are not covered for. We are honest and transparent in our proceedings.
We'll give you clear information and documents, as well as any help you need with the paperwork, to make sure your policy is in place promptly.
At the time of claim, Pacific Prime Hong Kong's responsive team will assist you with the preparation of the claim and ensure that you get quick, efficient and fair service from your insurer.
If you're looking for more information, why not check out our online guides and reports that will reveal further trends relating to your family's health insurance.
If you have any questions about health insurance, feel free to contact us. We'll be pleased to hear from you and help you secure family health insurance.
Jimmy is a content writer who helps simplify insurance for readers interested in international private medical insurance. He is on a mission in Thailand to support locals, expatriates, and businesses by bring the latest news and updates to his Pacific Prime blog articles.

His expert view and wealth of knowledge on insurance can also be found in his blogs for China, Dubai, Hong Kong, and Singapore.