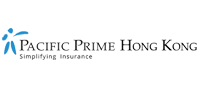 One third of HK employees struggle with mental health problems
With its frenetic work culture, it perhaps comes as no surprise that many Hong Kong employees suffer from mental health problems. In a recent study by Oliver Wyman and the City Mental Health Alliance Hong Kong, it was found that 3 in 10 (35 percent) of professional Hong Kong employees struggle with mental health issues.
Despite such a high prevalence of mental health issues in the SAR, there still remains widespread social stigma towards those battling with psychological conditions. Today's article by Pacific Prime Hong Kong explores the state of employee mental health in Hong Kong, and what employers can do to address the issue.
The worrying state of employee mental health in HK
The aforementioned study further illuminated the pervasiveness of mental health problems in Hong Kong, and the fact that many employers in the SAR don't provide sufficient resources to help staff cope with psychological disorders. Of the 35 percent of HK employees who suffer from mental health problems at work:
7 in 10 respondents still continued to go to work despite battling mental health issues. Based on anecdotal evidence, the following reasons were cited by researchers: a sense of duty, being present in accordance to company rules, and unwillingness to open up about mental health problems with higher-ups.
21 percent of respondents say their work suffered at least once per month as they were not performing at their expected capacity.
66 percent of respondents say they never received any education/training related to mental health issues, which hindered them to open up about their struggles.
Only 3 in 10 feel comfortable to open up to a coworker about their mental health issues.
Due in part to the city-state's intensive work culture, the condition of employee mental health in Hong Kong is particularly worrying due to the lack of support infrastructure in place to promote earlier identification of psychological conditions. The survey further suggested that social stigma towards those battling with mental health issues, and the fact that many employers lack resources to help employees cope with such problems, are worsening the state of psychological health in Hong Kong. Acknowledging mental health issues in the workplace is, therefore, imperative in casting aside stigma to help those suffering in silence.
Investing in a mentally healthy workforce
Poor mental health, when left unaddressed, will likely permeate into the workplace. Not only does it impact the employee's ability to truly thrive in the workplace, but it can also be detrimental to the employer.
For instance, a report by Deloitte states that if an employee leaves their employer due to mental health-related reasons, costs to the employer can include: time and money needed to find temporary staff, job advertisement fees, time taken to find a new replacement, training required to get the new replacement up to speed, etc. The company further estimated that the cost of mental health-related turnover in the UK is around GBP 7.9 billion.
There is a strong business case for investing in employee mental health. A study by Workplace Mental Health found that over 80 percent of employees treated for mental health problems report improved work efficacy and satisfaction. It's cost-effective, too. When employees receive and have access to proper treatment, the result is lower absenteeism and presenteeism, reduced staff turnover, increased productivity, as well as lower total medical costs.
What can employers do to address mental health problems at the workplace?
By addressing mental health at the workplace, employers can take a significant role in casting away social stigma towards those with psychological illness in Hong Kong. There are a whole host of things employers can do to help their staff cope with mental health problems, some of which include:
Staff training and education
To fight stigma at the workplace, one solution is to give employees access to resources that provide education on a wide range of mental health-related topics, such as:
How to spot signs and symptoms that a coworker is mentally ill, or suffering from emotional distress
Enhancing emotional resilience
Coping with stress
Getting quality sleep
And more
The key here is to encourage open dialogue on the issue of mental wellness so that employees are encouraged to seek help, as well as better able to support coworkers encountering hardships.
Provide training to managers
Another solution is to provide training to managers so that they are better able to support staff with mental health problems and boost the emotional wellbeing of the workforce. One key thing that managers should be aware of here is that there's no such thing as a one-size-fits-all approach; some employees will be more resilient and require less support, while others will require their manager's support and care even during the best of times.
Devise the right Employee Assistance Program
Increased awareness of the link between productivity and mental wellbeing has led to an ever-increasing demand for Employee Assistance Programs (EAPs) in the workplace, which are onsite programs used by employers to help employees resolve personal issues. EAPs can be tailored to tackle a wide range of concerned experienced by employees, such as:
Depression and other forms of mental illness
Stress
Grief
Financial issues
Relationship problems
Addiction
A full-service EAP should offer comprehensive services that are tailored to the needs of your workforce. Popular components of EAPs include:
Crisis hotline
Confidential counseling services
Emergency intervention
Dependent coverage
And more
Seek help from an employee benefits and wellness specialist
Partnering with an employee benefits and wellness specialist, like Pacific Prime Hong Kong, will help ensure that you select, tailor, implement, and manage insurance solutions that best fit the physical and mental health needs of your workforce. We're also experts in all things insurance, and are able to match your organization with comprehensive employee health insurance plans that include mental support benefits so that your employees are never left feeling like they don't have access to the support they need.
If you have any more questions or would like a free, no-obligation market review of your current employee benefits platform, contact us today.
Latest posts by Jess Lindeman
(see all)