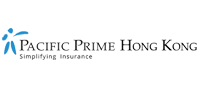 How to measure the effectiveness of an employee assistance program?
One of the best solutions to offer to employees is an employee assistance program (EAP). This type of program has undoubtedly grown in popularity over the years due to the benefits it offers. An effective EAP can resolve or alleviate personal and/or work issues. Generally, a typical EAP serves to help employees overcome issues including alcohol or substance abuse, mental health concerns, child or elder care, financial or legal concerns, relationship matters, and traumatic events like workplace harassment or violence.
The hope for employers is that after utilization, employees will see their performance at work improve, which translates to better productivity for the organization. But how can employers measure the effectiveness of this work-based intervention program? Let's find out in this article by Pacific Prime Hong Kong.
Measuring the effectiveness of a workplace EAP
First things first, employers should refer to their primary objectives when measuring the effectiveness of their EAP. These are generally set before the inclusion of an EAP on a holistic employee benefits plan.
For example, suppose an employer adopted an EAP as part of a risk management program to reduce occupational injuries or speed up employees' return to work. In that case, they should measure how it affected workers' compensation costs. Whereas if the objective was to enhance employee productivity by reducing absenteeism and presenteeism, the employer could survey employees to learn whether they are experiencing greater work engagement, less work distress, or satisfaction.
Types of employee performance measures to review
To improve performance and yield better productivity, it's worth reviewing employee performance measures and understanding what they are. Here are three such measures to consider when determining the effectiveness of an EAP:
1. Work absenteeism
Work absenteeism is when an employee is habitually and/or frequently absent from work. It doesn't include times when employees are away due to illness, jury duty, or bereavement. Still, it's when the situation becomes repetitive and excessive that it begins to affect their performance.
Ideally, an effective EAP will typically bring down the level of absenteeism for employees affected. So if employees are taking less time off and their pattern of frequent absences begins to dissolve, then this can be deemed a positive outcome from the perspective of HR professionals and business leaders.
2. Work presenteeism
Presenteeism, or sickness presence, is the act of appearing for work but without being productive. This is generally because of personal issues or health matters like stress and burnout. This isn't exactly new, and employees typically experience it from time to time. However, if presenteeism continues, it can harm the organization as productivity lowers over time. And impaired performance can also lead to errors in judgment that can cost more to resolve. More so, poor performance can also affect other areas or departments in the organization that rely on the performance of an individual or team.
Like absenteeism, an effective EAP can help employees deal with their matters by providing access to specialists/counselors who can offer advice/solutions that lower their stress or worries. Affected employees who use an EAP are likely to feel more focused at work and deliver better results.
3. Life satisfaction
Life satisfaction is one indicator of employee wellbeing. It is reliant on various physical and mental conditions that are dependent on various factors. Such factors include housing, income, education, health, work-life balance, etc. When combined, these socioeconomic factors can affect employee performance, commitment, motivation, and turnover. In addition, not everyone is the same, and the needs of individuals vary.
The adoption of an EAP can significantly help employees deal with their needs in life. Some employees may need help with their financial issues and be told to enroll in a financial wellness program. At the same time, others may require relationship advice or counseling for seeking a divorce. By measuring employees' satisfaction and/or outcome of the utilized EAP, employers will see whether the solutions offered were effective or not. To determine the effectiveness of an EAP, employers can collect specific data and feedback from employees.
Collecting data and feedback from employees
To measure the success or failure of an EAP, employers must collect data and feedback from their employees. These will be in the form of qualitative feedback – consisting of descriptive and conceptual findings collected through surveys, appraisals, interviews, meetings, or observation.
Why qualitative data?
Qualitative feedback delivers more detailed insights than quantitative feedback, which focuses on getting quick results or an overview of an organization. This will be useful for demonstrating the Return on Investment (ROI) and provide HR professionals with proof of the effectiveness of an EAP.
Adopting a flex benefits platform
Nowadays, organizations have access to purpose-built, all-in-one flexible benefits platforms that can make the life of an HR professional much easier and more efficient. They also allow for more efficient reporting and administration as data is centralized. An integrated HR portal can enable HR professionals to access benefits information on a real-time basis. This can be helpful when generating accurate reports on, say, the effectiveness of an EAP.
Further reading: The complete guide to flexible benefits
Reach out to Pacific Prime and measure the effectiveness of your EAP today!
As a leading employee benefits specialist, we can help organizations design and review their current employee benefits offerings for employees. These range from group health insurance, financial wellness programs, and mental health benefits to providing solutions to measuring the effectiveness of an EAP. With our knowledge and experience, we can provide impartial advice and support across a range of corporate insurance and employee benefits solutions.
Contact us to learn more about employee benefits plans and what we can offer in Hong Kong!