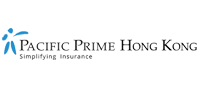 Moving to the USA? What Hong Kongers should know about US health insurance
With the U.S. Consulate in Hong Kong reporting a surge in visa applications from Hong Kong citizens, now is a better time than ever for people in Hong Kong to fully understand health care in the United States of America.
Whereas the Department of Health in Hong Kong provides subsidized health care services to every resident, in the U.S., only some citizens are entitled to low-cost or free health care. Everyone else must pay full price for every health care service they access – from a general check-up with a family physician to medication for a sudden or chronic condition, to dental work, to visits to the Emergency Room.
Affording U.S. healthcare
How can anyone afford it? Because care is not subsidized, most people in the United States hold a health insurance policy through their place of employment. These days, more people than ever before have health insurance thanks to the Affordable Care Act, also known as Obamacare. This health care reform was signed into law in 2010, and amongst other provisions, it required that every individual in the United States secure an adequate health insurance policy.
Holding health insurance in the United States is essential because health care costs here are some of the highest in the world. In 2013, the New York Times compared the cost of medical services in the U.S. and other developed nations, with striking results. Whereas an angiogram in Canada costs US$35, just across the border its average price is US$1,185. A hip replacement in Spain will set you back US$7,731, and in the United States, US$40,364. The U.S. is also renowned for its costly drugs, which can cost hundreds of dollars per dose or even more than half a million per year.
Of course, insurance helps patients offset those sky-high costs. It is, very simply, a must-have for anyone living in the United States. Most travelers will also purchase an insurance policy to cover emergency and accident services while visiting the U.S., even if they are only staying for a short time. An ambulance ride can cost upwards of US$1,500, and just one night in the Emergency Room will likely cost US$2,000 at minimum – and that's not including any operations, medications or visits to a medical specialist.
Immigrants coming to live and work in the United States should check with their new place of work to find out what health insurance is provided to employees. Following the passage of the Affordable Care Act, all employers are now required to offer their employees a coverage policy. These workplace policies must include a minimum of essential coverage – such as prescription drugs, diet and exercise counseling, emergency health services and maternity benefits – for the employee and his or her family.
However, many employees choose to purchase additional, individual insurance to lower their deductibles. A deductible is the sum of money a patient must pay out-of-pocket before their insurance kicks in. Deductibles can be in the thousands of dollars, but supplemental insurance may lower those costs. An additional individual insurance policy can also have the benefit of covering specific kinds of care which aren't provided for by workplace insurance – stand-alone dental or vision insurance, for example.
U.S. residents without a job often qualify for public health insurance coverage. There are two types – Medicaid and Medicare. Medicaid helps individuals and family who fall below an income threshold, are pregnant, or have otherwise limited resources. Medicare is a social insurance program for U.S. residents aged 65 and older, as well as younger individuals with disabilities.
Do I really need health insurance?
Immigrants in the United States are legally required, like everyone else, to hold health insurance. If they are employed, they can expect to be provided with a policy by their workplace. If that policy isn't suitable, they can purchase supplemental, individual insurance to lower costs or get coverage for additional care. Immigrants who come to the United States on a high net worth investor visa will need to cover their own health insurance. If they fail to purchase a policy, they will be fined 2.5 percent of household income or US$695 per person, whichever is higher. This yearly fine, along with the staggering health care costs in the U.S., makes purchasing coverage an easy decision. Students coming to study in the United States should also hold an individual insurance policy to cover their time in the country.
Anyone considering a move to the United States should get in touch with their employer and a third party insurance agent to fully understand their coverage requirements and choices while in the country. Health care in the United States is without a doubt more expensive than in Hong Kong; however, with the right insurance policy, newcomers to the U.S. can access the health services they need at a cost that won't break the bank.
If you have any questions about healthcare in the United States, or to obtain international health insurance plan information and price comparisons for policies that include coverage in the U.S., contact Pacific Prime today! Our agents are ready to find the best plan for your specific needs.