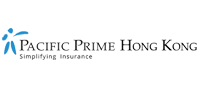 10 things you need to know about health insurance when moving abroad
When moving abroad to either work or retire, it is important to investigate beforehand the type of health insurance available in the country you intend to move to.
Securing adequate health insurance for you and your family is a must and should be among the first task on the list to strike off when making preparations.
In this article by Pacific Prime Hong Kong, we will discuss 10 things you need to know about health insurance when moving abroad.
1. Do I need health insurance while traveling abroad?
Just like in your home country, health insurance helps cover medical expenses and attention ranging from emergency admissions and diagnostics to the prescription of medication. For those traveling abroad, international health insurance may offer coverage for extreme circumstances such as emergency medical evacuation and extortionate medical fees.
Therefore, to answer the question, international medical coverage is like having a safety net while traveling and a must for individuals and families.
2. Does the country I travel to make a difference?
The short answer is yes. Your destination country can have an effect on the kind of health insurance coverage abroad you will need.
For instance, since it was announced in 2013, it has been mandatory for all expatriate workers in Dubai to have a minimum level of medical insurance. The Mandatory Medical Insurance Law states that there must be insurance coverage for expatriates, their spouses, dependents and domestic workers when residing in the UAE.
3. Does my current health insurance cover international travel?
It really does depend on the current domestic insurance you have. It may have some coverage abroad for short-term travels in some countries. However, more often than not, you will receive limited coverage, higher minimums to pay and higher deductibles if a medical emergency does arise.
If planning to move abroad, check if your existing coverage has options to cover your needs when you are away. You wouldn't want double coverage for certain benefits!
4. What does insurance abroad cover?
Medical insurance abroad alone typically covers anything from emergency admissions, lab tests, emergency operations to dental care and maintenance.
What would be of interest to expatriates are the options for emergency evacuation and repatriation of remains (return of deceased body if passed away), as well as important arrangements like emergency family travel in situations when a family member needs to fly out to the bedside.
For travelers with pre-existing conditions, it's imperative that you secure a health insurance plan abroad that covers all medical needs and provides for prescription drugs and treatment in the destination country. Otherwise, you may be looking at extortionate expenses that can become a serious financial burden.
Different insurance companies will offer different, tailored options so it may be worth your while to speak to an expert broker to put forward your requests and await plans that may suit you for your destination country.
5. How much does insurance abroad cost?
Number one advice when choosing health insurance abroad: Don't look for the cheapest package with intent. A low price does not normally correlate to a good deal. Rather it may be reflective of a bare-boned policy with shocking minimums and deductibles.
First things first, in order to determine the cost of your health insurance, insurance brokers may ask the following:
Traveler's age
Destination country
Length of stay
Limit of coverage
Add-ons, for example, water sports
Amount of deductible
Although it's not an exhaustive list, the broker will establish an ideal coverage for your long-term stay abroad. If you receive the services of a reputable and global broker, you will be pleased to know that their services may offer a free quote and impartial advice on the choice of plans available.
6. Travel insurance VS Medical insurance abroad: What's the difference?
After getting several quotes for you and your family insurance abroad, you may come across a plethora of choices that can seem overwhelming at first. However, they would normally fall into these two categories – international private health insurance and travel insurance.
What's the difference? Allow us to clarify the common types of coverages:
Trip insurance or travel cancellation insurance: This type of insurance reimburses for lost, stolen, or damaged luggage while in transit and for unplanned trip cancellations in stated circumstances, such as a relative passing away.
Medical evacuation and repatriation: If you need to get transported to a hospital or even airlifted to seek special emergency care from an accident, then evacuation coverage has you covered. Repatriation also makes sure you are covered to back home for special care in unforeseen circumstances.
Emergency medical expenses: When generally thinking of medical insurance abroad, this kind of coverage is most commonly referenced. Avoid paying medical bills out of pocket by making sure you have adequate coverage for medical expenses.
7. Planning on starting a family abroad? Get maternity insurance before conceiving
Did you know that maternity cover cannot be purchased after you have become pregnant?
Too many mothers planning to move abroad discover this when they look to secure maternity cover for their pregnancy and newborns.
When purchasing maternity cover, you should consider:
Waiting periods – This is the period of time you must wait between purchasing your policy and making a claim. This is usually 10-12 months for pregnancy cover.
Plan limits – Some maternity coverages have a limit meaning that they will cover up to a certain amount, leaving you to cover the remaining expenses.
8. What about the insurance cover from my employer?
When moving abroad as an expatriate to work, most will be offered health insurance as a perquisite or benefit to their jobs. As it is built into contracts, individuals often take it for granted and do not make comparisons. More often than not, these plans may be limited in the following ways.
Restricted customization options
Employers normally negotiate the benefits of the group cover such as the number of critical illnesses and diseases covered. There may be little flexibility as to what you can request to meet your needs.
No guaranteed continuation of the plan
Once your contract is terminated, this would normally mean the end of health cover and other benefits.
Therefore, it is important that when you move abroad to discuss or rather negotiate the perquisite health insurance plan available with group cover. However, it is advisable to shop with a broker who can offer choices, flexibility, and plans that match your needs.
9. Who do you contact if you need medical attention?
First and foremost, after securing comprehensive medical insurance for abroad from a global health insurance provider, you need to have a copy.
When you are moving abroad it pays to print out a copy for reference (if you don't receive a physical card) and to have it on you at all times.
Speak to your insurance provider or broker and research beforehand what you need to know in terms of the steps to report a claim for reimbursement. They would normally have a hotline to contact with country-specific protocol and instructions if ever get caught in a medical emergency.
10. How do I secure the best international medical insurance plan for myself and my family?
By contacting us at Pacific Prime Hong Kong and getting in touch with one of our professional brokers, you will appreciate the excellent value and service provided.
We can also help negotiate premium prices with insurers and source the more fitting plans.
We will endeavor to appoint the most cost-effective international health insurance plan for your needs and family health insurance too.
Additionally, for those planning pregnancy, we have a range of comprehensive maternity insurance plans as well.
Our global partnership with the insurers gives us an edge in securing highly beneficial health insurance.
Contact us today to get some expert advice from our professional advisors, and a free quote along with it.
Jimmy is a content writer who helps simplify insurance for readers interested in international private medical insurance. He is on a mission in Thailand to support locals, expatriates, and businesses by bring the latest news and updates to his Pacific Prime blog articles.

His expert view and wealth of knowledge on insurance can also be found in his blogs for China, Dubai, Hong Kong, and Singapore.