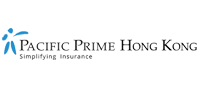 Searching for the best private medical insurance plan in Hong Kong
Anyone looking for health insurance will want to find a plan that suits them best. But is there such a thing as the best medical insurance? The answer is a sound yes, but with one caveat: there's no such thing as a one-size-fits-all insurance plan, meaning that what is considered the best for you may be completely different from the best private health insurance plan for someone else.
Anyone shopping around for a plan will need to make a number of key considerations in order to properly determine whether or not the plan in question is ideal for your specific requirements. To make things considerably easier for you, we have created a three-part infographic series to help get you into grips with finding the best private health insurance plan. To access the informative infographics, click here to go to Pacific Prime's Prime Guides page.
Infographic 1: Finding the best-fitting medical insurance plan
Anyone looking for the best private health insurance plan will likely benefit from talking to an expert, as these people will offer a wealth of expertise in insurance. The first part of our infographic series focuses on the 9 questions that you will typically be asked by an insurance advisor like Pacific Prime Hong Kong so that they can quickly help you get your perfect fit.
These questions pertain to the following:
Insurance: Do you currently have health insurance? This question is asked so that your advisor will be better informed of why you may want to switch plans.
Job: Does your employer provide health insurance? If your employer provides health insurance, the advisor will assess whether the plan provided adequately covers your needs.
Age: How old are you? All healthcare plans are based off of your age. The older people get, the higher the risk tends to be for developing chronic conditions.
Health: Do you (or anyone you intend to insure) have a pre-existing condition? If you have a pre-existing condition, this will affect your insurance policy in a number of ways. For example, the rates charged will tend to be higher.
Behaviour: How often do you visit the doctor? Some plans will have an annual limit on visits, so if you don't visit the doctor that often, you may want some of these benefits removed to save on cost.
Activities: Do you partake in any activities that require additional coverage? If you're into extreme sports, or often work in remote areas, you may want additional coverage that covers repatriation costs.
Family: Do you have a husband, wife or children you want covered? If you have dependants, you may also want to consider including them in your policy as there are often family discounts available.
Future: What are your plans? The best medical insurance plan for you will also depend on your future plans. For example, if you're planning to have kids, you'll be recommended to consider maternity plans.
Timeline: How soon do you need the insurance to start? Your advisor will make sure you receive coverage exactly when you need it so that you are not left without coverage at any point in time.
Infographic 2: Important factors to consider when comparing plans
After you've been suited up on finding the best medical insurance plan, it's also important to know the important factors to consider when comparing health plans (click here for the second infographic), including the less tangible benefits not necessarily written down. These considerations are split into three major categories, as described below.
The price
Here are the elements related to the price of a policy that are important to consider:
Value: You're going to want to get the best value out of your plan.
Priorities: Identify what is the most important benefit you want covered.
Savings: If you're looking to save on premiums, make sure that the relatively cheaper plans offer adequate levels of coverage.
The cover
What are the elements of coverage anyone purchasing a plan should be aware of? They include:
Flexibilities: How flexible is your plan in fitting to your exact needs? For example, does your plan allow for the option of including maternity coverage?
Facilities: It's important to find a plan that has the most beneficial network of providers based on your location and specific requirements.
Freedom: How portable is your plan? For example, does your plan cover you when you're abroad?
The use
It's also important to be aware of these usage elements of a health insurance policy:
Accessibility: It's important to look for the most efficient underwriting process for your needs.
Speed: Some claims processes may take longer or are more bureaucratic than others.
Payment: What methods of payment do you prefer? Some plans offer the ease of direct billing.
Infographic 3: Final points to consider before securing your best private medical insurance plan
The third infographic by Pacific Prime looks at all the final points to consider before you secure the best medical insurance plan. You've probably narrowed down your search for health insurance to a few top choices, but there are a few final judgement points to make before you make your final choice. These are the key aspects to consider:
Preparation: You may want to know what the preparation procedures will entail for your chosen plan(s). This includes the application duration, forms you will need to fill in, and documents you will need to supply.
Process: What processes are involved when securing your plan? For example, if you're switching plans, you'll need to make sure you're not left without coverage for a period of time.
Payment: This involves how the premiums are charged. Most plans allow you to pay annually, semi-annually, and sometimes monthly.
Post: When will you receive coverage, once you've submitted your application? Please also keep in mind that some plans (e.g. maternity coverage) will impose waiting periods.
If you have any further questions, you can contact us for free advice or compare quotes with our online tool.
Latest posts by Jess Lindeman
(see all)