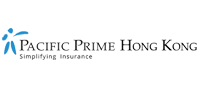 Does IVF increase the risk of getting breast cancer?
In Hong Kong, we are seeing more couples turning to IVF treatments due to late marriage, work commitments, money, and other constraints delaying family planning. According to The Council on Human Reproductive Technology in Hong Kong, one in six couples have difficulty conceiving.
In Vitro Fertilization (IVF) is a revolutionary procedure that involves fertilizing an egg outside of the body and then planting the resulting embryo back into the woman's uterus. Since 1978, it has transformed the possibility of older women (up to their late 40s) falling pregnant.
However, recent concerns over a relationship between In Vitro Fertilization (IVF) and subsequent breast cancer has been ameliorated by a large study conducted by researchers at Copenhagen University.
In this article by Pacific Prime Hong Kong, we will examine the latest study and look at the impact this will have on maternity coverage for those in Hong Kong.
Breast cancer
Breast cancer is the most common malignancy in women worldwide, affecting one in eight women.
Signs and symptoms of breast cancer may include:
A breast lump or thickening that feels different from the surrounding tissue
Changes in the size, shape, or appearance of the breast
Changes to the skin over the breast, such as dimpling
A newly inverted nipple
Peeling, scaling, crusting, or flaking of the pigmented area of skin surrounding the nipple (areola), or breast skin
Redness or pitting of the skin over your breast, like the skin of an orange
The most common kinds of breast cancer are:
Invasive ductal carcinoma: The cancer cells grow outside the ducts into other parts of the breast tissue. Invasive cancer cells can also spread, or metastasize, to other parts of the body.
Invasive lobular carcinoma: Cancer cells spread from the lobules to the breast tissues that are close by. These invasive cancer cells can also spread to other parts of the body.
Risk factors of breast cancer
The following factors increase the risk of developing breast cancer:
Fertility treatments can temporarily induce supra-physiological circulating sex steroid levels and therefore could theoretically increase breast cancer risk.
A new study announced a new relationship between IVF and breast cancer
The latest study from a team of researchers at Copenhagen University tracked 59,000 women who gave birth after undergoing fertility treatment and then compared them with 567,000 women of equal age who had a child naturally.
The new study suggests that IVF treatment increases the risk of developing breast cancer. Drugs used to stimulate the ovaries into producing more eggs seem to be the link between breast cancer and IVF.
The data gathered and analyzed over the 21 year period indicates that women over 40 who undergo the treatment are 65 percent more likely to develop the disease.
Professor Geeta Nargund, from St George's Hospital, London, said:
"This is a finding of great significance. Women are more prone to breast cancer as they get older, particularly if they have never given birth to a child. On top of that, if you add stimulation drugs which increase estrogen levels, this risk further appears to be increased". She added: "This is a wake-up call about the use of high dose stimulation in IVF, especially in women over the age of 40. We must act now as a precaution."
Overall, the risk of developing cancer in the age range of the women in the study was low.
There is a 0.6 percent chance of getting breast cancer with no IVF, compared to a 0.8 percent chance with IVF following the treatment.
Health insurance and IVF treatment
It is important to note that most health insurance policies do not cover IVF treatment. A select number of insurers may cover In Vitro Fertilization, but it's usually considered a maternity benefit meaning you'll need to obtain maternity insurance for the insurer to consider claims.
That said, some plans do cover it without requiring the policyholder to obtain maternity coverage. As every insurer's conditions on IVF coverage is different, it is highly recommended that you talk to an established broker like Pacific Prime Hong Kong to find out whether your policy covers IVF, or to search for the most optimal plan for your needs.
Important things to be aware of when it comes to medical insurance and fertility treatment
There will likely be a waiting period that policyholders must pass before you can submit claims for any treatment. This will vary by insurer, from 10-12 months to up to 2 years. Family planning is recommended.
Infertility treatments are a complex issue in relation to insurance. Some insurers may require both partners to secure maternity health insurance due to the cost of treatment combined with the cost of giving birth.
Many health insurance plans will not cover pre-existing conditions
Download your free copy of the In Vitro Fertilization in Hong Kong guide today
To get all the support and answers to the most frequently asked questions about IVF in Hong Kong, click here to download your free copy of our IVF in Hong Kong guide today. Alternatively, feel free to check out the other health insurance guides we have on our website.
If you have any further questions, be sure to contact one of the experts at Pacific Prime Hong Kong today. They are on hand to answer any questions you may have regarding fertility treatment, maternity, healthcare, and health insurance in Hong Kong, as well as give you impartial advice on your specific healthcare needs, and provide a free quote.
Jimmy is a content writer who helps simplify insurance for readers interested in international private medical insurance. He is on a mission in Thailand to support locals, expatriates, and businesses by bring the latest news and updates to his Pacific Prime blog articles.

His expert view and wealth of knowledge on insurance can also be found in his blogs for China, Dubai, Hong Kong, and Singapore.