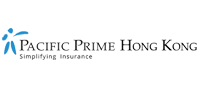 Chronic conditions and care in Hong Kong
Did you know that according to the WHO the leading cause of death worldwide is chronic conditions, with an estimated 38 million deaths a year being attributed to the diseases that make up this large umbrella term. Here in Hong Kong, recent reports have found an interesting habit among residents in how they receive medical care for chronic conditions that will have a lasting impact on the quality of care delivered in the city and ultimately the health insurance premiums we pay.
What are Chronic conditions?
Chronic conditions is an umbrella term used by the medical community to refer to any condition that requires ongoing or long-term care to manage, or that comes on over time. These conditions come in a variety of different types with the most common including physical impairments, syndromes, disabilities, and diseases.
In most cases, the term chronic is applied to any condition that persists for three months or longer and requires regular, or semi-regular care. It is important to note here that while the vast majority of chronic conditions are considered noncommunicable (not able to transmit from one human to another), there are some chronic diseases like HIV, AIDS, and Hepatitis that can be transmitted from one person to another.
While a myriad of conditions can be labeled as chronic, medical experts and organizations like the WHO and CDC list five major types of chronic conditions:
Cardiovascular diseases like hypertension and heart disease that leads to heart attack and stroke.
Cancer.
Chronic respiratory diseases like asthma and COPD (Chronic Obstructive Pulmonary Disease).
Diabetes.
Other diseases, which include everything from vision impairment to mental disorders, arthritis, and more.
Interestingly, in the past five years or so, the CDC has started to refer to obesity as a chronic condition rather than a factor attributed to the cause of the above conditions. This is a somewhat profound shift for the US, and how the American healthcare system views/treats obesity, but many countries in Asia have not taken this view as of yet.
Chronic conditions in Hong Kong
According to statistics from the Department of Health, the major chronic conditions above made up nearly 56% of total deaths in the city in 2014. In a study released by the Census and Statistics department, it was found that in 2013 there were 1,375,200 people in Hong Kong living with at least one chronic condition. Based on 2013's population, this means that slightly over 19% of people in Hong Kong have a chronic condition, this is up from 16.7% in 2007. It is predicted that these percentages will rise as factors that lead to them like poor diet, lack of exercise, high stress, and even poor air quality, are also on the rise.
The Census and Statistics report also found that, "The most commonly cited diseases which they [the population with a chronic condition] had were hypertension, diabetes mellitus, and heart diseases. Some 707,800 (or 9.9% of the total population), 315,300 (4.4%) and 143,000 (2.0%) respectively."
Combine this with the fact that the general population of Hong Kong is ageing, it is predicted that the percentage of people aged 65 or older in the city will increase to 36% by 2064 and it is clear to see that chronic conditions will continue to have a growing impact on the healthcare industry in the city.
How do people receive care for chronic conditions in Hong Kong?
In many countries, it is common for most people to visit the same doctor whenever they get sick. Most of the time this doctor is a local General Practitioner (GP) many refer to as a "family doctor" who over time builds up a considerable understanding of their patient's conditions and who are therefore responsible for the bulk of primary care people receive.
A recent article in the SCMP however, reported that this is not the case in Hong Kong. In fact, according to the article, a study was conducted by the Chinese University into primary care and chronic conditions in the city. This study found that of 25,780 people surveyed in Hong Kong over 65% of respondents did not have a regular doctor, instead preferring to visit specialists or shop around.
From this data, it appears that many people in Hong Kong would prefer to visit a specialist for care instead of a family GP. This is especially true for people with chronic conditions. Interestingly, the study reported on by the SCMP found that people with chronic conditions who visit specialists are twice as likely to be sent to the hospital for care. On the other hand, it was reported that people with two or more chronic conditions were less likely to be referred to the hospital for care.
The future impact of these diseases on the city
As was mentioned above, the prevalence of chronic diseases in Hong Kong is predicted to increase in the future. Combine this with the way many people seek care for these conditions in the city and the aging population, and you can bet there will be an impact on the healthcare industry.
When it comes to care, there will be even higher demand for specialist medical care, especially if care-seeking habits remain unchanged. This means longer wait times for appointments, and ultimately higher cost for care especially in the private system, which is already infamous for charging some of the highest rates for care anywhere in the world.
The run-on from this is that as you have more people visiting specialists, you can expect to see an equal increase in the number of people being thereafter referred to a hospital for treatment. This puts increased burden on an already overstressed system. For example, at the peak of the influenza season in March this year, it was reported that every hospital was operating over capacity, with some operating at 131% capacity, and some people waiting close to three days to see a doctor. With more people being referred to hospitals overall, wait times will increase even further, especially during busy times. Invariably, this will result in an increase in the cost of care.
An increase in hospital visits (both in the public and private system) will also inevitably mean an increase in the number of claims submitted to insurers. Historically, when this happens, insurers will do one of two things:
Eliminate or reduce coverage limits for certain conditions.
Increase premiums to cover the increase in claims.
As was noted above, the SCMP article reported that patients who had a regular doctor were less likely to be referred to hospital for care. It would, therefore, be worth considering looking for a primary care provider. Regardless of whether you go to the public or private system, it would also be a good idea to consider securing a robust health insurance plan that can cover any care. Beyond that, securing a plan now can also ensure that you are covered should any chronic conditions develop in the future.
If you are looking for a health insurance plan, visit our website today to learn more about our plans. Our team can even help you should you have a pre-existing condition.
Jessica Lindeman is a Content Strategist at Pacific Prime. She comes to work every day living and breathing the motto of "simplifying insurance", and injects her unbridled enthusiasm for health and insurance related topics into every article and piece of content she creates for Pacific Prime.

When she's not typing away on her keyboard, she's reading poetry, fueling her insatiable wanderlust, getting her coffee fix, and perpetually browsing animal Instagram accounts.
Latest posts by Jess Lindeman (see all)