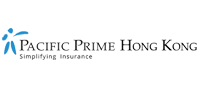 Major medical insurance: What exactly is it?
You might have heard this phrase before from a friend, HR manager or even your broker, and assumed that it's just the name for the comprehensive and expensive medical plan? In reality, major medical insurance is an alternative term for inpatient, or hospital health insurance plans.
Major medical plans are designed to cover expensive medical care incurred in injuries and ongoing medical issues like cancer. Think of major medical plans as a product that can cover all major diseases and accidents. This term is commonly used in corporate health insurance schemes, or a term to define an extension to an existing company-sponsored insurance policy.
What types of benefits does major medical plans usually cover?
Major medical plans, or inpatient plans, are designed to cover the costs of hospitalization up to the plan's coverage limits. Common costs covered by major medical plans include:
Ambulance

Intensive care room

Room and board fees (private, semi-private, wards)

Surgery fees and surgical appliances

Anesthetist charges

Medicines provided throughout the hospitalization period

Lab tests, X-rays, MRI, etc.
Please note that major medical plans typically do not cover treatments that are not deemed "medically necessary", such as dental, optical, elective cosmetic surgery and infertility treatment.
Insurance plans differ, so it's very important that you are well aware of what you are covered for, and what the coverage limits and plan exclusions are. It's a good idea to seek professional advice from insurance brokers, such as Pacific Prime's advisors, that will advise you on all the options for free.
Why should everyone have a major medical plan?
A major medical plan is usually the basic feature of most health insurance plans. It is most likely that your employer will insure you for the basic inpatient benefits, but may not offer the extension of the plan for your family members, or the coverage may be very low. Below you can find three most important reasons on why you should have a major medical insurance with higher annual limits in Hong Kong:
Reason 1: The cost of private hospitalization in Hong Kong.
The hospitalization and surgery costs can be enormous. While we like to think that such situations won't happen to us, statistically, most people will need inpatient care at least 1 to 3 times during their lifetime. Costs of one small operation can be way higher than all the insurance premiums you would ever pay. Let's have a look at some of the service charges in Hong Kong's private hospitals:
Intensive care ward/unit

costs can be as much as HKD 15,350 per day.

Inpatient medical

attendance/consultation

(per specialty) ranges from HKD 680 to HKD 2,780 per visit with the exclusion of other charges such as doctors and nurses fees, meals, etc.

A

private room

, with the exclusions of other charges such as doctor's and nurse's fees, meals, can be as high as HKD 6,600 per day.
A full list of private hospital charges can be found under this link.
Reason 2: Increased occurrence of lifestyle diseases.
Lifestyle diseases are associated with the way a person or group lives and is also referred to as diseases of civilization. These diseases develop over time and some of the factors that cause them are stress, alcohol, and smoking, as well as lack of physical activity and unhealthy eating. You may not even know when you have developed one of the asymptomatic diseases such as high blood pressure, atherosclerosis, diabetes, and many others that might require acute and sudden emergency medical care.
Reason 3: Unforeseen accidents and injuries.
As the name suggests, unforeseen and unexpected accidents can happen anytime, anywhere; at work, during holidays, or even at home. Since you can't possibly predict any of these situations, it's crucial to have a medical plan that will cover emergency costs, as they can exhaust even the biggest of budgets.
How to choose or upgrade your major medical insurance plan?
Check your current medical policy first.
You may already have good coverage in place, but it's still worth checking potential medical costs vs your policy limits. You should see if you might need an upgrade, or if your circumstances have changed and you need to add family members to your existing major medical plan. Don't have time to check the policy limits vs actual costs of the hospital charges? Chat with our insurance advisors about your needs and they'll advise you on the best option for you.
Does your plan cover you internationally?
We would often advise our clients to choose an international medical plan if they travel either for pleasure or for business more than 3 months a year. The international medical plan covers you depending on your chosen region, either worldwide including the USA or excluding the USA.
Local plans usually have limitations via hospital and doctor's networks, and their benefit limits may also be significantly lower than that of international medical plans.
Does the plan cover pre-existing conditions?
Insurers usually won't cover pre-existing conditions, but all hope is not lost! Some plans offer different insurance options for their clients, depending on the pre-existing condition and overall medical history of the policyholder. Quite often, you can add certain benefits and upgrade your current major medical plan, and we'll gladly help you with that.
Pacific Prime advisors have years of insurance experience and have helped over 100,000 people worldwide with their medical insurance plans, renewals, claims processing – as well as changes in coverage. Contact us today for a free comparison of plans from top insurance companies, as well as a free price quote!