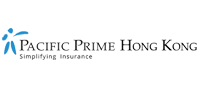 New guide looks at everything you need to know about IVF in Hong Kong
As the most common and successful method of Assisted Reproductive Technology (ART) in the world, an increasing number of couples in Hong Kong are turning to In Vitro Fertilization (IVF), a procedure that involves fertilizing an egg outside of the body and then planting the resulting embryo back into a woman's uterus. This is partly because, like many other developed nations, more and more women in HK are waiting longer to have their first child, thus decreasing their chances of conceiving naturally. In fact, in 2012 the average age at which women had their first baby in the city-state was 30.5 – a large increase from the 1997 average of 25.6.
Coupled with shifting attitudes toward a less stigmatized societal view of couples pursuing IVF, it is clear to see why the popularity of this ART treatment continues to soar. In recognition of its popularity, Pacific Prime Hong Kong has recently released a free guide on In Vitro Fertilization in HK, titled: In Vitro Fertilization Guide 2017 – 2018. Here, we provide an overview of our new guide and let you know how you can get your FREE PDF copy today.
Inside our new IVF guide
Any couple thinking about undergoing IVF will no doubt have a variety of things to consider and research. To help make things considerably easier for couples thinking about IVF or anyone wanting to learn more about this type of ART treatment, our new guide covers:
The reasons why more and more couples in HK are undergoing fertility treatment
The best IVF treatment facilities in the city
In Vitro Fertilization success rates in Hong Kong
Detailed information on costs via the public and private system
Whether health insurance covers fertility treatments
What you need to be aware of when it comes to insurance and In Vitro Fertilization
Key insights on IVF in Hong Kong
In our goal to simplify health insurance, our mini guide has been created in an easy-to-read format to effectively deliver the key insights our experts have gathered over their years of experience matching expats with the best fertility treatment insurance solutions in HK. Here, we provide an overview of the key insights generated from our latest report on In Vitro Fertilization.
Why is In Vitro Fertilization becoming so popular in HK?
The reasons why more and more people choose to undergo this type of ART are varied. For some, it is due to fertility-related health problems like tubal diseases, polycystic ovarian syndrome, cysts, a partner's low sperm count, and more. Other factors are behavior-related, such as consumption of alcohol, drugs, tobacco, which may all affect one's ability to conceive. Age is also another major factor, especially when taking into account that there was a 90% increase in the number of babies born to women above 40 years old between 2004 and 2014.
IVF facilities in HK
Not all hospitals in Hong Kong offer this form of fertility treatment. That said, there are still many clinics to choose from. One thing to be aware of here, however, is that most facilities offering such services belong to the private sector. In the public sector, only three hospitals actually offer IVF services: Prince of Wales Hospital, Queen Mary Hospital, and Kwong Wah Hospital.
In Vitro Fertilization success rate in Hong Kong
In Hong Kong, the average pregnancy success rate after In Vitro Fertilization is about 30% per cycle, with a cumulative success rate of 60% after 3 to 6 treatment cycles, which is pretty much on par with the world average (around 30%). Please note that success rates decrease significantly for women aged 40 years old and above.
Costs via the public and private system
As you are likely aware, Hong Kong is well known for its affordable public healthcare. Costs vary depending on how many cycles, medications, and consultations are required. On average, we found that the cost per IVF cycle at a public clinic ranges between HKD 4,000 and HKD 12,000, whereas the cost per cycle via the private system is between HKD 65,000 and HKD 100,000.
Please note here that you will also need to take into account a range of other costs, including consultation charges, medication, and the cost for each additional cycle (information on additional charges included in the guide). With such high costs, especially at private facilities, it is therefore important to look at whether health insurance covers ART procedures.
Health insurance and ART treatments
Please note that not every health insurance policy covers ART. Some insurers do cover In Vitro Fertilization, but it's usually considered a maternity benefit meaning you'll need to obtain maternity insurance in order for the insurer to consider claims. That said, some plans do cover it without requiring the policyholder to obtain maternity coverage. As every insurer's conditions on ART coverage is different, it is highly recommended that you talk to an established broker like Pacific Prime Hong Kong to find out whether your policy covers IVF, or to search for the most optimal plan for your needs.
Download your free copy of the In Vitro Fertilization in Hong Kong guide today
To get all the answers to the most commonly asked questions about IVF in Hong Kong, click here to download your free copy of our new IVF in Hong Kong guide today. Alternatively, feel free to check out the other health insurance guides we have on our website.
If you have any further questions, be sure to contact one of the experts at Pacific Prime Hong Kong today. They are on hand to answer any questions you may have regarding fertility treatment, maternity, healthcare, and health insurance in Hong Kong, as well as give you impartial advice on your specific healthcare needs, and provide a free quote.
Latest posts by Jess Lindeman
(see all)