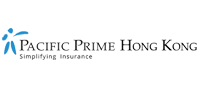 Hong Kong's universal COVID-19 testing: 9 things you should know
Hong Kong announced earlier this month that the city-state will introduce a universal community testing program for COVID-19, aimed at Hong Kong ID card holders, largely prompted by the escalating number of cases in the SAR. For those of you who'd like the low-down on this, then this Pacific Prime Hong Kong article is for you.
1. COVID-19 cases in Hong Kong have been rising
Until recently, Hong Kong was hailed as an exemplary case in its handling of COVID-19. Many wondered how the city-state beat coronavirus and avoided lockdown, especially since it's only a stone's throw away from mainland China. Nevertheless, cases in Hong Kong have been rising and a third wave of infections has officially arrived.
2. Mass testing aims to break the chain of transmission
Due to the rising number of cases in the city-state, the authorities have launched the universal community testing program. It's a free testing program, for members of the public to undertake on a voluntary basis. The aim is to find asymptomatic patients and to break the chain of transmission.
3. Testing will last one week starting next month, but could be extended depending on the situation
The universal community testing program will begin from 1st September 2020. It will last for an initial seven days. However, depending on the situation, it could be extended for another seven days. All those suitable to get tested are strongly urged to do so. As Chief Executive Carrie Lam has said in a press conference:
"At the end of the day, it is the conscientiousness and the civic responsibility of every Hong Kong citizen that count, so again I repeated my appeal to the people of Hong Kong that please come forward to do this universal community testing." – Chief Executive Carrie Lam, press conference on 21st August 2020
4. But, not everyone is suitable and/or eligible to get tested
The COVID-19 test procedure involves taking samples from the nasal cavity and throat. This makes it unsuitable for the following groups:
People suffering from illnesses in the nasal cavity and throat region.
Children under the age of 6
Furthermore, the universal community testing program will also not be available for Hong Kongers who don't hold a valid Hong Kong ID card or birth certificate.
However, if you don't hold a valid Hong Kong ID card, you can get tested at your own expense. Find out everything you need to know about COVID-19 testing in Hong Kong.
5. Appointment is necessary as walk-in tests are not allowed
In order to take part in the COVID-19 testing, you would have to make an appointment online. You will need information like: your name, ID card/birth certificate details, and phone numbers. Moreover, you'll have to put down your preferred date, time, and location of the test. At the time of writing, more than 430,000 people have signed up.
6. Testing centers will be set up across the city for ease of access
There will be 141 centers for specimen collection across the city-state's 18 districts, with civil servants managing the registration process and trained medical professionals collecting the samples. Each center is open from 8 am to 8 pm. In contrast to some rumors, all testing will occur in Hong Kong, after which the specimen will be destroyed.
7. Social distancing must be maintained at testing centers
When you arrive at the testing center, you'll have your temperature taken and then sent to the registration counter. Remember to bring your original ID document used for booking and confirmation text message. Next, you'll have to wait in a safe and socially-distanced manner. Finally, a trained medical professional will take your sample.
8. Negative results will be sent via text message
If you've tested negative for COVID-19, then you can expect to receive a text message via SMS in around 3 days. On the other hand, if you've tested positive, then you'll be called by the Department of Health. You can expect to be sent to a public hospital for isolation and treatment.
9. More information is available at your fingertips
For more information, you can have a look at the FAQ page. It'll go into detail about the nature of the program, online booking process, specimen collection at the community testing center, testing and results, as well as protection of personal data. What's more, you can also call the 24-hour hotline at: 3142 2368.
Learn more about COVID-19 and health insurance in Hong Kong:
As the tide has turned so quickly in the city-state, Pacific Prime Hong Kong has been working hard to keep our readers updated on the situation – be it the latest COVID-19 news in Hong Kong or other useful advice. Keep an eye out on our blog for weekly posts.
If you're looking for health insurance, you can also get in touch with us. We're an award-winning global health insurance broker, helping people from all walks of life secure health insurance plans that suit their needs and budgets for over two decades now.
Whether you're looking for individual health insurance, either local or international, or any other type of plan, you can easily compare health insurance plans using our handy online tool. Alternatively, you can also speak to a member of our team who'd be glad to assist.
Contact us today!
Suphanida aims to demystify the world of insurance by creating informative and engaging content. As a wordsmith, she spends the majority of her day writing and editing website content, blog posts, in-depth guides, and more.

Outside of work, Suphanida enjoys traveling to new places and immersing herself in different cultures.
Latest posts by Suphanida (see all)