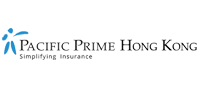 COVID:19: Latest rules on testing, quarantine, vaccination, and more in Hong Kong [Update]
Hong Kong's COVID-19 situation is getting better as of May 2022, as COVID-19 cases in Hong Kong continue to decline. Just as the world has started to accept COVID-19 as endemic, the SAR has also been slowly easing the restrictions since last month to contain the outbreak and return to normalcy.
Whether it's the latest rules on testing, quarantine, vaccination, and more, this Pacific Prime Hong Kong article breaks down everything you need to know so that you're crystal clear on how to conduct yourself and remain safe.
Gradual easing of tough measures 
From April 2022, stringent pandemic-control measures have gradually been relaxed. The three areas worth noting include:
Non-residents can finally enter Hong Kong from May 1st, 2022
Schools resuming in-person classes from April 19th, 2022
Social-distancing changes at restaurants and other premises from April 21st, 2022
HK travel restriction
All Hong Kong residents returning to the SAR have to follow quarantine measures, provide relevant documents, and arrange for quarantine in HK. Hotel quarantine for inbound travelers has changed from 14 days to 7. Additionally, Hong Kong residents can plan international travels, though it's important to check the government website of the destination and the country of origin for more information on policies and the current situation.
From May 1st, 2022, non-residents are finally allowed to enter the SAR after two years of strict border controls. Visitors must be fully vaccinated and undergo the same quarantine requirements as inbound HK residents, including booking a mandatory quarantine for 7 nights at a place from the HK quarantine hotel list.
Resuming in-person classes
On April 19th, 2022, senior grades of primary schools were the first batch of students to attend face-to-face classes. Kindergartens and secondary schools in Hong Kong have started to resume in-person classes in phases since May 3rd, 2022. This raises the number of schools with in-person teaching to more than 2,100. Activities to promote vaccinations in Hong Kong schools will also be launched shortly. Only half-day lessons are permitted until 90% of the school's student population (or individual classes) is fully inoculated with 2 doses of the COVID-19 vaccine.
The next phase of COVID-19 social distancing in Hong Kong
Since April 21st, 2022, social distancing measures have eased in phases. From May 5th, restaurants have extended table service to 8 people per table from the previous 4. Dining at restaurants is allowed until 10 pm. Restaurant staff must undergo rapid antigen tests every 3 days. Beaches and swimming pools were also reopened in the SAR during this time.
Sports and fitness centers/venues have been open since April 21st, including children's playgrounds and outdoor cultural facilities.
As of today (May 19th), catering businesses can provide dinner service until midnight while banquets are capped at 120. Similarly, bars and nightclubs can resume operations and stay open until 2 am, as well as karaoke rooms and mahjong parlors. While cinemas have been open since April 21st, they can now accommodate up to 85% of their capacity. On top of that, eating and drinking while watching movies is permitted again.
Rapid antigen tests (RAT) can be used to confirm positive cases
Hong Kongers who test positive with a rapid antigen testing (RAT) kit will also be treated as confirmed positive cases once they register their status on a new government website. The information required is their names, birth dates, ID numbers, and close contact details. The government will then send relevant materials, such as home quarantine notices for their family members, and deliver test kits to their residences.
Note: Residents who are deemed to have a high exposure risk will still need to take a nucleic acid test. Some examples of people in this category include staff at the airport or quarantine centers. 
What's more, results from private labs will no longer require further testing for confirmation by the Centre for Health Protection (CHP) fin a bid to speed up confirmation of positive COVID-19 cases. This is due to the backlog of test results pending verification, which has lengthened the time needed to process test results.
Residents should stock up on supplies
As per the suggestion of Professor David Hui Shu-Cheong, the government's pandemic advisor, residents should ensure they have enough medical supplies on hand, such as Panadol, if they need to self-isolate at home. They should also stock up on enough RAT kits for daily testing after a confirmed positive result.
Some vaccinated close contacts may end quarantine early
Close contacts of those who tested positive using a RAT kit are still required to self-isolate at home, but the length of time required depends on their test results and vaccination status. Here is the breakdown:
Close contacts who are doubly vaccinated are allowed to test using RAT kits on day 6 and day 7 of their self-isolation period. If their results are negative, they can end self-isolation on the seventh day. However, if they test positive on either day 6 or day 7, then they must continue their self-isolation.
Close contacts who are not doubly vaccinated must complete the full 14-day self-isolation regime.
Note: Experts in Hong Kong have pointed out that these measures have been introduced because official testing capacities using the PCR method were overwhelmed, but residents with symptoms should still strive to take a PCR test. 
A third dose of BioNTech vaccine is highly recommended
Regardless of whether a Hong Kong resident has received two BioNTech or two Sinovac vaccines, experts highly recommend the BioNTech vaccine as a third dose. This is because the German-made BioNTech produces higher antibody levels. A third dose should be taken 3 months after the second, which has been reduced from the previous interval of 6 months. Additionally, pregnant women are also recommended to get vaccinated. Other changes include:
Children aged 5 to 17 who have received 1 dose of the BioNTech vaccine should get their second dose 8 weeks later, down from 12 weeks previously.
Adolescents aged 12 to 17 who have received 2 doses of Sinovac vaccines should take their third dose (either brand) 12 weeks later. Those who received 2 doses of BioNTech vaccines should take their third dose 5 months later, while the Sinovac vaccine should be made available as an alternative.
Note: Children aged below 12 should not take a third dose due to a lack of supporting scientific evidence. On the other hand, immunocompromised patients aged over 12 are recommended to go for a fourth dose. 
Employment law may ensure compliance with COVID-19 measures
The government has also introduced a new bill that could allow employees to be eligible for sick leave in the event that they need to self-isolate in line with the government's COVID-19 measures. This is to ensure that employees can't be unfairly dismissed for following these measures. That being said, the bill does propose that employees (except those with sufficient medical reasons) can be rightfully dismissed if they can't comply with the vaccine pass scheme.
Get in touch with Pacific Prime Hong Kong today!
Amidst COVID-19 cases in Hong Kong, residents are encouraged to put their health first. One easy way to ensure that you always have access to the best healthcare the SAR has to offer is to secure a private health insurance plan. You'll be able to avoid paying out of pocket and, more importantly, put your mind at ease – the most valuable thing you can have when you're focusing on recovering.
For more information on comparing and securing a private health insurance plan, you're more than welcome to get in touch with a global health insurance brokerage like Pacific Prime Hong Kong. Our 100% impartial and expert insurance advisors will take the time to understand your needs and explain the ins and outs of health insurance, and be there to support you throughout your entire insurance journey. After all, it's in our motto – "simplifying insurance"!
Contact us today to get started!
Latest posts by Suphanida
(see all)