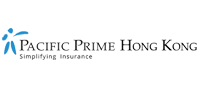 How to design a home that's good for your health
More and more interior designers and architects are turning to science for evidence that buildings and interior design impact our mental health. When coming up with wellbeing room ideas, designers focus on elements that are known to influence our sensations, like color schemes and lighting. Neuroarchitecture takes this a step further by using data from neuroscientific studies to help design spaces that boost the overall wellbeing of those who reside in them. In this Pacific Prime Hong Kong article, we discuss health and wellness home design to help you create your optimal space.
Focus on calm
Overstimulation is common in our modern age, which has a huge impact on our overall wellbeing. Our homes tend to be the one place where we have control over our exposure to stimulation. That's why it's essential to have calm spaces in your home. Create areas without digital distractions that can also facilitate healthy interactions.
You don't have to go extreme and create a minimalist room to achieve this. A simple hobby room, sunroom, or study space will do the trick. The key neuroarchitectural principle to consider is to design spaces that focus on people instead of technology.
Bring nature into your space
When it comes to home decor and mental health, not much beats connecting with nature. There's a reason why people pay more for homes with beautiful views of the great outdoors. But it isn't just our mental health that benefits from incorporating nature. According to various studies, hospital patients with nature views often have better recovery rates.
We can apply this in our homes by making sure we're connected with living things in some way. Using natural materials in interior design and glass for views of nature are some easy solutions. Similarly, being near water is beneficial for our overall health. While it might not be possible to live near water, you can incorporate a water feature into your home to experience its restorative effects. Fountains, ponds, or even a small pool are great alternatives.
Make the most of daylight
Light exposure helps maintain the body's natural rhythm, making sunlight during the day imperative. Vision science suggests that electric light isn't as powerful as daylight. It's important to consider window placement for sunlight along with furniture arrangement and shading. Ideally, you'll want to receive morning light and shading during the hottest times of dark as well as darkness in the evening.
Think about the rooms you'll be in most during the day, like the kitchen and study if you're working from home. Then arrange furniture to make the most of the light coming in. Remember that a view does wonders too. Place your desk near a window so you can take a quick break, look outdoors, and get some sunlight.
Think about darkness too
While you want to take advantage of daylight, you also want to reduce light exposure during the evening. Light and darkness are crucial to our circadian rhythms, which affect our mood, sleep, eating habits, and digestion. However, we're exposed to light all day long through our environments and devices. Preventing or reducing blue light exposure at night is a must for a healthy circadian rhythm.
Blue-light blocking glasses help with your exposure to digital devices, though screens should be kept out of the bedroom. Low lighting can also help you unwind as the sun goes down. With a layered lighting scheme, you can use lamps and dimmer switches to control the amount of light you're exposed to. Likewise, you can block out unwanted light using window treatments and blackout curtains.
Control noise levels
Sound can have a powerful effect on our wellbeing, and have different effects at different times. Psychoacoustics helps us understand that the same sound can be pleasant at one time and undesired at another. We can apply these principles to our home design by managing sound according to our activities. For example, reflective or absorptive materials can be used to distribute sound in spaces for communication, concentration, or relaxation.
Along with sectioning off quiet areas by adding doors, you can also use soft surfaces and furnishings, shelves (instead of cabinets), and artwork to absorb sound in a space.
Create a feeling of flow
Open spaces are often seen as more beautiful, but that doesn't mean your rooms must be large. What really makes a space beautiful usually comes down to the way it is designed. Some open spaces feel uninviting while small spaces feel cozier. The goal is to create a room with a feeling of flow that functions well. For instance, lots of glass in a room can offer a connection to the greenery outside while the right layout and furniture can allow for better circulation and movement.
Get into the habit of decluttering
Does the idea of decluttering your space overwhelm you? Perhaps some scientific evidence is the nudge you need to get started. According to a study on the relation between clutter and procrastination, those with cluttered homes reported feeling less satisfied with life. This ties into the impact of environmental distractions and overstimulation.
It therefore only makes sense to prioritize storage when designing your home. Start by decluttering so you know what belongings you're working with and plan storage accordingly.
Put your health first with Pacific Prime Hong Kong
Designing a home that's good for your health can do wonders both mentally and physically. So can securing health insurance. With the right health insurance plan, your medical needs can be met without hefty out-of-pocket payments. But with so many options to choose from, how do you know you're making the best choice?
That's where Pacific Prime Hong Kong comes in. With over 20 years of experience in the industry, we know how to compare health insurance plans to find the right one for your needs and budgets – whether you're looking for expat health insurance, family health insurance, or other health insurance plans. Contact us for impartial advice and a free quote today!