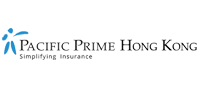 How Hong Kong beat coronavirus and avoided lockdown?
Hong Kong had all the hallmarks of a COVID-19 catastrophe. It's one of the world's most densely populated cities, just a stone's throw away from mainland China where the virus first emerged. So, it's truly impressive that the city-state has managed to beat the coronavirus and avoid stringent lockdowns.
Out of a population of 7.5 million people, Hong Kong recorded around 1,200 cases of COVID-19. As a percentage, this amounts to an infection rate of less than 1%. Was the city-state simply lucky? Or was there a reason behind its success? This Pacific Prime Hong Kong article breaks it down for you.
The collective memory and trauma of SARS
The most important factor characterizing Hong Kong's response to the COVID-19 is its collective memory and trauma surrounding the SARS outbreak in 2003 in southern China. Out of 744 SARS fatalities, Hong Kong recorded 299 cases. This was the single highest number of cases a country faced worldwide.
In the heart of Hong Kong's urban district, there are eight statues paying tribute to the medical workers who lost their lives fighting SARS. This serves as a reminder of the deadly epidemic almost two decades ago – the impact of which had both authorities and residents on high alert when news first spread of a novel coronavirus in the Chinese city of Wuhan.
Government-related factors
Countries and leaders across the globe have been accused of mismanaging the COVID-19 crisis. For example, the British response was one that lacked a clear strategy. UK Prime Minister Boris Johnson's initial "herd immunity" policy saw a complete u-turn when the country was forced to go into lockdown.
On the other hand, in Hong Kong, the government already had a Center for Health Protection specializing in disease prevention and control. It was set up in the wake of the SARS crisis and equipped the authorities for coordinated action. Furthermore, Hong Kong's relatively small population also made implementation easier.
Border closures
Nine out of twelve border checkpoints in Hong Kong were closed in late January, around the time Hong Kong had its first case, with the remaining three simply kept open for goods. When the global situation escalated, the city-state banned all non-residents from entering on March 25.
Quarantine measures and testing
For returning Hong Kong residents, strict 14-day quarantine measures were in place. This involved returnees wearing a tracking wristband, so government authorities can ensure that they remain within their home. Returnees were also rigorously tested for the COVID-19 virus.
Contact tracing
Contact tracing has been widely used, targeting people who have recently come across confirmed COVID-19 cases. These people were required to self-isolate for 14-days and monitor their symptoms. There is also an interactive online map, detailing confirmed cases in the city.
People-related factors
Many countries faced a backlash from the general public when authorities tried to impose COVID-19 related measures. In the US, for instance, face masks have become a source of controversy as many Americans claim they go against individual freedom. The anti-face mask stance is also stronger amongst Republicans than Democrats – including political figures.
On the other hand, people in Hong Kong can be applauded for their discipline and approach. When the threat of the virus emerged, Hong Kongers took it seriously and took actions to protect themselves. This was largely due to people not wanting to relive the horrors of SARS and having a collectivized approach to public health issues.
No politicization of the public health crisis
Politicization of the pandemic can play a significant role in a country's ability to contain the COVID-19 outbreak, but Hong Kong has been united in its approach. As Keiji Fukuda, who previously worked at the WHO, says in Asia Times, "In Hong Kong, if anything, the outbreak has brought people closer together".
Public's persistence
Experts say that the success of places like Hong Kong comes down to the mindset of its people. Keiji Fukuda said in a CNBC article that: "If you can get folks and the government to work with each other, it is an incredibly powerful combination". He also adds that the public had a significant consciousness about not seeking to affect other people.
Mask-wearing culture
In Hong Kong, mask-wearing was already common practice even before the coronavirus outbreak occurred. This cultural norm was what made Hong Kongers so readily put on masks when news of the novel coronavirus first spread. One can even get masks that make fashion statements.
Still feeling anxious? Contact Pacific Prime
Even though Hong Kong is said to have beat the coronavirus, the case of Singapore shows that there can always be a second wave. Hong Kongers need to remain careful, despite the city-state faring well with the pandemic. That was one of the reasons why Hong Kong's social distancing rules were extended after a cluster of cases emerged in one housing estate.
If you're still feeling anxious about this pandemic, it helps to know that you'll have access to the best healthcare no matter what happens. That's where Pacific Prime Hong Kong comes in. We're a global insurance broker with over two decades of experience working with clients to secure the best health insurance plan in Hong Kong.
Whether you're looking for expat health insurance, family health insurance, or anything else health insurance related, you can have a browse on our website to compare quotes. Furthermore, our advisors are also only one phone call or email away if you'd like a free and no-obligation consultation. Contact us today!
Suphanida aims to demystify the world of insurance by creating informative and engaging content. As a wordsmith, she spends the majority of her day writing and editing website content, blog posts, in-depth guides, and more.

Outside of work, Suphanida enjoys traveling to new places and immersing herself in different cultures.
Latest posts by Suphanida (see all)