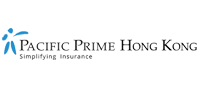 All you need to know about COVID-19 testing in Hong Kong
When the world descended into a COVID-19 lockdown, it was largely business as usual in Hong Kong. The city-state has been touted as an exemplary case in its handling of the global pandemic, but fears of a third wave of this deadly virus are now rampant. Given this alarming turn in direction, Hong Kongers should arm themselves with knowledge on everything there is to know about COVID-19 testing. In this Pacific Prime Hong Kong article, we'll answer 5 frequently asked questions.
1.How does a COVID-19 test work?
There are currently three types of COVID-19 tests available in Hong Kong:
DNA or PCR test: This method of testing involves swabbing for lower respiratory tract specimens through the nose (commonly known as an NPS swab) or throat. The specimen is then analyzed in a lab, by comparing the genetic material obtained in the swab with the genetic code of the virus. This is a highly reliable and recommended test. The test results can be expected in a few days.
Blood test: This method of testing involves testing a blood sample for antibodies fighting COVID-19. While DNA/PCR tests are far more accurate, they can only show current infections and not previous inflections like those for blood tests. Reports show that accuracy levels for blood tests are also lower during the first 14 days of an individual experiencing symptoms. It can take around a few hours to a few days to get the results.
Finger-prick blood test: This method of testing is a DIY one – you can order an at-home test and do a quick finger-prick blood test. It works in a similar way to the standard blood test and results can be seen within 15 minutes. However, it is crucial to note that this finger-prick test cannot be used for sole diagnosis as its accuracy levels are questionable. If there is a positive result, you will require a DNA/PCR testing.
2. Who needs to get tested for COVID-19 and is it free of charge?
In terms of who needs to get tested for COVID-19, this will depend on the three following factors:
Symptoms: If you have experienced any major COVID-19 symptoms then you are strongly urged to get tested. This includes fever, tiredness, and dry cough. It might also be worth getting tested if you experience milder symptoms such as shortness of breath, aches, sore throat, diarrhea, nausea, and a runny nose. If you have an underlying condition or are a high-risk individual, you should monitor your symptoms even more vigilantly.
Contact with confirmed cases: If you have been in close contact with a confirmed COVID-19 case, you should also get tested. This is because you are at a higher risk of getting infected. Early testing can not only help you but also help curb the further spread of the virus. You can use the contact tracing map that the government has launched in the city-state to see if you have come across any cases recently.
Travel to high-risk countries or territories: All passengers traveling to Hong Kong from high-risk countries need to get tested for COVID-19. It is necessary to show a certificate indicating that you are free of COVID-19 before you are allowed to board your flight. This rule came into effect on July 14 and includes the following high-risk countries: Pakistan, India, Nepal, Bangladesh, South Africa, Philippines, and Indonesia. However, this list may change so it's best to check with the authorities beforehand.
Whether or not you will need to pay for getting a COVID-19 test in Hong Kong will largely depend on where you go to get tested. More on this below.
3. Where to go for COVID-19 testing?
There are many options for COVID-19 testing in Hong Kong. If you're not already familiar with it, it might be worth learning about Hong Kong's healthcare system and the hospitals nearest to you.
Public hospitals
To get a COVID-19 test in one of Hong Kong's public hospitals, you will need to pay HKD $180 for a consultation with a doctor who will determine your eligibility. If you require a test, based on relevant symptoms, close contacts, and travel history, then you will get a free DNA/PCR test.
Private and clinics hospitals
Private hospitals and clinics in Hong Kong also offer COVID-19 tests. If you get tested in private hospitals, you will need to pay for both the doctor's consultation fee and the COVID-19 test itself. Be prepared to fork out anything between HKD $2,000 – HKD $4,000.
It's best to check with the private hospitals and clinics on the types of tests offered, the cost of testing, and eligibility conditions. Although some of these hospitals may not accept suspected or high-risk cases. In this situation, they will send you to the public sector.
At home
There are a few companies offering DIY testing kits, costing between HKD $400 to HKD $600. Remember to check that the company you are buying from is a reputable one, as there may be plenty of fake ones sold online.
Before you can order the test online, as per Hong Kong's COVID-19 guidelines, your eligibility for the test will be checked. In addition to this, if you test positive you should head straight to a hospital to get the DNA/PCR test.
4. Will a private health insurance plan cover a COVID-19 test?
In most cases, pandemics are covered in private health insurance plans. But it's best to check your individual policy as each plan can be unique. Generally speaking, you will be allowed to make claims from your insurer for a COVID-19 test if you meet the following conditions:
Outpatient cover: You need to have coverage for outpatient visits on your health insurance plan.
Medically necessary: You need a registered medical practitioner to agree that you have the relevant COVID-19 symptoms.
Pre-existing symptoms: For individual plans, as opposed to corporate plans, you need to have entered the health insurance plan before you developed COVID-19 symptoms.
5. What happens if you tested positive for COVID-19?
If you have tested positive for COVID-19, your doctor will contact the health department. You will be taken to a hospital for treatment and quarantine. Furthermore, members of the same household, including anyone you've been in close contact with, will also be required to quarantine at a state center for 14 days.
Get in touch with Pacific Prime
Since the start of the COVID-19 outbreak, Pacific Prime Hong Kong has been dedicated to providing useful information on our blog page. As a health insurance broker with over two decades of experience, we are well-placed to advise you on health-related matters.
If the pandemic has made you want a health insurance plan, or you're simply considering your options, our handy online comparison tool can help. We provide international health insurance for individuals, families, and more. Otherwise, you can contact us today for a free quote!
Latest posts by Suphanida
(see all)