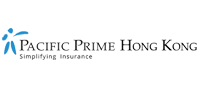 5 wellness treatments you didn't know existed in Hong Kong
Are you looking to give yourself some tender loving care, but bored of the usual wellness treatments on offer in Hong Kong? Nowadays, wellness treatments are by far one of the most popular antidotes to high-stress city lifestyles, and yoga studios and spas are a dime a dozen. Besides mainstream wellness packages, there has also been a resurgence of ancient, holistic therapies that have stood the test of time.
If you're looking for a healing method that best suits you, or simply want to try something out of the ordinary, read on for a list of alternative wellness treatments available in the SAR.
1. Crystal healing
Have you ever been captivated by the translucent glow of natural crystals? During these particularly rocky times, it's not surprising that crystal healing has surged in popularity. Based on the premise that crystals are conduits for channeling energy, natural stones have been used to restore and amplify balance, clairvoyance, success, spiritual growth, love, confidence, fertility, and much more throughout human history. Here are some of the most popular healing crystals in the era of COVID-19:
Citrine: Powered by the sun, citrine combats fear and reduces sensitivity to criticism. The warm energy of citrine is believed to help people navigate dark and turbulent times, inspiring confidence and activating the solar plexus chakra.
Rhodonite: Many people are experiencing heightened feelings of anger during the COVID-19 pandemic. Rhodonite is hailed as the "rescue stone" for people who are angered easily, as it helps promote self-love, romantic love, acceptance, and compassion while dispeling panic, fear, guilt, and shame. 
Smoky quartz: Associated with the root chakra, this stone is known for its grounding properties and its ability to calm stress and anxiety, as well as promote resilience. Smoky quartz stones have also been touted as the go-to stone for boosting focus during work from home.
While we can't speak to any of the claims that purveyors of crystal healing make, there's certainly no harm in giving it a try. To book a crystal healing class, visit Enhale Meditation Studio's website.
2. Japanese acupuncture
Everyone who has lived in Hong Kong for a period of time would've heard of – or tried – Chinese acupuncture, a key component of Traditional Chinese Medicine. But have you heard of Japanese acupuncture? While Japanese acupuncture also involves inserting needles at specific points of the body, the two main ways it differs from its Chinese counterpart include:
Thinner needles: Japanese acupuncture needles tend to be smaller and are inserted relatively shallowly. As such, people tend to see Japanese acupuncture as a gentler treatment option.
Touch as a means of pre-treatment: There is a lot of emphasis on touch before the needle insertion process.
If you're looking for a gentler Chinese acupuncture alternative, check out IMI's website.
3. Infrared saunas
Want the health benefits of saunas without having to endure their searing temperatures and humidity? If your answer is "yes", you might want to give infrared saunas a try. As infrared saunas use light to warm the body from the inside, they operate at much lower temperatures than regular saunas and boast a wide range of health benefits, such as pain relief and relaxation. It is also claimed that infrared saunas can help rid the body of toxins and even enhance collagen production. Interested in giving infrared saunas a go? Visit The Studio By Jab.
4. Fork therapy
No, we're not referring to cutlery, but rather a form of sound therapy that involves tuning forks. Fork therapy is a type of non-invasive wellness treatment that produces deep sound effects which soothe the mind, help release tension, and balance energy blockages by applying specific vibrations to the body. Advocates for fork therapy claim that it boasts physical health benefits as well, such as relieving muscle and bone pain. For a unique soundwave experience, head over to Alive Wellness.
5. Cryotherapy
Want to get the feeling of vacationing in Antarctica without actually flying there? Cryotherapy, which literally means "cold therapy", involves exposing the body to titanic-esque cold air (between -90°C to -140°C) for several minutes. It is claimed that cryotherapy can help treat mood conditions and migraines, as well as numb pain and manage skin disorders. Looking to brave the cold? Try out the cryospa chambers at The Studio By Jab.
Looking for other ways to relax in Hong Kong?
There's no one-size-fits-all approach to relaxation and self-care, and we understand that the wellness treatments listed above won't be everybody's cup of tea. Fret not, we have created a few resources to provide you with further inspiration on how to relax in Hong Kong, such as our guides to cafe-hopping and glamping under the stars.
To learn more about all things wellness, healthcare, and expat health insurance-related in Hong Kong, you can also follow our blog. Alternatively, get in touch with our team to compare medical insurance in Hong Kong.
Disclaimer: Please be aware that all content shared on this website does not constitute medical advice, and should not replace the opinions of your healthcare provider(s).
Latest posts by Jess Lindeman
(see all)