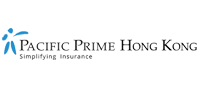 The complete guide to flu vaccines in Hong Kong
Seasonal flu vaccines are a routine occurrence for many Hong Kongers each autumn, in order to protect against flu in the coming months. But it has taken on a whole nother meaning this year amidst the COVID-19 pandemic, as individuals want to minimize the possibility of getting ill at all costs. Whether or not you've decided to get a flu jab, this Pacific Prime Hong Kong article is for you, as it outlines what the vaccine is, how you can get it, what the costs are, and more.
Seasonal flu vaccine: what is it and why is it important
Before we look at flu vaccines, let's first take a look at influenza. According to the Centre for Health Protection, influenza is an acute illness of the respiratory tract caused by influenza viruses. It mainly spreads in respiratory droplets via coughing, sneezing, talking, etc. It can occur in Hong Kong anytime, but is most common from January to March/April and from July to August.
It causes symptoms such as:
Fever
Sore throat
Cough
Runny nose
Headache
Muscle aches
General tiredness
Typically, recovery occurs within 2 to 7 days. However, it can also be a serious illness for the elderly, those with weakened immunity, or even healthy individuals in some cases. As a reference, from January 5th to February 12th, 2020, Hong Kong reported 182 adult cases of influenza-associated admissions to Intensive Care Units (ICUs).
What the new flu vaccine is
Flu vaccines are safe and effective. They cause antibodies to develop in the body about two weeks after vaccination, which can help an individual fight certain strains of the virus. As each flu season is different, medical researchers choose strains based on the ones they think are most likely to show up that year. Given this, it's important to get vaccinated every year.
The new flu vaccine is now available in Hong Kong for the northern hemisphere influenza season in 2020/2021. It will be an egg-based quadrivalent SIV, which comprises the following, in accordance with the latest recommendations set out by the World Health Organization (WHO):
A/Guangdong-Maonan/SWL1536/2019 (H1N1)pdm09-like virus
A/Hong Kong/2671/2019(H3N2)-like virus
B/Washington/02/2019-like virus
B/Phuket/3073/2013-like virus
Why it is even more important during the pandemic
It's important to stress here that the seasonal flu vaccine is not the same as a COVID-19 vaccine. With that said, given that the COVID-19 virus is still in circulation and there hasn't been a COVID-19 vaccine yet, it's even more vital to get a flu shot this year. This is due to the two main reasons listed below:
Since the symptoms of seasonal flu can be similar to those of COVID-19, getting vaccinated against flu enables you to avoid being in a situation where you or those around you are constantly worrying about COVID-19, having to go into self-isolation, or even doing a COVID-19 test.
If you get vaccinated against the seasonal flu, there's less risk of you spreading the virus to others. With fewer people ill, there's also fewer chances of flu-related hospitalization. This is crucial at a time when people need to put less burden on healthcare systems that have been affected by the pandemic.
Public vs. private healthcare sector: where to get vaccinated and what the costs are
If you're wondering where to get vaccinations in Hong Kong, you'll have the option of going with the public or private healthcare sector hospitals or clinics, which forms the city-state's healthcare system. It's advisable to familiarize yourself with the pros and cons of each sector before deciding on where to go.
What the options are in the public healthcare sector
Hong Kong flu vaccine subsidies are provided via the Vaccination Subsidy Scheme (VSS). Flu shots under the scheme are provided by certain providers, with the subsidy this year set at HKD $240 per dose. Similarly, it can also be possible to get free seasonal influenza and pneumococcal vaccinations under the Government Vaccination Programme (GVP).
Check whether you fall in the eligible groups for:
Furthermore, there is also the Seasonal Influenza Vaccination School Outreach, offering free vaccinations to participating schools and child care centers.
Take note: If you aren't in any of the government-approved eligible groups, but are recommended to receive a vaccination, you should consult with your GP and expect to pay for it out-of-pocket.
What the options are in the private healthcare sector
If you'd prefer to go private, you'll also have plenty of options. Nevertheless, do note that Hong Kong private practitioners have already been hit with flu vaccine shortages, as demand surges this year. Given this, it's best to check with the private healthcare provider directly whether they still stock the vaccine.
For instance, visiting the Gleneagles website currently brings up a notification saying that: "In view of the recent surge in demand for flu vaccination, we regret to advise that our hospital and Gleneagles Medical Clinic Central are no longer accepting appointment bookings and walk-in requests for flu vaccination."
On Hong Kong Island, flu vaccine prices can vary between HKD $250 and HKD $500, depending on the location and doctor's specialty. What's more, you should take into account that providers may charge a consultation fee for first-time visitors, in addition to the cost of the vaccine.
Get all your health insurance questions answered by Pacific Prime Hong Kong
While government schemes are providing subsidized or free vaccinations in Hong Kong, this is not for all Hong Kongers, but only for select eligible groups. Therefore, many people look to secure health insurance, as it's possible to get vaccination benefits under the outpatient coverage of certain global health insurance plans. However, the degree of coverage offered can differ between insurers, with some of them capping the amount.
If you're looking for a global health insurance plan in Hong Kong, along with vaccination coverage, you can get in touch with a broker like Pacific Prime Hong Kong. With over two decades of experience in the insurance sector, our expert and friendly advisors are well-placed to help you compare health insurance and select an appropriate policy. Contact us today to get started!
Latest posts by Suphanida
(see all)