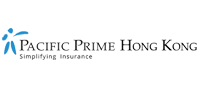 Guide to car insurance in Hong Kong: Top 6 car insurance exclusion clauses
Owning a car in Hong Kong certainly has its perks, but they come with a hefty price tag. Buying a car is already expensive, to begin with. On top of that, third-party car insurance is required by law. Many car owners make the unfortunate mistake of assuming that their vehicle insurance covers everything. When, in reality, car insurance has exclusion clauses just like any other type of insurance. This Pacific Prime Hong Kong article is and looks at the top 6 car insurance exclusion clauses you need to know.
What is an exclusion in car insurance?
The coverage area and exclusion clauses are clearly stated in your car insurance policy document, along with possible reasons for claim denial. Just like a contract or agreement, insurance policy documents list out the rights and responsibilities of both parties (i.e. buyer and seller). If you agree to follow the insurer's terms and conditions in the policy agreement, they will agree to accept your claims. This limits or reduces the risks for insurance providers in fulfilling claims.
Regarding car insurance, your insurer won't compensate you for your losses once an exclusion clause is violated. Insurers set up these terms to protect themselves from reckless or irresponsible drivers.
6 of the most common car insurance exclusion clauses
Every insurance policy clearly states that the plan can be revoked, and yours is no exception. Even though different insurers have different rules and regulations, there are common policy violations in the industry. Let's take a look at the most common car insurance exclusion causes that can lead to insurance revocation.
1. Failure to disclose and/or making false statements
Keeping important information to yourself or making false claims when purchasing a policy is enough reason for an insurer to refuse compensation. For example, maybe you keep it from your insurer that you'll use your vehicle to transport heavy goods regularly. Or perhaps you lie about who usually drives your car or where you park it.
2. Vehicle modifications without prior notice
With vehicle modification being heavily regulated in the SAR, undeclared modified vehicles can be seen as a violation of insurance regulations. Once a car has been modified, any changes in its performance or value will impact your car insurance status. For instance, if you suddenly decide to use bald tires without tread, your plan could be deemed unsuitable without your insurer's approval. Similarly, if you upgrade parts without informing your insurer, you could receive only the same amount of compensation for a new part when you file a claim, thereby costing you more.
It's always advisable to consult your insurer before modifying your vehicle in any way.
3. Driving under the influence
Driving under the influence of alcohol or drugs isn't just illegal, it'll also revoke your car insurance. While some insurers make this clear on their policy documents, others just provide a vague disclaimer like "the policyholder's plan will be revoked if they commit any crimes while operating the vehicle".
It's also important to note that any bodily harm caused to a third party while driving under the influence does not have to be compensated by the insurer. But, according to the Motor Insurer's Bureau of Hong Kong (MIB) Insurer's Concerned Principle in the Domestic Agreement, the insurance provider may still be liable since the policyholder injured or killed the third party. Even so, the insurer can still receive reimbursement from the policyholder for the third party's medical fees through other channels (e.g. civil claims) afterward.
4. Driving without a license
If your driver's license has been suspended or revoked, or you allow someone without a license to drive your car, then your insurer can legally invalidate your car insurance. This example of exclusions in car insurance doesn't require much explanation, as a person who does not have a driver's license (or has had it suspended or revoked) is deemed incapable of driving safely on the road and is a hazard to others and themselves. The police could also charge you for "driving without third-party insurance". You don't even have to be driving at the time to get into trouble.
5. Driving your vehicle outside of the designated geographical area
Most insurance policies come with geographic restrictions, aside from international health insurance and life insurance. That means if you buy car insurance in Hong Kong, it only covers you in the SAR. However, some comprehensive car insurance and third-party liability insurance do offer coverage for car rental, which is convenient when you rent a car abroad. If you plan on driving outside of Hong Kong, be sure to bring this up with your insurer beforehand.
6. Renting out your vehicle for commercial purposes
Unless you have the proper insurance or license, it's illegal to rent out a car for commercial purposes (such as driving passengers) in Hong Kong. You cannot use your car for commercial reasons with just private car insurance. What's more, your private car insurance can be revoked if you charge your passengers – leaving you and your passengers without adequate protection.
Get comprehensive insurance solutions with Pacific Prime Hong Kong
Now that you can answer "what does exclusion mean in car insurance?" and know what to look out for, it's time to secure motor insurance in Hong Kong. Our sister company Kwiksure is your one-stop source for all things car insurance in the SAR. Whether you're looking for comprehensive car insurance or third party motor insurance in HK, Kwiksure's 20+ years of car insurance industry experience ensures you'll get the best plan for your needs and budget.
What's more, you can always contact us at Pacific Prime Hong Kong for impartial insurance advice and a free plan comparison today.