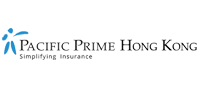 The healthcare system in Hong Kong: An informative overview
One of the most crucial things to think about as an expat moving to or living in Hong Kong is, undoubtedly, how to go about accessing its healthcare system.
As one of the most popular expat destinations in the world, you'll find that there are many quality healthcare options available in the city from both the public and private systems, and be rest assured that the healthcare infrastructure holds worldwide recognition for its efficiency and reliability. In fact, Hong Kong has been ranked number one by Bloomberg for its position as the country with the most efficient medical care system in the world.
The commendable accessibility of quality medical care in HK also has a major role to play when considering the longevity of Hong Kongers, who have the longest average life expectancy in the world. Of course, Hong Kong's healthcare system is not without its flaws, and a number of medical infrastructure challenges do exist here, just like they would in any other country.
To help uncover some key information on healthcare and health insurance in the city-state, we've created this informative overview of Hong Kong's healthcare system.
Should I go public or private?
One of the first things you'll want to consider when in need of a medical service is, of course, which facility you would like to seek treatment from. There are pros and cons to both the public and private healthcare system, and the ideal choice for you will depend on your own budget requirements and preferences.
The public healthcare system
The heavily subsidized public system ensures that everyone who meets the eligibility requirements has access to essential healthcare, regardless of their financial means. The public sector consists of 41 public hospitals and institutions, as well as 47 specialist clinics and 73 general outpatient clinics organized into 7 hospital clusters.
The pros
The advanced quality of medical care coupled with very affordable rates are both major reasons behind why the public system is so attractive to the majority of Hong Kong Identity Card (HKIC) holders. For example, the cost of availing general out-patient services starts at just HKD 50; and public accident and emergency fees are only HKD 180 per attendance. With this in mind, it's no surprise that the public system provides 90% of all in-patient bed days.
The cons
The public system in Hong Kong has become increasingly overburdened, resulting in infamously long waiting lists and waiting times for a majority of services. For instance, the latest SCMP article stated that Hong Kongers now must wait on average 3 years to receive specialist care, or that Hong Kong patients had to wait over 8 hours for a bed during winter's flu season at main public hospitals due to overcrowding, and lack of medical staff. What's more, it's important to note that not everyone gets to enjoy the attractively low hospital charges available to "eligible persons".
In fact, many short term expats will find themselves subject to different public charges, which can be alarmingly expensive compared to the costs charged in your home country. If you're not covered by a subsidy, either because you're in Hong Kong for a short trip or you're not sponsored for a visa, then an accident and emergency visit will set you back by HKD 1,230 per attendance, and a visit requiring intensive care will jump to HKD 24,400 per day.
Considering the drawbacks associated with the city's public system, an increasing number of expats and locals alike are choosing to avail the private system instead.
The private healthcare system
With a total of 11 registered private hospitals, the private sector offers all kinds of amenities and has witnessed an increase in demand locally as well as from Mainland Chinese patients looking to take advantage of the luxurious perks and short wait times offered by private facilities.
The pros
Private sector hospitals in Hong Kong are truly world-class, with some hospitals even providing patients the option of ordering 5-star hotel meals to be delivered straight to their hospital beds. Private rooms with your own massive TV, "VIP suites" with a balcony overlooking the city, and à la carte meals are just a select few of the myriad of luxurious services and personalized choices available to those who can afford seeking treatment from private facilities.
Despite its high price tag, the superior service provided by medical staff who are often able to speak a number of foreign languages, as well as much shorter waiting times and longer visiting hours all point to why a growing number of people prefer private healthcare treatment in Hong Kong.
The cons
The increasing cost of private healthcare in HK is widely known, and there is little indication that this trend will be slowing. For instance, first-class in-patient care will set you back by around HKD 5,640 per day, and a c-section maternity delivery package costs up to HKD 60,500 (excluding all additional charges such as doctors' and nursing fees). What you will find with private facilities is that the fees advertised for services are often not very transparent, and the extra charges can be very exorbitant. As such, it's paramount that you protect yourself financially with a robust health insurance plan.
What are Hong Kong's best hospitals?
The best hospital for you will depend on your particular medical needs and requirements, so the answer to this question is not so simple. However, if you're looking for recommendations based on hospital rankings, be sure to check out the new Hospital Advisor website launched in May 2016. Labeled the "Trip Advisor" of hospitals in Hong Kong, Hospital Advisor is an online platform that ranks hospitals based on reviews submitted by users.
As of the time of writing this article, the Hong Kong Adventist Hospital and Matilda International Hospital (both private hospitals), as well as the Tai Po Hospital (a public hospital) all took first place, scoring highest for their overall hospital rankings. Many of the top-ranked facilities on the site belong to the private sector, so if you wish to receive private treatment without breaking the bank, having a comprehensive health insurance plan is essential.
Finding the best health insurance in Hong Kong
Those of you from countries where securing personal health insurance isn't necessary (e.g. the UK) may find this a bit different. The rest of you may be more familiar with the types of insurance coverage you can expect from a health insurance policy:
Inpatient coverage: Inpatient coverage, also commonly known as hospital insurance coverage, will cover your hospitalization expenses. Generally speaking, all health insurance plans offer inpatient coverage as their bare minimum.
Outpatient coverage: This benefit provides coverage for medical treatment that does not require an overnight stay/ hospitalization (e.g. GP visits).
Maternity coverage: This is available as an add-on benefit, and is for those expecting to conceive a child. The benefit covers prenatal and delivery costs, and in some cases, postnatal emergency care. Be warned that maternity coverage does have a waiting period that must elapse before you can submit claims, so it is best to secure it before you get pregnant.
Dental and vision coverage: These are common add-ons for those looking to cover their dental and optical expenses.
Then, there's also a number of things you'll also need to consider, such as whether you would like coverage for your pre-existing conditions (if applicable), and whether you'd like local or international health insurance coverage. If you're stuck on finding the best health plan, consulting an established broker like Pacific Prime means you can take advantage of our 16+ years' experience and knowledge of the insurance industry in Hong Kong to ensure that you have the policy you need at a price you're comfortable with.
Jessica Lindeman is a Content Strategist at Pacific Prime. She comes to work every day living and breathing the motto of "simplifying insurance", and injects her unbridled enthusiasm for health and insurance related topics into every article and piece of content she creates for Pacific Prime.

When she's not typing away on her keyboard, she's reading poetry, fueling her insatiable wanderlust, getting her coffee fix, and perpetually browsing animal Instagram accounts.
Latest posts by Jess Lindeman (see all)