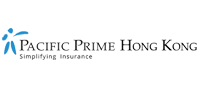 Coronavirus: Latest social distancing rules in Hong Kong
In an attempt to curb the further spread of the novel coronavirus, the Hong Kong government has released a new set of social distancing rules. In Hong Kong, schools are already closed, and many people are working from home to minimize the spread. Compared to the global epidemic situation, Hong Kong has recorded a relatively small number of COVID-19 cases. However, with the city-state's infected cases reaching almost 900, and isolation facilities at public hospitals reaching their full capacity, stricter measures are being introduced. Read further to get a full overview of Hong Kong's latest rules and regulations to fight coronavirus. 
Social distancing rules in Hong Kong 
The Hong Kong government's latest measures against coronavirus, which took effect on March 29, 2020, include banning gatherings of more than four people and ordering a two-week closure of pubs and bars. With the confirmed cases now reaching 891 as of today, many of the new patients are recent returnees from the UK and the US, but there is also a big cluster of 69 cases linked to bars in the city's popular nightlife areas, Lan Kwai Fong and Wan Chai. 
Hong Kong limits public gatherings
Maintaining social distancing is key to delaying the spread of COVID-19 in Hong Kong, and one of the latest rules imposed in Hong Kong relates to limiting public gathering to no more than four people in any public place during a specified period. 
Legal consequences 
The regulation (Cap. 599G) is in effect from March 29, until April 11, a total of 14 days. Individuals who participate in a larger gathering than 4 persons are liable for the offence by paying a fixed penalty of $2,000. However, those who host and organize a larger public group gathering might expect a maximum penalty of a fine of up to $25,000 and imprisonment for six months.
Exemptions to the regulation 
Taking public transportation and being in the workplace are exemptions to the social gatherings limits. Besides that, all those who perform public and government duties, such as medical personnel or the police, can gather in groups larger than four. Taking the elevator, bus or waiting for takeaway or other queue are all exemptions to the new social distancing rule.  
Family members, or those living under the same roof, are also exempted. However, if dined at the restaurant, they will have to split up. A maximum of 20 people can attend weddings, given that no food and beverages are served. People can also attend funerals or other forms of mourning services. 
Distance between tables at restaurants
Since March 28 at 6 pm for 14 days, all restaurants or outlets in which food or drink is sold or served for consumption can only use 50% of the normal seating capacity of the premises. Also, restaurants must ensure there is a distance of at least 1.5 meters between tables or some form of partition to serve as an effective barrier between one table and another table at the premises. 
Everyone who wants to dine-in must have their temperature checked by the restaurant staff before being allowed to the restaurant, and restaurants must provide hand sanitizers for the public to use. Moreover, only parties of up to 4 people can be seated together in the pursuance of the group social gathering rule.  
Hong Kong orders bars, gyms, and karaoke rooms to close as the latest of the new social distancing rules
From March 27, public facilities around the cities have already closed, including libraries, museums, soccer and basketball fields, barbecue areas on public beaches, and skating rinks or outdoor gyms in public parks. 
Since April 1, private venues including cinemas, fitness centres, saunas, party rooms, gaming centres, nightclubs, karaoke rooms, and mahjong parlours have also been mandated to close by the government, after a small outbreak was recorded in one of the karaoke rooms in Tsim Sha Tsui. Moreover, bars and pubs are also to be closed for 14 days from 6 pm on April 3, until 5:59 pm on April 17. 
Safety tips for Hong Kong expats during coronavirus outbreak
What can you do to stay safe in these times of coronavirus? First of all, follow the social distancing rules, not only because the authorities have mandated it, but also because these behaviours can help slow down the spread of the virus.
Besides social distancing, washing hands frequently and wearing masks properly can help minimize the spread of the virus, where you can't follow social distancing: for example at work or in the MTR.  
Those ordered a home quarantine should remain there for the designated time. People who are experiencing typical coronavirus symptoms should call in advance to their medical centre or GP, so the doctor and the office can prepare before seeing the patient. 
Having health insurance at the time of a pandemic is also a form of protection. For any questions regarding expat individual health insurance, global health insurance, hospital insurance, or other forms of insurance protection, feel free to contact us for a plan comparison and free quote.
Elwira Skrybus is a content writer at Pacific Prime. In her everyday work, she is utilizing her previous social media and branding experience to create informative articles, guides, and reports to help our readers simplify the sometimes-puzzling world of international health insurance.

When she isn't writing, you are most likely to find Elwira in search of the perfect plant-based burger or enjoying Hong Kong's great outdoors either at the beach or from the boat - the closer to the sea, the better!