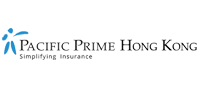 The state of health insurance in Hong Kong
If 2018 is anything like 2017, you can bet that the year will be an interesting one. For many employees, this will mean a new job or even a new country! For employers, this likely means new plans and programs that aim to maintain retention, along with the health and wellness of employees. Regardless of whether you're a business or an individual, you will likely need to consider the state of health insurance at some point this year.
In an effort to help ensure people and companies alike find the best medical insurance, we have created a new report that provides an overview of the state of international health insurance in Hong Kong. Titled: The State of Health Insurance in Hong Kong 2017-2018, this report, an industry first, is now available free from our website. Here, we will take a look into what you can expect to learn when you download this report.
About the State of Health Insurance in Hong Kong report
This report focuses on providing readers with a look at the overall state of international health insurance in Hong Kong. Designed to help both individuals and companies who are starting to look for health insurance coverage in the city, or who are looking to ensure their existing plan is the best available, this report is written around the five most common questions asked:
How much does international coverage cost?

What can I expect to pay for coverage in the future?

Which insurers offer plans in Hong Kong?

When should I buy coverage?

Are there any trends I should be aware of?
In order to effectively answer the above questions, the report has been broken down into 8 sections:
About the report & Pacific Prime Hong Kong

Cost of health insurance in Hong Kong

Average health insurance premium inflation in Hong Kong

Major insurers in Hong Kong

When people buy health insurance in Hong Kong

Recent changes in health insurance in Hong Kong

Global/regional trends impacting IPMI in Hong Kong

Top 3 health insurance issues companies are struggling with
Each of the sections above leverages data from reports we put out in 2017, namely the Cost of Health Insurance – 2017 and the International Private Medical Inflation – 2017 reports, along with data and insight from our insurance advisors and teams here in the city.
Key findings
While there is a wealth of information available in this report, there are four key findings that all readers will find useful.
1. The average cost of health insurance in Hong Kong
It is widely known that, while the public healthcare system in the city offers quality healthcare at a highly affordable rate, it is overburdened; often resulting in excruciatingly long wait times. The private system, on the other hand, also offers quality care, but has some of the highest prices on earth. This has led to the city being ranked as the second most expensive location on earth for international health insurance.
In 2017, the average cost of international health insurance in the city was USD 12,585. In Section 2 of the report, we take a look at this figure and break it down by demographic – you will find that prices do vary greatly in the city.
2. Health insurance inflation rates in Hong Kong
While it is important to know what you can expect to pay for a new health insurance plan, it is equally important to know how much you are going to pay when you renew your plan. To that end, we have also included a section in this report on international private medical insurance (IPMI) inflation.
Continuing the trend above, Hong Kong also ranked highly in terms of IPMI inflation in 2016 with premiums increasing at an average of 12.1%. This figure comes from our 2017 report on IPMI inflation and finds Hong Kong to be the location with the highest average inflation in 2016.
By knowing historical inflation figures, you can largely predict what inflation will be in future years. In Hong Kong's case, IPMI premiums inflate around 5-7% higher than the Consumer Price Index. Section 3 of the report takes a more in-depth look at this inflation and what is driving it in the city.  
3. Top insurers in the city
Did you know that there are currently 30+ insurers in the city who offer international health insurance policies? With this many insurers in the city, finding the right plan for you or your employees can be quite a time-consuming process. One way to save time is to first know who the top insurers are in terms of plan quality, prices, service, etc.
Section 4 of this report takes a look at the top IPMI insurers in the city and provides a brief overview of each.  
4. Important trends
Finally, knowing trends that are impacting health insurance in the city can go a long way in ensuring you not only secure the right health insurance but also get the best value out of it both now and well into the future. Trends can also help you to identify possible upcoming changes and coverage gaps that will need to be addressed in the future.
Sections 5 to 8 of the report take a look at important trends all readers should be aware of. For example, section 5 of the report looks into when people in Hong Kong buy their health insurance. Interestingly, as you can see from the chart below, the majority of plans are sold in the latter half of the year.
Sections 6 and 7 provide insight into IPMI trends we are seeing have an impact on insurance in both Hong Kong and globally, while section 8 covers the top 3 issues companies are having with regards to health insurance in the city.
Where to get your copy
The industry's first state of international health insurance report is only available from Pacific Prime. To get your copy of this valuable tool, simply head over to our State of Health Insurance website today. The report is available for free!
Jessica Lindeman is a Content Strategist at Pacific Prime. She comes to work every day living and breathing the motto of "simplifying insurance", and injects her unbridled enthusiasm for health and insurance related topics into every article and piece of content she creates for Pacific Prime.

When she's not typing away on her keyboard, she's reading poetry, fueling her insatiable wanderlust, getting her coffee fix, and perpetually browsing animal Instagram accounts.
Latest posts by Jess Lindeman (see all)