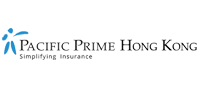 Getting hospital insurance to beat the winter flu queues
Around the same time last year, we were writing about the Hong Kong health sector's moves to address a common occurrence in Winter: excessive winter flu queues clogging up hospitals. Despite several measures being taken by the Hong Kong Hospital Authority and healthcare providers alike, demand for medical treatment at hospitals has again ballooned to unsustainable levels and are leaving many stranded in waiting rooms for up to 10 hours at a time. While priority is still given to those patients with more severe or urgent cases, scenes in public hospital emergency departments of many seeking cold and flu treatment can leave many wondering if they might be better off with private hospital insurance.
This Pacific Prime Hong Kong article looks at the continuing issue of crowded public hospital waiting rooms and why it might be a good idea for you to seek out the best private health insurance in Hong Kong.
Public hospitals still feeling the crunch this Christmas
Despite an increase in hospitals fees being introduced in the past year, the number of urgent cases presenting at public Accident & Emergency (A&E) clinics has risen 11,000 in 2018. The average waiting time has also lengthened for urgent cases from 24 minutes in 2015 to 26 minutes this year. Dr. Vivien Chuang Wai-man, the Hospital Authority's chief manager of infection, emergency and contingency, said that the good news was that the new A&E charges has had some good impact in reducing non-urgent cases and allowing for resources and staff to be put towards more serious patients.
Figures earlier this month showed that 2,079,000 people visited A&E departments between July 2017 and June 2018, which was down 4.4% from the year before. What hasn't helped with wait times (although has made getting care to vulnerable elderly easier) was the Authority choosing to waive fees for old-age living allowance recipients over 75 in July 2017. Older patients come with a specific set of challenges that can increase wait times for all, including communication problems and longer health records for doctors to catch up on.
Dr. Pierre Chan, the medical sector's representative in the Legislative Council, said that the fee rise was only delivering about 15 fewer patients to emergency services per day; something he believes is "not a significant number." The problem for public hospitals is that they offer specific services, such as blood tests and x-rays, something that would cost people much more if they were to seek such services from the private sector.
What's being done to address long hospital wait times?
Earlier this year, Hong Kong health officials considered making the buying of beds at private hospitals a standard practice, while Dr. Li Kai-ming, chairman of the Authority's coordinating committee for A&E, said that there has been a renewed recruitment of private doctors and nurses to work part-time at public departments. While these are likely useful temporary measures, it's not sustainable in the long-term for either the public or private hospital sectors.
A research paper published in November this year found that the over-reliance of public services has had the most significant impacts on emergency services and specialist outpatient clinics. The fact that HKID holders can receive world-class, comprehensive medical care for as little as HKD 180 means that it's unlikely that those who truly need medical attention will opt to visit private doctors' clinics which can start at HKD 600. The Hospital Authority has also stated repeatedly that it doesn't intend to raise public fees any further, as it has a commitment to ensure the poor can afford treatment.
With financial measures exhausted and public-private partnerships already underway, it might be of use for officials to consider innovative virtual health services, such as Tencent's WeDoctor online medical services, with which to help less urgent flu cases be seen outside of hospital settings.
Will hospital insurance help me be seen faster?
When it comes to beating the queues, getting private hospital insurance in Hong Kong can help tremendously. While it won't necessarily help you skip the line in public clinics, you'll have coverage to be seen by one of the country's many private clinics or hospitals depending on your needs. If you also have cold or flu-like symptoms, many private clinics in Hong Kong are covered by insurer networks meaning you can seek treatment as easy as simply handing over your insurance card.
For more serious matters, you can still present yourself at a public hospital and usually be given priority over those with less urgent matters. That said, public hospitals in Hong Kong can be jam packed with patients and it can feel like you're stuck in standstill traffic lined along the corridors of the emergency wards. Having private hospital insurance means you'll be guaranteed timely attendance to medical needs whatever your issue; whether it's a common cold or flu, or something more serious.
How can I get the best private health insurance in Hong Kong?
The first step is to engage the services of a reputable and experienced insurance broker. Many people find health insurance on their own but it's important to ensure that you get the high level of service you might expect when finding the medical coverage you need. Hospital insurance can range from basic to full comprehensive, including international medical coverage for those who travel frequently or have high medical concerns. Getting plans through a broker not only gets you medical peace of mind but also a partner by your side when you need to make a claim.
For the best private health insurance in Hong Kong, contact the team at Pacific Prime or check out our useful online comparison tool to see what your options are first. Our company has a solid reputation for simplifying insurance, so let us sort your hospital insurance needs for you.
Latest posts by Luther Putu
(see all)