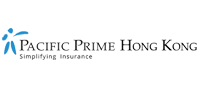 Air pollution in Hong Kong and pregnancy: are you at risk?
Expats coming from less densely populated parts of the world might quickly notice the negative effects of air pollution in Hong Kong. You might experience skin problems, breathing problems, or even headaches and dizziness. These are only the short-term effects of air pollution exposure. With that said, are pregnant women particularly at risk? Can bad air quality go as far as to permanently harm your unborn child?
In today's feature, Pacific Prime Hong Kong will delve into these pressing questions. We will give you a rundown of the air quality issues in this city-state. More importantly, you will pick up a few tips on protecting yourself, and your baby against air pollution in Hong Kong.
The state of air pollution in Hong Kong
While the air quality has been moderate these days, there are times when pollution clouds linger over the city. Air pollutants such as ozone, and particulate matter (PM10, PM2.5) are detrimental to our health, especially in high concentrations.
Unfortunately, heavy traffic and the transportation of goods are just several major causes of air pollution in this port city. What's more, our proximity to mainland China means more pollutants are wafted over from neighboring factories.
Potential health issues caused by air pollution
Heavy pollution can cause serious health issues. Cardiovascular diseases, lung diseases, and asthma are among some of them. At worst, air pollution may even damage your brain tissues.
Children and the elderly are especially vulnerable since their immune systems are compromised. Do you have kids or are your parents currently living in Hong Kong? It's always a good idea to check the Air Quality Health Index (AQHI) app before you head out. Developed by the Hong Kong government, like their website, the app gives you timely updates of the air pollution levels and associated health risks in Hong Kong. This way, you'll know to be extra prepared on a heavily polluted day.
Risks of exposure to air pollution during pregnancy
Scientists have found evidence that air pollutants can affect the fetus' growth through its mother's body. In fact, even before conception, they may lower you and your partner's fertility rates. Further studies have shown strong indications that air pollution during pregnancy might cause:
Premature birth
A low birth weight that can cause further health complications for the baby
Stillbirths, in extreme cases
Birth defects, such as abnormal heart valves
Death in newborns associated with respiratory disease
Autism
Asthma, and other respiratory diseases
As you can see, air pollution can harm your unborn child in many ways. It's vital to understand how you can shield yourself and your baby from poor quality air.
How should you protect your baby from air pollution in Hong Kong during pregnancy?
When there's smog in the city, pregnant women should seek shelter inside. Avoid spending time outside for needless exposure to air pollutants. However, this may not always be possible or convenient. Still, there are several things you can do to safeguard your child from the air pollutants in Hong Kong.
1. Always check the AQHI App
If you can, plan ahead. Check the app's health risk forecasts and avoid planning activities outside on high-risk days. In general, steer clear of heavily-trafficked roads and rush hours to reduce your exposure to roadside pollution. Commuting to work earlier in the morning is a good way to go around this.
2. Stay indoors when the air pollution levels are high
In a hot, humid Hong Kong summer, you simply cannot live without an air conditioner. These machines transform the outside air into a cold breeze for you indoors. In other words, when the AQHI index levels are at an all-time-high, make sure to turn on your air purifier as well. This goes for whether you're at home, or in the office.
3. Make small changes to your home
Besides the air purifier, there are a couple of other things you can do to prepare your home for a healthy pregnancy. This includes removing all scented and perfumed products, including hair sprays that pollute the air indoors. When cooking, always turn on the vent and make sure your air-con is well maintained, and the apartment free of any mold. Switching to non-toxic cleaning products is also a smart move.
4. Wear the right air pollution mask
In order for an air pollution mask to work as intended, make sure your face – including your mouth and nose – is tightly and completely covered. A simple cotton mask might not offer enough protection against pollutants. Another thing to look for in an air pollution mask is its filtration capacity – the higher, the better.
5. Monitor your baby's development
A crucial part of any pregnancy is to regularly attend pre-natal check-ups and keep an eye on your child's development. Consult with your doctor about any health issues you may have.
Protect yourself and your baby against pregnancy complications with maternity insurance
Planning to have a baby abroad requires a lot of preparation and work, especially in polluted Hong Kong. A good starting point would be to figure out the costs of giving birth for expats in Hong Kong. Also, keep in mind that maternity insurance – the type of insurance that covers the costs associated with pregnancy – usually requires a 12 month waiting period.
Maternity insurance in Hong Kong helps you pay for the expensive delivery costs in Hong Kong. It also safeguards your baby, should anything happen to him or her in the first days of their life. For more information, check out our comprehensive Hong Kong Maternity Insurance Guide.
Secure newborn and maternity insurance from Pacific Prime Hong Kong
With all the complications and dangers surrounding childbirth, air pollution is just one more problem added to the list. Pregnancy should be an exciting time, so the best decision you could make would be to plan for your baby's birth. Securing the right comprehensive maternity insurance in Hong Kong will put many of your worries to rest.
With over 20 years of experience under our belt, Pacific Prime Hong Kong is happy to help you find the plans that best suit your needs and budget. Get a free quote now with our online quotation tool! Alternatively, contact our expert insurance advisors today for impartial advice and a free plan comparison. You can focus on what's really important – bringing a new life into this world.