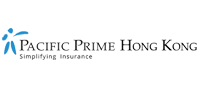 Air pollution in Hong Kong and pregnancy: are you at risk?
Expats that come from cleaner parts of the world might notice that air pollution in Hong Kong affects their health in many ways. You might be experiencing skin problems, breathing problems or headaches and dizziness. These are the short term effects of air pollution exposure but are there any risks to pregnant women? Can such bad air quality affect your unborn baby's chances for a healthy life?
In today's feature, Hong Kong health insurance experts from Pacific Prime will try to answer that question for you. We will tell you more about the current air quality issues in the city-state, and give you some tips on how to minimize the negative effects of air pollution in Hong Kong on yourself, and your baby.
Air pollution in Hong Kong and pregnancy: is there any risk and if yes, how to protect your pregnancy from it?
The state of air pollution in Hong Kong
You may come across articles about dangerous pollutant clouds lingering over the city quite often these days. Air pollutants such as ozone, PM10, and PM2.5 concentrations are very dangerous to people's health, especially if their levels are high. The major factors contributing to the overall bad air pollution in Hong Kong include roadside pollution, general transportation pollutions, for example from ships, but Hong Kong is also receiving quite some "bad air" from Mainland China.
These pollutants can cause severe health issues such as cardiovascular and lung diseases, damage to brain tissue or asthma, especially for children and elderly people, as their immunological systems are the weakest.
For those concerned, please check regularly the AQHI app, which alerts the public on the short-term health risks associated with the air pollution in HK. You must learn to understand the five risk categories to fully know when it's safe to spend time outside.
Risks of exposure to air pollution during pregnancy
Scientists have already found evidence that air pollution particles penetrate mother's body affecting the fetus growth. Bad air quality might actually lower you and your partner's fertility rates in the first place. Further studies have shown strong indications that air pollution during pregnancy might cause:
Premature birth

A low birth weight that can cause further health complications for the baby

In extreme cases, stillbirths

Birth defects such as abnormal heart valves

Death in newborns associated with respiratory disease

Asthma, and other respiratory diseases
As you can see, air pollution can harm your unborn baby in many ways. It's then important to understand the ways in which you can protect yourself from the harming air quality effects.
How should you protect your baby from air pollution in Hong Kong during pregnancy?
When the air is turning gray outside, pregnant women should seek shelter inside and avoid spending time outside to avoid unnecessary exposure to the air pollutants. However, if that's not always possible, or not a good option enough, there are still a few things you can do to protect your baby from Hong Kong's air pollution.
Always check the Air Quality Health Index App
If you can, plan things ahead. Check the app's indexes predictions and avoid planning activities outside these days. On the everyday note, try to avoid heavy traffic roads and times of the day to reduce the roadside pollution, by, for example, commuting to work earlier in the morning.
When the air pollution levels are high, stay indoors
In a hot, humid Hong Kong's summer, there is no life without an air conditioner. However, the machines take the air from outside and turn it into a cold breeze. Therefore, when the AQHI index levels are going up, make sure to turn that air purifier on, whether it's at home, or in the office.
Make small changes in your house
Besides the air purifier, there are a couple other things you can do to prepare your home for a healthy pregnancy, and that includes removing any scented and perfumed products, and even hair sprays that can pollute the indoors. When cooking, always turn on the vent and make sure your air-con is well maintained and apartment free of any mold. It is also a good idea to switch to non-toxic cleaning products.
Wear the right air pollution mask
In order for an air pollution face mask to have any positive effect, it must tightly cover your face, including mouth and nose. Wearing a simple cotton mask might be quite useless in this situation. Another thing to look for in an air pollution mask is its filtration capacity – the higher, the better.
Monitor your baby's development
A crucial part of any pregnancy is to regularly attend pre-natal check-ups and keep an eye on your baby's healthy development. Consult with your doctor any health issues you may have.
Maternity insurance plays a huge role in dealing with the effects of Hong Kong air pollution and pregnancy complications
Planning to have a baby abroad, and especially in polluted Hong Kong, requires a lot of preparation, caution, and work. For example, knowing the real costs of pregnancy in Hong Kong for expats is a good way to start. Then, it's important to remember that maternity insurance – the type of insurance that covers the costs strictly associated with pregnancy – usually requires a 12 month waiting period.
Having maternity insurance in Hong Kong as an expat couple not only saves you money from expensive delivery costs but also safeguards your baby, should anything happen to him or her in the first days of their life. In all maternity insurance plans, the baby is included in the plan for a minimum of 7 days, and all costs associated with their health issues are covered.
The mother then can add their child to her individual plan in up to 30 days, without having the newborn underwritten – meaning that even if it's born with any complication, even from the bad air quality such as any respiratory disease, your child can get continuous protection under such plan.
Get newborn and maternity insurance advice in Hong Kong from Pacific Prime
With all the complication and dangers related to pregnancy, air pollution is just one more problem added to the list. We know that maternity should be an excited and happy time, hence our first and most important advice is to plan for your baby and secure the right comprehensive maternity insurance plan in Hong Kong ahead of time. Maternity insurance will cover all the medical costs related to pregnancy, so you can focus on what's really important – getting ready to invite new, wonderful life into your world.
For information on plans and pricing, feel free to contact our team of experienced insurance advisors. We offer free, impartial advice and are confident we can find a plan that suits your specific needs.
Elwira Skrybus is a content writer at Pacific Prime. In her everyday work, she is utilizing her previous social media and branding experience to create informative articles, guides, and reports to help our readers simplify the sometimes-puzzling world of international health insurance.

When she isn't writing, you are most likely to find Elwira in search of the perfect plant-based burger or enjoying Hong Kong's great outdoors either at the beach or from the boat - the closer to the sea, the better!