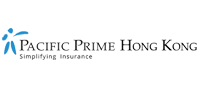 Health insurance and breast cancer in Hong Kong
October is an important month. Yes, the weather cools down a bit and the holiday season is right around the corner, but this is not what makes it important. What does is the fact that October is breast cancer awareness month. Represented by the pink ribbon, this is the month where organizations, governments, hospitals, and more get together to help increase awareness of this disease that affects an estimated 1 in 8 women around the world. While these initiatives have without a doubt increased awareness of the disease, we have noticed some confusion around breast cancer in Hong Kong and health insurance.
Breast cancer in Hong Kong
Breast cancer is by far the most common type of cancer among women in Hong Kong. According to the latest statistics available from the Hong Kong Health Authority, there were 3,524 women diagnosed with breast cancer in 2013. This makes up 25.1% of all cancer diagnoses for women, considerably higher than the second most diagnosed cancer, colorectal, at 14.5%. These figures essentially mean that breast cancer will affect 1 in every 17 women in Hong Kong.
When it comes to breast cancer in Hong Kong there is both good and bad news. First, the bad news. From data provided by Hong Kong's Center for Health Protection (CHP), it would appear that the incidence (number of cases) in the city is increasing. According to the CHP, the crude incidence rate (the number of cases diagnosed) of malignant neoplasms in the breast has been historically increasing.
The good news here is that if it is caught early, breast cancer has one of the highest survival rates among all forms of cancer, especially if it is caught early. For example, according to the Hong Kong Breast Cancer Foundation, "The survival rate for patients with Stage I Breast Cancer is 97.5% within five years." Interestingly, while the number of cases of breast cancer is increasing, data from the Hospital Authority found that in 2013 the majority of cases of breast cancer identified, 67.4%, were Stage I and Stage II, or early stage cancer.
The risk of breast cancer
It is entirely possible, therefore, that awareness campaigns are indeed working. As women become more aware of the dangers of breast cancer, they are starting to get tested on a more regular basis and are more likely to consult with their doctor should they notice any lumps or changes. This, in turn, means more diagnoses, but at an earlier stage, which means better chances of survival. 
That said, it is still incredibly important to be aware of the risk factors that could lead to an increased chance of breast cancer. These include:
All women can develop breast cancer –

Rather, your chances of developing breast cancer increase with age with women over the age of 40 seeing much higher chances of developing it.

If your family members have had ovarian or breast cancer –

If your sister or mother have had breast or ovarian cancer, there is a higher chance that you will develop it too.

If you have had lumps in your breast before –

The majority of lumps women find in their breast are actually benign (not cancerous). However, if you have had them before, you do stand a higher chance of developing breast cancer.

If you have late menopause –

Women who have gone through menopause later than average do face a higher chance of developing breast cancer.  
If you had your first child after the age of 30
Regardless of the risk facors associated with breast cancer, it is important that women have regular recommended tests and screenings. Doctors generally recommend that women over 30 conduct a self-exam on a monthly basis, while women over 40 should consult with their doctor about a yearly mammogram. This is especially important for women who are at a higher risk of developing breast cancer.
The cost of breast cancer
Hong Kong , like many other cities in the region, has both a public and private system that is equipped to offer cancer care. However, it does come at a price, especially if you decide to receive care from the private system.
Cost at the public hospitals
For those considering receiving treatment from the public system, it is heavily subsidized by the Hong Kong government, especially for people who hold a HKID card. According to the Hospital Authority, which oversees the management of public hospitals in the city, the following operation and treatments will cost:
Mammogram:

Depends on where you seek care. Specialist outpatient clinics charge $100 for the first visit and $60 for every visit thereafter. General outpatient clinics will charge $45 for each visit. You will likely need to see a specialist for a mammogram, but will first need to see a general practitioner at a general outpatient facility to get a referral.   

Mastectomy:

HKD 50 admission fee, plus HKD 100 per day spent in the hospital. Extra charges for things like special food, extra beds, some medication, etc. may also be charged.

Chemo or radiation therapy:

HKD 80 per visit.

Medication:

Will vary depending on what you are prescribed. Some will be covered by the Hospital Authority. However, if you are put on trial medication you may be charged separately.
Of course, if you do not have a HKID, you will be paying more than at public hospitals. E.g., in-patient procedures at general hospitals will cost HKD 4,680 per day. If you need to go to ICU, you will be charged HKD 23,000 per day. Oncology visits for day treatments such as chemo and radiation therapy start at HKD 800 per attendance. The full price list can be found here.
Cost at private facilities
The cost of scans and treatment will vary widely at Hong Kong's private hospitals and clinics. Based on previous claims and information we have available, you can expect the following scans and treatments to cost:
Mammogram

: The Hong Kong Breast Cancer Foundation charges between HKD 900 and HKD 1,600 for a screening and ultrasound. Their full price list can be found

here

.

Mastectomy:

This will vary immensely, however, based on previous claims handled by Pacific Prime Hong Kong, a full or double mastectomy will cost anywhere between HKD 300,000 to HKD 500,000 if you also elect to get reconstructive surgery as well. For a single lumpectomy, you can expect to pay HKD 15,000 and up. For example, the

Adventist Hospital

lists the price of a lumpectomy as being  HKD 18,130 if it's done under local anesthesia.  

Chemo/radiation therapy:

Based on past claims handled by us, you can expect to pay between HKD 40,000 and HKD 50,000 for a single session of chemotherapy.

Medication:

This will vary depending on the medication you are prescribed. This article from the

Varsity

paper at CUHK reported that one patient's cancer medication cost upwards of HKD 37,000 per month.
With this massive cost difference, you would expect most people would prefer to seek care from the public sector. The thing is, the public system has notoriously long wait times. For example, this article from the SCMP in 2015 found that some people who want to see a specialist at some hospitals can expect to wait up to 2.5 years. This is also made evident every cold and flu season when earlier this year it was reported that some people had to wait up to three days to be admitted to hospital.
With breast cancer, it is important that you start treatment as early as possible, and in some cases, you may not be able to afford to wait for a slot in the public system. This means you will need to turn to the private system for care. In order to cover the cost, especially if you want to visit private hospitals for care, you are going to need a robust health insurance plan.
Does your health insurance cover breast cancer?
The question is, if you do secure health insurance, will it cover breast cancer? Yes! Almost every single health insurance plan available on the market will cover breast cancer and related treatments. One thing to be aware of, however, is that plans that don't cover preventive care may not cover screening procedures like mammograms. This makes it important to read the details of your plan to see if there are any treatments excluded.
Speaking of exclusions, if you have had breast cancer in the past, some insurers may exclude coverage of all treatments related to breast cancer. Others may decline to cover you at all. On the other hand, if you have been cancer free for a number of years insurers may consider your application. Some will attach a loading (increased premium) associated with claims while others may cover it completely, especially if you have been cancer free for five years or more.
What we recommend is talking with the sales team at Pacific Prime Hong Kong. We can help identify a plan that will meet your coverage needs.
Latest posts by Jess Lindeman
(see all)