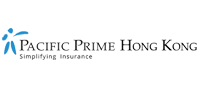 Mysterious pneumonia pressure on Hong Kong's healthcare sector
According to our previous article on the subject of a mysterious SARS-like outbreak in Wuhan at the beginning of 2020, we looked back at the epidemic that took Hong Kong by storm in 2002 and reviewed the best ways to protect against SARS-like infection.
In today's article by Pacific Prime Hong Kong, we will catch up on the latest on the virus outbreak from China, which is spreading across Southeast Asia, and also reveal how well Hong Kong's healthcare sector is coping.
What's the latest update of the situation?
At the time of writing this, China has confirmed its third death from the mysterious coronavirus outbreak. This follows the death of a 61-year-old man at the beginning of the year and the death of a 69-year-old male on January 15. Health investigators suspect the virus emerged from a seafood market in Wuhan.
The cases of infection continue to rise by the minute, as the disease spreads to other major parts of the country, including Beijing, raising further concerns about more infections as tens of millions begin trips for the Lunar New Year.
Japan's case
A few days ago, Japan announced its first confirmed case on January 16. Health officials there stated, that the infected man in his 30s, had traveled from Wuhan to the prefecture – Kanagawa.
Thailand's cases
In another report, Thailand received its first infected case on January 13, and Thai authorities have since reported a second case. Both cases had their travel path traced back to Wuhan.
What's the situation in Hong Kong?
Currently, there have been no confirmed cases in Hong Kong, however, patients with fever-like symptoms have been isolated in public hospitals as a precaution. In the 24 hours to noon on January 19, nine more cases of patients with fever-like pneumonia symptoms were reported to Hong Kong's health authorities, bringing the total to 99 since December 31, 2019.
Health officials are concerned that travelers and tourists from mainland China to Hong Kong may have already contracted the virus but have not yet fallen ill. Only time will tell before we discover whether these patients are infected or not.
How is Hong Kong's healthcare sector coping?
Public hospitals in Hong Kong are already full as the city's flu season peaks. The local seasonal influenza activity is expected to rise in the coming weeks, putting more people in public hospitals to recover, therefore holding up beds. Statistics on January 16 showed the overall occupancy rate for beds was 105 percent.
What is Hong Kong doing to prepare for a possible outbreak?
Health authorities have reportedly urged members of the public that have yet to receive a vaccination for the flu to come forward and not leave it too late to be hospitalized. Young children, elderly citizens, and patients with chronic conditions should have arrangements made to get vaccinated and observe strict personal and environmental hygiene at all times during this period.
With protection, the number of admissions due to flu could be lowered, making way for more beds in the event wards need to be made available for quarantine and treating infected patients with pneumonia-like symptoms.
According to a representative of a healthcare worker's union, increasing the turnover rate for hospital beds could be among several solutions to tackle the problem of bed occupancy. This will help increase the number of available beds for a possible outbreak.
Patients that have recovered, but are waiting for social services and community arrangements, could be repatriated to their local hospital, freeing up space in acute wards and hospitals that are equipped in dealing with a serious outbreak.
Hong Kong's international airport and other airports in the region have stepped up screening and detection measures, including temperature checkpoints for inbound travelers. Passengers showing symptoms of the disease will be quarantined to prevent the spread of the virus and discharged once cleared.
Hong Kong's Center for Health Protection announcement
On January 16, the Hong Kong Center for Health Protection also announced updated criteria to report suspected cases of the unknown coronavirus. Initially, the criteria were used to identify those who had either fever and respiratory infection or pneumonia and had been in Wuhan within 14 days of falling ill. Under the latest announcement, which still includes the pre-existing criteria, people would be reported if they had those symptoms and had either visited a mainland hospital or had close contact with a patient confirmed to have the virus.
How can a private health insurance plan help you?
Other than remaining vigilant and following recommendations from the health authorities, it is advisable to seek a comprehensive health plan to protect both you and your family. With public hospitals being full and making serious preparations for a potential infection outcome, most people attending public hospitals may not get the standard of services they need during an emergency.
For this reason, private hospitals may offer services and healthcare to help those that are covered get the desired treatment. However, private healthcare in Hong Kong can add up and become expensive. To avoid the out-of-pocket costs, we encourage you to speak to a local health insurance broker like Pacific Prime Hong Kong.
Our twenty years of experience and expert knowledge of the health industry globally allows us to connect clients with advantageous and beneficial health plans. Over the years we have developed close ties with global insurance companies, which allows us to introduce and compare a plethora of individual health insurance plans, and family health insurance plans for locals and expats.
If you are unsure and would like to read more about the benefits of being covered by a tailored health plan, be sure to check our blogs page, reports, and guides.
Contact us today for a free quote!
Jimmy is a content writer who helps simplify insurance for readers interested in international private medical insurance. He is on a mission in Thailand to support locals, expatriates, and businesses by bring the latest news and updates to his Pacific Prime blog articles.

His expert view and wealth of knowledge on insurance can also be found in his blogs for China, Dubai, Hong Kong, and Singapore.