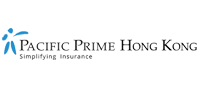 Coronavirus: What to do with the kids when school is closed
The idea of not going to school sounds great to many kids. However, it may be a nightmare if you're struggling to get to work or work from home and supervise at the same time. Summer holidays are already in full swing four months earlier than usual (having started March 7th, 2022) amid COVID-19 in HK. Many families are now left confined to their apartments, trying to avoid crowded places as one of the safety measures against the infection of the coronavirus.
With their little ones having so much time to spare, parents must come up with safe creative activities at home for kids. The same goes for kids learning at home, as they still need things to fill up their free time. In this article, Pacific Prime Hong Kong explores a few ideas to help parents and their children to escape boredom these days.
Dedicated reading time
There are numerous studies that show the importance of reading to children. Being at home is a great time to get more reading in. Set aside 15 to 20 minutes of reading per day to start, and divide them into reading blocks (e.g. 5 minutes three times a day). You can structure the reading blocks in several ways. For example, you can read aloud for the first block, have your child read aloud in the second, and read in silence as a family for the last one.
Don't worry if your child wants to keep reading either, as too much reading is a good thing and being at home gives you the freedom to switch up schedules.
Video games exercise
Exercise and movement are crucial for building a strong immune system that can better fight off any type of disease. Even if time spent outside is minimized during the coronavirus outbreak, that doesn't have to mean your kids can't get their daily dose of cardio! Luckily, many children like video games and fun video exercise games are a sure way to tire your kids indoors.
Movie night
It's time to go through those kids and family-friendly categories on your Netflix account! Watching movies together as a family is a great time for bonding, especially when done as an evening activity. When you feel that watching another Harry Potter movie is getting boring, try to interest your child with documentaries. They'll learn something new, and maybe you will too!
Bake some cookies
Use the opportunity to get busy in the kitchen. What better time to use your oven and make some cupcakes, or other delicious treats? Plus, it will make your whole place smell amazing. You might be surprised to find you have most of the dry ingredients you need for baking already in the cupboard, and won't even need to make a trip to the supermarket to source the ingredients.
Go to the park
While it is advised not to go out unnecessarily, some fresh air every now and then is good for the physical and mental health of everyone – not only children. Make sure to wear masks properly, and choose less popular parks or less busy times. There are also plenty of family-friendly hiking trails around Hong Kong to take your children (and dogs) to.
Games, arts, and crafts
Nothing bolsters creativity like painting jam sessions or other fun-crafty assignments! Painting, coloring, bead weaving, embroidery, origami, puzzles, chess – the list can go on and on! Not only are these games and artsy projects fun and interesting, but they also take quite some time, leaving your child entertained and happy for longer.
Supervise e-learning
It's the 21st century, and adults are no longer the only ones who can learn online. Many schools are sending tasks and homework to their pupils, while others have even launched online classes so that kids don't lose as much of their semester. Even if your school doesn't provide such solutions, keeping your kid's minds occupied with alternative online learning options will only do them good.
A little getaway
If you're a stay-at-home parent, a little getaway might be the best option to both keep your kids safe and entertained at the same time. Whether going to visit family, a hotel resort, or a camping site, your children will be sure to have a great time outside of the apartment!
Keep your family safe with Pacific Prime Hong Kong
We hope that these tips will help you organize a fun time for your children while the schools remain closed in Hong Kong. Remember that there's no better time than now to put you and your family's health first. And one of the best ways to do that is to secure family health insurance in Hong Kong, as it gives you and your loved ones access to quality medical care whenever you need it.
With over 20 years of experience in the insurance industry, Pacific Prime has the knowledge and expertise to help you find the best health insurance plan for your needs and budget. Contact us for a free consultation and plan comparison today.