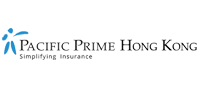 Coronavirus: What to do with the kids when school is closed
While for many kids the idea of not going to school sounds great, however, it may be a nightmare if you're struggling to get to work, or work from home and supervise at the same time. With Hong Kong's government announcing the closure of schools at least until the 2nd of March amid the coronavirus outbreak in Hong Kong, many families are now left confined to their apartments, trying to avoid crowded places as one of the safety measures against the infection of the coronavirus. With kids having so much time to spare, parents must come up with new safe ideas to organize a fun time for their juniors. 
Here, Pacific Prime Hong Kong, a leading international health insurance broker in the Asia Pacific, comes up with a few ideas to help parents and their children to escape boredom these days! 
Video games exercise 
Exercise and movement are crucial for building a strong immune system that can better fight off any type of disease. Therefore, even if time spent outside is definitely minimized during the virus outbreak, that doesn't have to mean your kids can't get their daily dose of cardio! Luckily, children like video games and getting some of the fun video exercise games is a sure way to tire your kids during that home lockdown.   
Movie night 
Time to go through those kids and family-friendly categories on your Netflix account! Watching movies together is great bonding time, especially when done as an evening activity! When you feel that watching another Harry Potter movie is getting boring, try to interest your child with documentaries – they'll learn something new, and maybe you too! 
Bake some cookies
Use the opportunity to keep warm in the kitchen, and actually use an oven, and make some cupcakes, or other deliciousness, which will make the whole apartment smell amazing. You will probably have most of the dry ingredients in the cupboard, and won't need to make any supermarket journeys to source the ingredients, therefore saving your masks stash. 
Go to the park
While it is advised not to go out unnecessarily, some fresh air every now and then is good not only for the physical but also the mental health of everyone, not only children's. Make sure to wear masks properly, and choose less popular parks, or family-friendly trails around Hong Kong to take your children to. 
Games, arts & crafts 
Nothing bolsters creativity as painting jam sessions or other fun-crafty assignments! Painting, coloring, bead weaving, embroidery, origami, puzzles, chess – the list can go on and on! Not only are these games and artsy projects fun and interesting, but they also take quite some time, leaving your child entertained and happy for longer. 
Supervise e-learning 
It's the 21st century, and who said only adults can do their extra courses online? Many schools are sending tasks and homework to their pupils, while others may even launch online classes so that kids don't lose as much of their semester. Even if your school doesn't provide such solutions, keeping your kid's minds occupied with maths or biology will only do them good. 
A little getaway
If you're a stay-at-home parent, a little getaway from Hong Kong during the virus outbreak might be the best option to both keep your kids safe and entertained at the same time. Whether going to visit family, or to a hotel resort, your children will be sure to have a great time outside of the apartment! 
Talk to Pacific Prime about insurance options
We hope that these tips will help you organize a fun time for your children while the schools remain closed in Hong Kong this month. For any questions regarding family health insurance for expats, or other forms of insurance protection, feel free to contact one of our advisors for a free consultation and free plan comparison at any time.