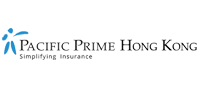 How to reopen your business amidst the COVID-19 pandemic?
Businesses were forced to adapt to remote-working, as COVID-19 proved to be deadlier than anyone thought. While switching to tech tools and digital solutions was effortless for some and challenging for others, most of us didn't realize how much things would change as a result of the pandemic. So much so that reopening of businesses isn't going to be an easy feat.
How to decide if it's worth reopening your business during COVID-19? How to manage your workplace during COVID-19? And how to protect employees from COVID-19? These are only some of the questions that businesses are plagued with during these times. Find out the answers in this Pacific Prime Hong Kong article, as we outline COVID-19 workplace guidelines.
How to decide if it's worth reopening your business during COVID-19
Businesses may be eager to reopen as soon as the government provides them with the green light to do so. Nevertheless, you'll have to figure out if it's even a feasible thing for you to do in the first place. You'll need to get together experts from different areas of your business to help guide you on your strategy.
Cost-factors
Does it make sense from a cost perspective to reopen your business now? It may be a good idea to bring in your finance team to give you insights into what various reopening scenarios will look like. Perhaps remote working has worked brilliantly for you and you want to carry on with that for a while? If not, how will reopening affect your profits in the short and long-term?
Employee concerns
When planning your business reopening strategy, you'll also need a HR perspective with regards to how your employees are feeling. Do they feel safe coming back at the current moment? What can you do to alleviate some of their concerns (more information later on in the article). Regardless of what measures you decide on, HR can help with the transition phase.
Risk assessment
With cost-factors and employee concerns in mind, it's time to get your risk assessment team on board to decide whether it's a good idea to reopen your business. You'll also need insights from your legal department regarding what the latest government guidelines are, how to comply with them, as well as what the consequences of non-compliance are.
How to manage your workplace during COVID-19
As you expect employees to gradually trickle back into the office, many of them will have concerns about health and safety, particularly those who are vulnerable to the virus or those who care for vulnerable individuals. You'll have to remain empathetic in your management of the workplace.
Remote working option and sick leave
Even if you've decided to reopen your business, you should keep remote working as an option and come up with a clear policy on it. These are unprecedented times, which calls for you to remain flexible. Likewise, ensure you have an updated policy on sick leaves, so that employees aren't discouraged from taking it and know when they're able to return to the office.
Transition and contingency plans
Moving everything back to the office overnight can prove disastrous, so it's best to take a gradual approach to your reopening. In the transition phase, you can ask certain teams to come back first. It'll make things manageable and show your workforce that you're cautious. Furthermore, as the situation can escalate at any point, ensure you've got a contingency plan.
Communication efforts
Finally, in order to manage your workplace during COVID-19, you'll have to communicate your plans and new policies to employees. It's important to be detailed and clear about expectations and protocol changes, as this will help you enforce new rules and make employees feel at ease. If needed, don't be hesitant to conduct training sessions on the new procedures.
How to protect employees from COVID-19
Now that your employees are back in the office, how do you ensure they're protected? You may want to consider going above the required guidelines related to physical distancing and hygiene measures, in order to offer employees maximum protection and peace of mind through health and wellbeing benefits.
Staggered working hours and physical distancing
Commuting in packed metros may be a concern for employees and staggered working hours will help them avoid rush hour. Moreover, you should actively encourage physical distancing in the office by spacing out desks, installing plexiglass barriers, etc. Wherever possible, employees should also continue virtual meetings instead of face-to-face ones.
Hygiene measures
Needless to say, hygiene measures need to be top of the agenda. Conduct frequent workplace cleaning, especially shared areas with high contact, such as counters, elevators, visitor rooms, etc. In addition to this, ensure adequate supplies of hand sanitizers, hand soap, face masks/shields, other equipment your employees require, as well as replacing hand towels with paper ones.
Health and wellbeing benefits
If you'd like to go a step further, health and wellbeing benefits are an excellent way to do so. For instance, group health insurance enables employees to access the best healthcare without having to worry about how to pay for it. Other wellbeing benefits like Employee Assistance Programs (EAP) also help with their mental health during these uncertain times.
Get in touch with Pacific Prime Hong Kong for employee benefits solutions
Looking to offer group health insurance or any other employee benefits in Hong Kong? To learn more about this, check out our blog for articles like choosing group health insurance for SMEs, delivering the best corporate health insurance solutions, and more! In addition to giving you tips and advice, we can also help you design and implement employee benefits solutions.
As a health insurance broker and employee benefits specialist, we've worked with thousands of clients of various sizes and industries, tailoring plans to keep firmly to their needs and budgets. Whether it's group health plans, other employee benefits plans, or even business insurance solutions, our knowledgeable consultants are able to help.
Get in touch with our corporate team today!
Suphanida aims to demystify the world of insurance by creating informative and engaging content. As a wordsmith, she spends the majority of her day writing and editing website content, blog posts, in-depth guides, and more.

Outside of work, Suphanida enjoys traveling to new places and immersing herself in different cultures.
Latest posts by Suphanida (see all)