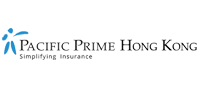 HR support for employee benefits: how can an insurance broker help your business?
If there's one department in your office that can always do with a bit more support, it's your human resources team. The downside for most is that HR are often left to themselves to deal with the many staff-related issues and concerns that arise daily, simply because there's no one else within the company to help them. Alongside dealing with labor law compliance, record keeping, talent acquisition and training, compensation, conflict resolution, and performance management, there's also the matter of employee benefits that HR support for your business.
When it comes to employee benefits, it can seem like an entirely mammoth industry and sector with which many HR advisors can struggle to control in addition to their many other functions. This week, Pacific Prime Hong Kong discusses what having a comprehensive insurance and employee benefits broker can do to provide better HR support, and help your business control its corporate premiums.
The challenging employee benefits industry
There's a super simple fact that perhaps management and directors may sometimes overlook; employee benefits is not something that HR staff specialize in. With payroll and compensation being the true domain of your advisors, employee benefits and corporate health insurance is an additional task that's tacked on to their duties as the department with the most natural fit for such matters. Why? It's because employee benefits have become an absolute necessity for many top businesses looking for attract top talent, and maintain engaged and productive staff.
For HR staff, employee benefits is an important aspect of their compensation and acquisition duties, but one very few have time to really investigate and specialize in. There's just a whole host of day-to-day tasks that need their attention, even considering that better health, dental, and vision insurance is something 88% of job seekers today desire. Health is the most important employee benefit, but it's also just one of near hundreds of different perks that businesses these days are offering staff to create better working environments.
In our experience in talking with corporate clients and their HR teams, we've found a number of common challenges that many face when dealing with their employee benefits. Here's where we think key areas of HR support can be shored up:
Dealing with wide ranging staff inquiries
For companies both big and small, the range of different issues and questions HR face from staff can range from a simple "Which hospitals are covered?" to the more complex "What coverage is offered for delivery complications under our maternity benefits?" In most cases, human resources support extends to either finding the answer for your employees or referring them to the insurer your company holds a policy with. Again, it's because HR doesn't have the time to specialize and become experts in employee benefits.
Add to this staff requests for assistance when it comes to using their benefits or making a claim, and the workload on your department will pile up. While many insurers provide excellent service to members of group health plans and employee benefits, the advice can sometimes be of a general nature; unless you're a significant client, you won't likely have access to a dedicated account manager or specific service person who knows your business and its plan inside and out.
Having an employee benefits broker who specializes in corporate plans and HR support can really relieve some of the pressure and workload of your human resources department. A basic broker may just sell you a plan and leave you to deal with the insurer directly for support, but there are more comprehensive brokers that can take HR functions related to any and all employee benefits matters, and provide assistance to your staff on their behalf.
"… many businesses pay more than they need to for employee benefits."
Reporting plan health to management
As any smart company knows, measuring and reporting on the success or health of any aspect of your business makes good sense; how can you be sure you're getting value for money, and your staff are making good use of benefits, if you don't know how it works? Again, that lack of specific experience and knowledge in the employee benefits sector can make it challenging for HR teams to provide their management with clear advice on a plan's health. Most will rely, for better or worse, on the annual statements and reports of the insurers themselves.
The key issue here is that, even with that insurer-provided information, it can be difficult for HR to make heads or tails of the data they're given. Claims data can often be a large jumble of numbers, statistics, and graphs, that are summed up with some statements from insurers about "Where to?" for the client. Insurers are not villains, however, it's not silly to think that the advice you get from your current provider will likely skew in favor of you keeping their plan and accepting their recommendations.
Getting HR support from an expert broker means empowering them to provide you, their management, with better quality, and unbiased advice regarding the state of your employee benefits plan. Independent intermediaries, in particular, are best positioned to not only provide your HR teams with in-depth opinions on the health of your corporate plan, but also provide extra market analysis to ensure you know how your business' plan is working compared to other products in the industry, and your own competitors.
Controlling costs and better negotiating
Rising premiums in the health insurance and employee benefits market are a simple fact of life. In fact, our report on the inflation of international private medical insurance explains that things like medical tech innovations, unbalanced healthcare resources, increasing compensation for professionals, and overutilization are all key factors for why your business pays more year-on-year for the benefits you provide. Even so, there are still many ways that employee benefits consumers can control the costs of their premiums.
Unfortunately, that lack of knowledge of how insurers and healthcare providers can be used and negotiated with to better curb premium inflation is a main reason for why many businesses pay more than they need to for employee benefits. There's simply very little support for HR for when businesses want to try and get a handle on their corporate insurance costs. Insurers can, and have, relented on premium prices where bigger clients are concerned, but many other businesses may be advised that there is little that can be done in the face of a rising premium.
There's always something that can be done, however. HR teams may not have the experience to know whether a benefit is underutilized, or whether or not self-insurance can be a better coverage solution for certain conditions. A competent employee benefits broker will have the intimate industry knowledge that can find options from your claims data and benchmarking that your insurer or HR department might not.
Recognizing innovative benefits
Your company might not have any desire to become the next Google or Amazon, at least in terms of the types of work benefits and perks offered. However, the employee benefits market has been diversifying rapidly since these stalwarts showed people what future workplaces could look like. Like the explosion of smartphones and devices, some of the more zany and wow-inducing workplace wellness benefits are getting more varied and a lot cheaper. Traditional health insurance benefits still remain the most important for businesses, but what about those who want to offer something different?
Your current insurer might offer some assistance but, for the largely creative and innovative wellness benefits available, HR teams will largely have to rely on their own research to case the market options. Doing it can be done, but it can take a lot of time to find the right mix of yoga classes, gym memberships, or healthy lunch deliveries for the budget you're willing to spend on it. Lumping such a task on HR can be draining for their resources, for what can seem like little return on your investment initially.
Again, HR support for new employee benefits initiatives at your company can be delivered through a broker. One that knows what products are in the market, and which ones will be appropriate for the sort of workplace and culture you're interested in supporting. You don't even need to offer a themed breakout room or ten-minute desk masseuse services to really get the edge, and an experienced employee benefits broker can show you what's efficient and effective.
What has Pacific Prime Hong Kong learned from providing and supporting employee benefits?
Over nearly two decades of operating as an employee benefits specialist, we know that there are a few, simple things we can offer that can make your HR department's life easier:
More time;

Better advice; and

A stronger negotiating position
None of this is rocket science but, in our industry, getting it right for our clients is what makes the Pacific Prime difference so strong. Brokers and intermediaries make up a significant number of the players in the insurance industry, so your business won't be starved for options. However, here are a few insights into what makes our service the first choice for many corporate and business clients wanting to find their HR better support with employee benefits:
1. We offer a complete support service
Whether it's customer inquiries, support for claims, education on benefits; we do it all. Your HR team can leverage our experience and knowledge, as well as our own in-house claims and process units, to relieve the burden of benefits administration. We offer dedicated teams to answer staff questions about the plan your employees use, provide claims processing assistance with direct lines to many major insurers, offer orientations and education seminars to improve the understanding and engagement of staff, and have online portals and apps to make contact easier.
The less time your HR spends dealing with employee benefits related matters means more time focusing on the more important functions of their role.
2. We have a reputation for being experts in employee benefits
As many of our clients can testify to, our extensive understanding of how employee benefits work, and what can be done to better control them, is a huge advantage to the businesses we serve. Our benchmarking and market review processes are unmatched, and we're confident that we can show you things about your corporate benefits plan that many others can't, or won't. The intelligence of the way we work underpins our commitment to ensuring that you and your HR teams are supported with the best knowledge and analysis available.
Using our knowledge and intelligence in this industry can put you and your company in a better position to know how your employee benefits plan is working, and where it can improve.
3. We'll put you in control of your plan
Taking advantage of better insights into your plan is best done through Pacific Prime Hong Kong. Why? Our longstanding relationships with major insurance and benefits partners mean that your business will always be in a strong place to negotiate for changes, amendments, and potential discounts to your premiums. Insurers know and trust us for prioritizing our clients while ensuring that the benefit of insuring you remains attractive to them. Our reputation makes it easier for us to make the improvements to your plan that our analysis can identify.
With us, your HR team will know that renewal times and measuring plan health will always be robust and accurate, and we can offer HR support that better supports your business goals.
Pacific Prime Hong Kong: your corporate solutions specialist
As a leading employee benefits specialist, we also do a lot more than just HR support for corporate health insurance. We offer a wide range of corporate solutions that can include products such as risk-related business insurance coverage. Group health insurance, or employee benefits, is our specialty. 
Want to know more? Check out our free corporate flyer for more information on the process and services we offer those looking for a better employee benefits solution. If you're feeling ready, speak to one of our expert consultants to arrange a meeting, where we'll show you why many businesses around Asia and the world prefer the Pacific Prime difference.
Contact our corporate team today!