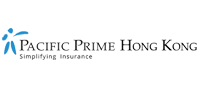 How to adopt technology in the workplace
The Hong Kong government launched the 'Distance Business Program' amidst the COVID-19 pandemic to help businesses adopt technological solutions. The program has made one thing clear: the importance of technology to help businesses in the SAR stay operational during these difficult times.
But all organizations can benefit from technology, not just those who have been affected by the pandemic. In this Pacific Prime Hong Kong article, we'll focus on what technology in the workplace can look like and what the benefits of implementing new technology in an organization are, as well as give you a technology adoption strategy.
Technology in the workplace
Technology in the workplace encompasses a wide variety of tools. From communication to collaboration tools and beyond, it's hard to imagine a modern workplace that doesn't tap into the potential of technology. With that said, technology is evolving at such a rapid pace that many organizations find it hard to keep up. Here are some examples of technology in the workplace:
Cloud computing: This involves accessing and storing documents over the internet.
Group messaging systems: This involves an internal communication platform that enables real-time communication for both group and one-to-one communication.
Smart virtual assistants: This involves technologies with interactive voice and other artificial intelligence (AI) capabilities to help employees stay organized and productive.
HR software: This involves digital solutions for managing and optimizing HR tasks and the overall HR goals of an organization.
Telemedicine technology: This involves apps to connect employees to doctors as part of their employee benefits, giving them access to medical advice without in-person visits.
Note: Technology is also transforming the insurance sector with the rise of the insurtechs. Read more about this phenomenon in our 2019-2020 State of Health Insurance Report.
Benefits of technology in the workplace
The aim of technology in the workplace is to help employees work efficiently, which will lower costs. Embracing technology can enhance collaboration and productivity, as well as connect and align the entire organization. What's more, utilizing data can help business leaders make better, more strategic decisions. 
An organization that puts technology first also has the potential to boost the employee experience through greater personalization and convenience, for instance. This will help the organization earn a reputation as being the employer of choice, enabling them to attract and retain the most talented employees.
4-step technology adoption strategy for the workplace
Are you thinking of adopting technology in the workplace? There can be many barriers to adoption, such as having too many competing priorities and facing a lack of resources, as well as the inability to make the business case for the technological solution. Given these common barriers, here is a 4-step strategy to keep in mind.
1. Be clear about employee priority and pain points
Before you think about adopting technological solutions, it helps to be clear about what your employee priorities and pain points are, as this will help you stay focused on the goal at hand. For instance, perhaps your HR teams are spending too much time on tasks that could easily be automated. To find out, you can seek feedback from employees.
2. Shortlist technological solutions
Next, you can shortlist technological solutions. In the aforementioned example, HR software may be the answer. Consider if you need to develop a bespoke solution or utilize an existing one, as well as what vendor you'll opt for. This will require you to understand the features you need and how these features will add value.
3. Determine the costs of the technology
A key step is to figure out the full costs of the technology. Don't just factor in the cost of purchasing and implementing the HR software, but also the costs of training employees and implementing cybersecurity measures. The latter is particularly important given the proliferation of data and privacy regulations.
4. Build a successful business case
In order to get the green light from management, you'll need to build a business case. Consider the specific needs of the organization and how the HR software fits into the overall strategy. Using the costs and benefits, you can also make your case by calculating the return on investment (ROI).
Some benefits of HR software include:
Automating routine and recurring tasks
Reaching out to larger candidate pools
Easily administration of employee benefit plans, including offering personalization and convenience
Decreased use of paper and lowering of environmental impact
Leveraging data like attendance to implement better policies
And more
Pacific Prime Hong Kong can help you get started with adopting technology in the workplace
If you'd like to learn more about adopting technology in the workplace, our inaugural Global Employee Benefits Trends Report 2020 is a fantastic resource. It's filled with interesting statistics and illustrative charts, as well as case studies about the benefits of technology – with a particular focus on HR technology and Telemedicine technology.
As a health insurance broker and employee benefits specialist, Pacific Prime Hong Kong can also update you on the upcoming global employee benefits in 2021, as well as help you design and implement tailored employee benefits solutions. Needless to say, technology remains at the core of our approach, and we're fully compliant with data privacy regulations.
Contact our corporate team to get started today!
Suphanida aims to demystify the world of insurance by creating informative and engaging content. As a wordsmith, she spends the majority of her day writing and editing website content, blog posts, in-depth guides, and more.

Outside of work, Suphanida enjoys traveling to new places and immersing herself in different cultures.
Latest posts by Suphanida (see all)