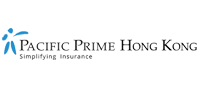 New guide on private and international school insurance published!
Pacific Prime Hong Kong's School Insurance Guide 2018-2019 is an essential read for school administrators and HR teams looking to safeguard their educational institutions against potential risks.
Due to their unique business nature, schools are more prone to a vast array of risks that may imperil their reputation, financial health, and even operations. These risks range from natural disasters, campus and student safety issues, allegations against teachers and other staff, to theft or damage to expensive teaching equipment, and other unforeseeable incidents. It is therefore in the best interest of schools to obtain adequate insurance coverage ahead of time. However, reading obscure jargon and lengthy policy terms is already a daunting and tiring task to most people, let alone structuring and comparing them.
In light of this, our team of experts at Pacific Prime Hong Kong has recently curated an easy-to-digest school insurance guide which sheds light on different aspects of the subject. This latest guide provides an exhaustive lowdown on the essential and recommended insurance benefit options for private and international schools, and walks you through how to secure school insurance with a broker. Get your free copy today to unlock a wealth of information on:
What exactly is school insurance?

How do I identify risks faced by schools?

What are the most essential insurance solutions for schools?

What additional insurance solutions should schools consider?

How does one secure school insurance through a broker?

What support services does Pacific Prime offer to schools?
The definition of school insurance
School insurance is a collective term that covers the various types of insurance plans designed to safeguard schools, as well as their students, administrators, faculty, volunteers, facilities, and other key stakeholders, against potential losses and risks.
To cater to the increasingly diverse range of risks, insurers usually allow schools to structure their own plans in order to meet their specific requirements. Since solutions are tailor-made and flexible, school administrators should fully understand the scopes of coverage in different insurance plans to make the most informed decision.
Essential insurance solutions
Having said that, there are some primary, essential insurance needs that different private and international schools share.
Property insurance
We've put this on the top of our list because it protects the school's buildings and contents within them, which are arguably the most expensive and vulnerable assets of schools. As you are likely aware, unlike the other risks listed below, severe property damage (e.g. fire) can paralyze the operations of an entire school and drag down even the healthiest of balance sheets.
Although the exact details vary from plan to plan, property insurance generally covers damages/losses caused by fire, explosions, storms, floods, theft, accidental damage, vandalism, etc.
Public liability insurance
This type of insurance protects the Board of Management against legal liabilities arising from accidental bodily injury to third parties (other than employees) and damage or even destruction to their property (e.g. visitors' vehicles). However, bear in mind that this form of insurance usually comes with some exclusions such as liability to students, and liability arising out of school premises.
Business interruption insurance
In the unfortunate event of a fire, business interruption insurance can compensate for the extra rent costs of alternative space while reconstruction is underway. Basically, this type of insurance covers the financial loss caused by unforeseen events that interrupt the school's daily operations.
Other kinds of insurance solutions vital for school operations include worker's compensation and employer's liability insurance, professional indemnity, directors & officers' liability insurance, and cyber insurance, which are discussed in great detail in the full version of our School Insurance Guide 2018 – 2019.
Recommended insurance solutions
Below is a list of additional insurance benefits that schools may require depending on their needs.
Money insurance
The large sum of money schools have to handle makes it a potential target for burglary and theft. Money coverage ensures that your school is protected against damage to, or loss of, money while it is in transit (e.g. when it's being carried by employees), and within your premises (e.g. money stored in a safe).
Machinery breakdown insurance
This sort of insurance covers your educational institution against repair costs due to the breakdown of nearly any type of machinery/equipment.
Crime insurance
This sort of insurance protects schools against employee dishonesty, theft, fraud, and other crimes.
Group travel insurance
Group travel insurance covers unexpected medical emergencies and other travel-related mishaps during school trips abroad.
Group personal accident insurance
Group personal accident coverage protects staff, administrators, voluntary helpers on school business, and students in the event of accidental injury and deliberate assault.
Kidnap & ransom insurance
Kidnapping is typically targeted at students of private and international schools because their parents are, in most cases, High Net Worth individuals (or at least perceived to be so). Kidnap & ransom plans cover costs associated with kidnapping, hijacking, and usually wrongful detainment.
Erection/Construction insurance
This form of insurance covers lost or damaged property during construction and contract work, as well as third-party liability for accidental bodily injury or property damage.
Four key stages to securing school insurance through a broker
An independent brokerage, like Pacific Prime Hong Kong, can take advantage of their in-depth knowledge of different insurance products to help you identify your best options. There are four key steps involved in securing school insurance through a broker:
1. Initial needs assessment and analysis
Your broker will assess and analyze your school's insurance needs via an onsite visit and school tour, during which they will ask you questions about your school, as well as its facilities, staff, environment, assets, operations, activities, and more.
2. Plan consideration
Once they have identified your needs, namely your key assets, liabilities, and exposures, they will then move on to narrowing down a list of the best providers and plans for your consideration.
3. Plan review
After you have narrowed down a list of your preferred insurer(s), the broker will rigorously benchmark the right insurance providers for you in order to deliver the best value and solutions. They will also review with you the proposals of the insurers.
4. Plan implementation
Some less established brokers will disappear after they have received their commission; while a more sizeable, responsible broker will make sure that the details are implemented as per the policy terms, such as commencing coverage in a timely manner, and delivering an effective communication strategy to educate all relevant parties.
Some more reputable insurers may even offer value-added services
that streamline the plan implementation process; for instance, contract assistance or service team introductions.
Contact Pacific Prime to get your questions answered
As an insurance broker with almost two decades of experience and nine regional offices, Pacific Prime Hong Kong is a veteran expert in designing, selecting, implementing, and managing insurance solutions for private and international school clients across the globe. Contact us today for answers to any insurance-related questions, and a free quote or plan comparison! Download the full, complementary version of our School Insurance Guide 2018-2019 to enjoy a wealth of insurance knowledge now.