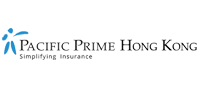 Delivering the best corporate health insurance solutions in Hong Kong
Corporate health insurance and employee benefits are a common feature of today's modern workplaces. Companies know that to attract the best talent to their business, they need to offer packages that are competitive in their market. While there are many benefits that can be added to a salary offer to make it more attractive, corporate health insurance is one of the most familiar and most popular additions that both companies and job seekers know; but how can you be sure that you're offering something competitive, or that you're getting the best employee benefits deal?
At Pacific Prime Hong Kong, we have a new corporate flyer that outlines why using a specialized insurance broker like us can give you the edge in the market.
Who is Pacific Prime Hong Kong?
We're an award-winning health insurance intermediary that specializes in medical insurance and employee benefits solutions. With over 17 years experience, Pacific Prime has helped over 500,000 people and 3,000 companies find the right insurance solutions for their situation. Group insurance is a particular specialty area, with dedicated teams and contact points available to make it easier for clients to focus on their business while we take care of their insurance matters.
While we specialize in group health insurance, we also offer a range of other solutions to corporate clients that can include:
Business-related insurance –

professional liability, property & casualty, business interruption, etc.

Tailored employee wellness programs –

ergonomic office support, vaccinations, health specialist visits, etc.

Vehicle insurance –

company fleet, or private car

Multijurisdictional support –

A centralized solution for international companies with multiple global offices
With us, you can be sure that your best interests are our priority. We're a broker that works with and for you, not the insurers. We pride ourselves on exceptional service and a unique approach to supporting business clients. This is the reason why we have founded strong, lasting relationships with so many businesses in the region.
What difference does Pacific Prime Hong Kong offer?
As outlined in our corporate flyer, the Pacific Prime advantage is our integrity in action, and our trusted reputation as a beneficial partner across the industry. We work with many of the top insurers in Hong Kong, including those offering corporate health insurance plans, and have done so for many years. These long-standing partnerships mean that you can leverage our good name to ensure that you're getting the best offers, from the best insurers.
The factors that set us apart from other brokers is in our hands-on, personal approach; we're not just here to sell you insurance, we're here to make your insurance simple to manage. Regardless of whether you're purchasing a new group health insurance plan, juggling a renewal process, or looking to switch to a better solution, we have three distinct advantages that can put you ahead of others in your industry:
We offer improved cost controls that make your position clear to insurers, so we can more quickly and efficiently deliver the best solution to you on time;

Our offices are full of experienced and knowledgeable staff who know this market better than many others, and our diverse teams speak a range of languages to ensure that you get the best communication possible;

You get a whole service with Pacific Prime; we become the first point of contact for all your group insurance matters to free your HR teams up to focus on more important priorities, and our committed staff stay with you, even if you change insurers.
Our unparalleled service is matched by a robust service model that ensures our approach to client servicing is supported by an efficient, effective framework to deliver solid solutions – every time.
Going the extra step with our broker framework
Pacific Prime Hong Kong, along with its global partners in locations around the world, operate under a unique broker framework. This has been designed to place you, the client, at the centre of all of our decision making. Through it, we conduct thorough research, commit to useful and timely communication, use an evidence-based approach to reach conclusions, and support our solid preparation with exceptional after-sales involvement.
Our broker framework model features three unique elements:
Consulting

Policy broking

Plan administration
These elements work holistically together to ensure you always get our full support and advice on insurance matters. As such, our clients can expect a premium broking and policy support service that includes some of the following:
Analysis of market competitiveness

Employee claims and benefits assistance

Management reporting

Members orientations

Renewal processing

Plan design and cost control assistance

Annual benchmarking

Invoicing and account reconciliation
For all the information you could need to know about what makes Pacific Prime Hong Kong the leading broker for corporate health insurance and more, download the corporate flyer from our guides page or visit our global corporate site to learn more.
To get a free quote or start discussions about how to take advantage of Pacific Prime Hong Kong's superior brokering services, contact our team today!
Latest posts by Luther Putu
(see all)