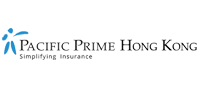 Education System in Hong Kong: Tips to picking the right school for your child
Living abroad in Hong Kong can be a wonderful experience for children. But it can also be a tough one if their school isn't a good fit. Whether it's facing a different educational system or adapting to a new learning culture, there's a multitude of things expat children might struggle with. So, without further ado, this Pacific Prime Hong Kong article gives you a step-by-step guide to choosing the right school for your child in the SAR.
1. Be clear on what your priorities are and what your child needs
There are no one-size-fits-all tips for choosing the best school in Hong Kong for your child. It really depends on the type of expat you are, the country you're from, the age and interests of your child, and so much more. But before we delve into the Hong Kong education system, it's best to consider the following:
Are you permanently based in Hong Kong and do you see your family living in the city-state long term? If so, you may want your child to integrate as much as possible. On the other hand, if you plan on relocating back home or to another country, then it's best to pick a school that's most aligned with your goals.
For those of you from a non-English speaking country, is it important that your child enrolls in a school that teaches in that language? There may or may not be options for you, depending on the language. Conversely, it's much easier to find schools in Hong Kong with English as the main language of instruction.
How old is your child and what are their interests? While younger children can easily adapt to any school in Hong Kong, older children will require schools that are compatible with their previous education. What's more, if your child has a strong interest in extracurricular activities, you'll have to look for schools that cater to this.
Is your child between the ages of 3-6? If so, perhaps you may want to consider enrolling your child in a quality kindergarten in Hong Kong.
Further reading: For a good school guide, check out our Preschool and kindergarten in Hong Kong: 5 tips to find the best one for your kids article.
2. Understand the ins and outs of the educational systems in Hong Kong
The standard of education in Hong Kong is generally high and all schools are registered with the Education Bureau. That being said, there are actually 3 types of educational systems in the city-state: public, private independent, and international schools. Deciding on an educational system is one of the biggest factors to consider when choosing a school for your child.
Public schools in Hong Kong
Public schools are free to attend for all children and comprise the majority of schools in Hong Kong. They follow the internationally-recognized Hong Kong Diploma of Secondary Education (HKDSE), allowing students to enter top universities in Hong Kong and overseas.
While local schools in Hong Kong are very academically rigorous, they are also notorious for their high-pressure environment and strict approach to educational matters. There is also little focus on emotional development or creative-based learning.
Moreover, the main language of instruction is Chinese. Even though many public schools have international programs to help non-Chinese speaking students acclimatize, it's not a viable option for expats who prefer a more international environment for their children.
Private independent schools in Hong Kong
Hong Kong is also home to fees-charging private independent schools that each set their own curriculum. For example, Po Leung Kuk Choi Kai Yau School is a Chinese-English bilingual school following the International Baccalaureate (IB) program.
When comparing local schools vs international schools, the fees tend to be lower than their international counterparts. However, it's worth noting that places can be limited for expat children. Government rules state that at least 70% of the students must be Hong Kong Permanent Residents.
Given this, expat children who don't hold a valid Hong Kong ID card may not be able to enroll and have to go to international schools instead. Nevertheless, even if they are able to, the quota at private independent schools means that the student body will be less culturally diverse.
International schools in Hong Kong
There are plenty of international schools in Hong Kong, providing a truly global approach to education. But they don't provide as much scope for integration into the local culture. What's more, tuition fees, especially for the best international schools in Hong Kong, can be steep.
As a guide, Li Po Chun United World College costs HKD $396,000 for tuition and boarding. Fortunately, there are international schools of varying affordability. Likewise, the schools are also diverse in what they offer. Here are some things to consider when wondering how to choose a school for your child:
Curriculum
What curriculum does the school follow? For example, Harrow International School is one of many schools that follows the British curriculum.
Otherwise, you could opt for a school with links to your home country. For example, Singapore International School has support from Singapore's Ministry of Education.
Language of instruction
While the majority of schools have English as their main language of instruction, some also have programs taught entirely or partially in another language.
For example, the Lycee Francais International has a French stream and the German Swiss International School has a German stream.
Year of establishment and school reviews online
More established schools give you more peace of mind than newer ones, as you can look at their track record.
Since these schools are a popular option with expats, you can also read the reviews of the various international schools in Hong Kong and what they can offer your child.
3. Shortlist a few schools, start the admissions process, and prepare for your move
Once you've looked at the pros and cons of Hong Kong's education system and decided on an appropriate choice, it's time to research the school and make a shortlist. You should then contact the admission departments to get an idea of the availability, admissions requirement, and application process, as well as the possibility of arranging school tours.
Next, you'll have to look into potential areas to live in. Unlike many other countries, where choosing a school depends on the district you live in, you don't typically have to scramble to find the district with the best schools in Hong Kong. Where you live isn't a deciding factor, but mainly a matter of preference.
Even though commuting is easy and doable in the city-state, a shorter commute is always preferable – especially if you have younger children and are considering how to choose an elementary school for your child.
It's advisable to look at areas that are convenient for both your child going to school and you going to work. It might also be worth doing a trial commute during the morning rush hour before you finalize a place.
Further reading: An expat's guide to the best places to live in Hong Kong
Get in touch with Pacific Prime Hong Kong
In addition to your child's education, another thing to consider as you prepare for your move to Hong Kong is healthcare matters. You don't want to compromise on health – especially when it comes to your child's health, so make sure you understand how the healthcare system works and how to access healthcare services. As the cost of healthcare is notoriously high, it might be worth securing a private health insurance plan to avoid out-of-pocket payments.
Looking for health insurance? Pacific Prime Hong Kong is an award-winning broker, working with a range of insurers to provide health insurance for expats in Hong Kong and the rest of the world. From individual health insurance to family health insurance and beyond, our knowledgeable advisors take your needs and budgets into concern.
Get in touch with us today for plan options and unbiased insurance advice.
Latest posts by Suphanida Thakral
(see all)