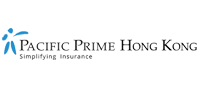 4 benefits of going on a staycation this year
It's fair to say that 2020 is not a year for international travel. But worry not, you can have just as much fun with a staycation. Whether it's going to Lantau Island to enjoy a magical weekend at Disneyland, visiting the Sai Kung peninsula for its well-known beaches and scenic walking trails, or even just spending time in one of the city's fancy hotels, Hong Kongers will find plenty of great staycation deals. So, in this Pacific Prime Hong Kong article, we'll give you four staycation benefits to think over.
1. Avoid worrying about COVID-19 related travel requirements or quarantine.
Hong Kong citizens are lucky that visas aren't usually an obstacle to traveling abroad as the city-state ranked 19 out of 109 in the Henley Passport Index 2020. However, due to COVID-19, countries all over the world have imposed travel restrictions or quarantine of some sort on arrivals from Hong Kong.
In addition to this, once you get back to Hong Kong you'll also be faced with a two-week mandatory quarantine. Therefore, for a couple of days break, be prepared to spare a lot more days. If you don't get much time off and/or would rather not be stuck in isolation, it might be best to postpone international travel for now.
Not to mention that going abroad is also unnecessarily exposing yourself to the virus. Hong Kong has the COVID-19 situation relatively under control compared to many other countries, so why go abroad when you can just enjoy what the city-state has to offer? Check out one of Hong Kong's many staycation packages.
2. Lower your carbon footprint by not flying.
The number of people flying has been on the rise. In 2016, the International Civil Aviation Organization (ICAO) estimated that there were 3.8 billion air passengers. By 2035, in just under two decades, the number is predicted to reach 7.2 billion. And this will have an impact on the environment.
While many experts say that the aviation industry only contributes around 2% of global CO2 emissions, Stefan Gossling, a Sweden-based professor and co-editor of a book about climate change and aviation, said in a DW article, "that's only half the truth" and that "the sector makes a contribution to global warming that is at least twice the effect of CO2 alone".
Curious about how much your individual contribution is? This flight carbon footprint calculator breaks it down for you and also gives you offsetting options. By choosing a staycation instead of flying this year, you can use this opportunity to significantly lower your carbon footprint and give the environment a much-needed break.
3. Support the local economy.
The six-months protests in Hong Kong last year have had a negative impact on the city-state's tourism industry. In 2018, Hong Kong welcomed 30 million tourists and was one of the world's most visited cities. But the protests that swept the city have caused a sharp decline in tourism arrivals. Visitor numbers fell by almost 40% in 2019.
Given the ban on foreign arrivals due to COVID-19, as well as the recession arising in the aftermath of the pandemic, Hong Kong's tourism industry has been hit hard. In fact, Dane Cheng Ting-yat, executive director of the Hong Kong Tourism Board, said in a SCMP article: "It will be a bigger hit than Sars. The existing decline is unimaginable."
Opting for a staycation and finding things to do at home can help give Hong Kong's tourism industry a boost. One tour company, Hello! Hong Kong, has already begun designing tours going deeper into the city's history aimed specifically at Hong Kongers. Staycation benefits not only you, but also your local economy.
4. Don't waste time or energy traveling far – gain a fresh perspective on your own city instead.
If you can only afford to take a few days off, maximize your time by opting for a staycation. You'll also get to avoid the most stressful aspects of traveling like packing for a long trip, doing a ton of research beforehand, dealing with airport security, spending time traveling to your destination, or even suffering from jet lag.
One often overlooks one's own backyard so you might be surprised by what you uncover by holidaying right here in Hong Kong. There are so many trendy and hip neighborhoods you could wander around and get lost in – have you visited them all? What about museums, parks, markets, cafés, etc?
Going on a staycation allows you to explore the city from a tourist's perspective. You may already know an area really well – that may be part of your morning commute to work. But seeing it during rush hour and seeing it while sipping coffee from a hotel are two very different experiences.
Get in touch with Pacific Prime Hong Kong
While opting for staycation means you will not need to bother with travel insurance, you may still want to consider having a valid private health insurance plan in Hong Kong if you don't already have one. After all, going out does make you more vulnerable, and knowing you'll have access to the best healthcare can help bring you peace of mind.
Whatever you're looking for – individual health insurance, family health insurance, or beyond, Pacific Prime Hong Kong will be able to help. As a brokerage, we've been dealing with insurers to help our customers find the best plan to suit their needs for over two decades now. Rest assured, we can help you too. Contact us today for a no-obligation quote.
Suphanida aims to demystify the world of insurance by creating informative and engaging content. As a wordsmith, she spends the majority of her day writing and editing website content, blog posts, in-depth guides, and more.

Outside of work, Suphanida enjoys traveling to new places and immersing herself in different cultures.
Latest posts by Suphanida (see all)