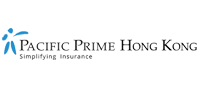 An Expat's Guide to the Best Places to Live in Hong Kong
Moving to another country is never an easy task, especially for expats/foreigners. The first thing to ponder over will always be where to live. But without knowing the exact details, deciding where to live can be a daunting experience.
For expats planning to move to the Asia-Pacific region, Hong Kong is considered one of the top choices, offering a multicultural environment, strong healthcare, and diverse living options despite its high population density. Explore ideal expat areas for a smoother, more exciting move.
With that said, this article by Pacific Prime Hong Kong looks at some of the best places to live in Hong Kong, most notably Wan Chai district, Victoria Peak, the Mid-Levels, West Kowloon, Kowloon Tong, and others, while providing good insight into what to expect and more.
Where Do Foreigners Live in Hong Kong?
Generally, foreigners with families look for homes on the southern part of Hong Kong Island. While foreigners living alone or as a couple tend to seek places around the Mid-Levels area.
For affluent expats who enjoy luxurious dwellings, Victoria Peak offers a range of apartments and penthouse suites to choose from. Regardless of needs and budget, there is a choice for all foreigners in Hong Kong, and the following recommendations provide more detail to help make a decision.
Wan Chai District
Wan Chai is one of the districts to be considered. It was once a fishing village that has now become a vibrant, dynamic district in Hong Kong. Appealing to both young expats seeking excitement and families, with diverse dining, shopping, and hotel options, such as the Baumhaus, Morrison Hill Swimming Pool, Lee Tung Avenue, and so much more.
The district is also home to Ruttonjee Hospital, a public healthcare center, that provides accident and emergency services and other specialty treatments such as palliative care, surgery, and respiratory medicine. Along with local and international schools, expats have access to many outstanding facilities to raise a young family and ensure their educational needs are met.
With regards to places to live, expats can enjoy a wide range of properties that are available for lease and sale, ranging from luxurious apartments and penthouse suites to excellent serviced apartments. However, you may have to dig deep into your pockets as the rates are on the premium side.
According to squarefoot, the cost of renting an apartment ranges from HKD $25,000 to HKD $95,000 per month, which may be quite steep for most people. The size of the living quarters can also be on the smaller side, which could make spacious living a distant dream. For expats that can afford the costly rent, looking towards Victoria Peak may offer greater choices for space and luxury.
Victoria Peak
Victoria Peak, the highest point in Hong Kong, offers stunning island views just 10.2km from Wan Chai. It's a prime choice for prosperous expats, retirees seeking tranquility with upscale housing and amenities.
According to squarefoot, properties in this lavish part of the island typically have an asking price of at least HKD $50,000,000 (approximately USD $6,400,000).
For expats who may not want to spend as much but prefer to be a step or two away from the busy districts, opting for the Mid-Levels may be more preferable.
The Mid-Levels
The Mid-Levels is situated between Wan Chai and The Peak and is still within reachable distance to the central financial hub of Hong Kong. Ideal for young expats or couples seeking space near Admiralty and Central Moreover, it has reputable colleges and schools
Additionally, the Mid-Levels is a favorite among expats in Hong Kong, due to the area being within walking distance of excellent transport links, including the MTR and Airport Express.
According to Mover DB, the price for a one-bedroom, one-bathroom apartment starts from HKD $13,800 per month around the center. Prices will vary depending on size, the number of rooms and bathrooms chosen, and the location.
West Kowloon and Kowloon Tong
The Wan Chai district, Mid-Levels, and Victoria Peak are all appealing for expats, and for the very good reasons mentioned. But besides these areas on the main Hong Kong island, there are also a number of other locations worth looking into for expats moving to Hong Kong. Of these locations, the suburbs of West Kowloon and Kowloon Tong are worth noting.
Although they are quite inconvenient owing to their distance from the main island, the Kowloon peninsula has experienced a steady influx of expats in recent years. Many amenities and improvements to the infrastructure, such as the MTR and shopping centers make the standard of living for both West Kowloon and Kowloon Tong better.
The construction of modern housing complexes in West Kowloon also adds further appeal for expats looking for new developments to move into. International schools in Kowloon Tong also mean expat families will have access to education that their children will find more suitable to their needs.
Other Neighborhoods and Locations to Consider in Hong Kong
Here is a summary of the other great locations in Hong Kong worth considering:
Repulse Bay – Access to scenic beaches, restaurants, public and private hospitals, international schools, restaurants, local food stores, as well as fresh seafood markets.
Happy Valley – As the name suggests, Happy Valley is a favorite among expats. There are a number of classic low-rise apartments, modern complexes, and serviced apartments available for rent.
North Point – This might not be an option for most expats but for those looking for budget accommodation, North Point may be your answer. On top of affordable pricing for accommodation, the area offers expats a true experience of what local life is like in Hong Kong.
Need More Information for Moving Over to Hong Kong?
For over 20 years, Pacific Prime's presence in Hong Kong as an intermediary firm has helped countless expats as well as businesses find their footing by providing impartial advice on areas such as health insurance, healthcare coverage, benefits, as well as providing a range of vetted expat health insurance plans to compare.
Contact us today for more related to moving to Hong Kong and get impartial advice from our experts as well as tips on finding the best places to live. Please also consult our complete guide to moving abroad as an expat for tips on how to make your move smooth and easy.
Latest posts by Martin Lee
(see all)