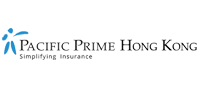 Preschool and kindergarten in Hong Kong: 5 tips to find the best one for your kids
For decades, Hong Kong has been providing some of the best pre-primary education in the APAC region and offering expat parents with many preschool options to choose from for their kids to attend. In most cases, the decision is made by expat parents to place their kids in a preschool establishment or kindergarten as their attendance helps to promote physical, intellectual, and social development, as well as build self-esteem and understanding of the world around them.
If you are one of those expat parents, who have had a similar upbringing and agree with the benefits above, then continue reading as this article by Pacific Prime Hong Kong provides 5 tips to help you find the best preschool or kindergarten for your kids.
Tip 1: Search for quality kindergartens in Hong Kong
Not sure where to start? Searching for a suitable kindergarten in Hong Kong can be quite an overwhelming experience at first. There are, of course, many to choose from and other options like care centers for kids. But finding the right kindergarten is much easier if you look for the following qualities:
Operates in a safe and hygienic location, and follows stringent safety protocols to protect kids and their well-being.
Offers a stimulating learning environment for kids between the ages of 3-6.
Includes learning through sensory stimulation, play, and actively doing.
Employs professionally trained teachers and helpers, ideally those with a foreign background or local teachers that are qualified from abroad.
Focuses on achieving holistic development of kids including positive learning attitudes and good character building.
These qualities alone represent the core of what an excellent kindergarten in Hong Kong should offer. You can use these qualities to help benchmark the different preschool establishments around Hong Kong.
Tip 2: Review the curriculum of each kindergarten
Finding out or being told that a kindergarten offers some if not all of the qualities mentioned above is only the tip of the iceberg. This is because as an expat parent, you will want to ensure that the curriculum adopted offers exactly what you want for your kids.
Ask yourself these questions:
Do you want your kids to get their hands messy and experience things as they happen?
Which standard of English do you prefer, British or American?
Would you prefer a standard, rigorous approach to learning or one that includes flexibility and changes as your kid progresses?
These are some of the questions to ask yourself when comparing different kindergartens. It is better to speak to the administration of each kindergarten to get more advice on the pros and cons (if any) and learn about the philosophy behind their approach to teaching.
See the Education Bureau's curriculum guide for a breakdown of what to expect at preschool establishments like kindergartens.
Tip 3: Make scheduled visits to the kindergartens
If you have a few kindergartens in mind already, the next step is to make scheduled visits to those kindergartens. By contacting them well in advance and arranging a visit, the team of administrators and/or teachers may be able to give you a tour of the kindergarten and provide insights into their curriculum. They may even tell you when their next open day is so that you can visit, along with other parents, and have all your questions and queries answered.
Look for details, ask questions, and take notes
For expat parents that are able to schedule a visit, use this opportunity to look at the finer details, show the kindergarten you are interested by asking relevant questions, and take note of the things that you would like to raise with the kindergarten.
Take the kids along for them to see for themselves
It is also good to take your kids along so that they can see and experience for themselves. You can also be around to see and review their reaction, but also and gain firsthand experience of how kindergartens perform and treat kids.
Tip 4: Choose kindergartens with enthusiastic and inspired teachers
When looking for a kindergarten, it is good to go for one with teachers that are enthusiastic and inspiring to be with. To easily find out who they are, you should pay particular attention to their attitude, personality, and mindset. Have a conversation and pick up on their responses and attention. This will be a good, initial indication of their capabilities. Try and form positive, close relationships with teachers so that they can earn your trust and respect.
As your kids will be spending most of their time learning and being guided by their kindergarten teachers, you will want to make sure that they are placed in a positive and fun environment to help promote their learning and development.
Tip 5: Talk to parents of other kids at the kindergartens you visit
Since you are already visiting around different kindergartens, why not ask some of the parents there what they think of the style, curriculum, environment, and so forth. Doing so will help give you a balanced perspective of the kindergarten.
Other parents there will surely be more than happy to offer and share their support, advice, and opinion. Just try not to be awkward and approach them at sensible times, and who knows, you might strike up a new friendship during your time in Hong Kong.
Final words from Pacific Prime Hong Kong
As mentioned at the beginning, Hong Kong is well-known for its pre-school education and can cater to the needs of expats and their kids. By following the above tips, you will be making a great start to choosing the best kindergarten for your kid.
Here are some of the best preschools and kindergartens in Hong Kong:
For older kids, you will probably be looking for a higher education system in Hong Kong. If so, you can find out more in this article for tips to picking the right school in Hong Kong.
Pacific Prime Hong Kong also has a guide to raising multicultural kids in Hong Kong for expat parents that fall into this bracket. The information provided offers several suggestions to help make life settling in Hong Kong that much easier for families that have moved from abroad.
If you are planning to move to Hong Kong from abroad, then checking out our complete guide to moving abroad as an expat will give you key insights into what to expect, prepare, and know as you make plans for a new chapter with the kids.
What can Pacific Prime Hong Kong do for you?
Pacific Prime Hong Kong is renowned for giving families the support and impartial advice needed to choose between the plethora of health insurance plans that many established insurance companies offer.
For expat families in need of a comprehensive family health insurance plan in Hong Kong, feel free to contact us today for insurance advice, a no-obligation quote, and/or a free plan comparison!
Jimmy is a content writer who helps simplify insurance for readers interested in international private medical insurance. He is on a mission in Thailand to support locals, expatriates, and businesses by bring the latest news and updates to his Pacific Prime blog articles.

His expert view and wealth of knowledge on insurance can also be found in his blogs for China, Dubai, Hong Kong, and Singapore.