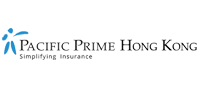 Your guide to raising multicultural kids in Hong Kong
As a parent, your goal is to raise your child to be well-rounded, accepting, and, above all, happy. What it takes to get there, however, is different for everyone. Whether you've moved to Hong Kong with your family or are planning on starting one here, Hong Kong is an ideal setting for multicultural parenting, which is essentially when parents raise children with the world in mind. In this Pacific Prime Hong Kong article, we take a closer look at multicultural kids and how you can raise them.
What is a multicultural kid?
If you and your partner, or you and your partner's parents, are from a different race or culture, then your child is considered multicultural. For example, you may be Caucasian and your spouse may be Asian. Multicultural kids can also have parents from a country that's different from where they're growing up. Lastly, a multicultural child can also simply be one who wants to learn more about the world.
How to raise multicultural kids
Multicultural families have the unique opportunity to teach children about compassion and love towards others through their home environment. Children can learn that being born in a different part of the world, looking different, and speaking a different language doesn't make anyone more or less than.
One mistake that parents make is they assume their child will know about the culture or the people that formed their identity. But, in reality, this type of parenting requires intentional teaching about cultural differences and being proactive about showing their children to the world. Some questions worth pondering over as a multicultural parent include:
When should we introduce our child's multiple heritage, and how?
What language should they learn in?
Which holidays should we celebrate?
Whose cultural customs and rituals will we follow?
How will society treat them in general?
Above all, you must prepare your child for the question that they will be asked their whole life: What are you?
Through multicultural parenting, you can help your child develop their cultural identity and feel like they belong. Here are some tips for raising multicultural kids in Hong Kong.
Make cultural learning easy and accessible
One of the best ways to get your children to engage with the culture you want them to learn about is to make it accessible. Some easy entry points, which also make for great things to do with kids during COVID-19, include:
Speaking with relatives
Having books in that language and about the culture
Eating that type of cuisine
Look for ways to incorporate contextual learning opportunities as well. For example, if you're going to prepare a traditional meal from your home country, you can get the kids to help look for recipes, shop for ingredients, prepare the meal, and set the table. Additionally, you can read books from your home culture to your children before bed and sing songs or nursery rhymes on the way to school.
Learn through experience
Experience is the best teacher, especially when it comes to children. Cultural learning can really come to life through fun and engaging activities that get the body moving and use the senses. If a celebration is coming up, why not make an ornament for it as a family? It doesn't have to be complicated though. Simply look for ways to incorporate the senses into an activity and let that guide you. Remember that the goal is not to have a perfect final product, but to enjoy family time and learn more about culture along the way.
Celebrate your culture
If there are things that you love about your culture, be expressive about them! Whether you're a huge fan of the food you grew up with or the family traditions that have been passed down from your ancestors, whatever excites you about your culture is worth sharing with your little ones. You can introduce them to your favorite childhood snack and expose them to other things that are near and dear to your heart.
Create your own family culture
We usually think of culture as traditions, food, art, songs, and stories. While they certainly play a role in culture, we should bear in mind that culture is constantly evolving and is, essentially, how we live. Multicultural kids can learn to be proud of where they come from if they first understand that the cultures they come from are part of what makes them unique.
Be easy on yourself
Keep in mind that raising multicultural kids looks different for everyone and that your children are not going to learn everything you want them to overnight. Be easy on yourself and remember that your children are already learning from watching you embrace your culture in whatever way you see fit.
Put your family's health first
Another thing to think about when raising happy and healthy kids in Hong Kong is their healthcare needs. Even though Hong Kong is home to excellent medical facilities, the long wait times in public clinics and hospitals have people turning to private healthcare instead. However, medical expenses can quickly add up – unless you've got health insurance.
Whether you're curious about the cost of family health insurance in Hong Kong or looking for insurance for an expat family in Hong Kong, Pacific Prime is here to help. Contact us for impartial advice or an obligation-free quote and plan comparison today.