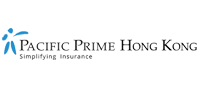 How much does a family health insurance plan cost?
Moving to Hong Kong with your family? You'll be disappointed to find out that health insurance premiums in the SAR are notoriously high. Despite this, getting health insurance is something you should consider, as it'll provide you with peace of mind and help you avoid out-of-pocket payments. In this Pacific Prime Hong Kong article, we'll elaborate on the cost of family health insurance plans, as well as explain how to choose the best one for your family.
What is family health insurance?
Family health insurance is a type of health insurance that provides coverage for the entire family. Rather than getting individual plans for each member of the family, which is the costlier option, you can save money by opting for a family health insurance plan instead. In terms of what it covers, that'll depend on the specific policy you go for.
Our 2019 Cost of Health Insurance Report found that the average cost of family health insurance premiums in Hong Kong is USD $17,140. On the other hand, the average cost of individual health insurance premiums in the city-state is USD $5,738. For both types of plans, this was ranked as the third most expensive in the world, behind the USA and Canada.
Factors influencing the cost of family health insurance
The above figures are only average costs of family health insurance, so may not be indicative of what you'll have to pay. There are a range of factors influencing the cost, such as:
Number of family members insured on the policy
Age of each family member
Pre-existing conditions of each family member
Lifestyle of each family member, including whether they smoke
What's more, the cost will also vary based on the coverage level. For instance, do you want an inpatient-only plan or outpatient as well? What about coverage for dental, vision, and maternity health insurance? Do you have a preferred hospital list? If you want to lower the cost, you may be able to adjust the deductible, add a co-payment, etc. The following explains what they are in detail:
Deductible: This the amount of money that you must pay out of pocket for healthcare services before your family health insurance plan kicks in.
Note: In contrast to individual health insurance plans, family health insurance plans may come with two deductibles: an individual and a family one. You may need to reach either the individual or family deductible before you plan kicks in. However, not all plans are the same, so it's best to check your chosen plan.
Co-payment: This is a fixed amount that you must pay for a healthcare service. It may be applied before or after you've reached the deductible amount.
Coinsurance: This is a percentage of the cost of healthcare service that you must pay out-of-pocket after you've reached the deductible amount and before reaching the out-of-pocket maximum.
Out-of-pocket maximums: This is a limit on how much money you'll pay for healthcare services. Once you have reached this amount, the insurer will cover 100% of the cost for the rest of the coverage year.
How to choose the best health insurance for your family in Hong Kong
When looking for health insurance for your family in Hong Kong, you may be tempted to simply opt for the cheapest plan. Nevertheless, this is hardly a good strategy and it'll bite you in the back later on. The following tells you the things to bear in mind when selecting a health insurance plan:
Check the cost of the plan: While family health insurance plans tend to include discounts, which make it a cheaper option than securing individual health insurance plans for each family member, it's a good idea to double check this yourself.
Look at the coverage level: It's not possible to know whether you're getting a good deal if you don't look at the coverage level. Pay close attention to this and make sure it fits with your requirements.
Be sure to consider the coverage terms: Of course, if the premiums are very low, there may be a catch. So remember to consider whether there is a high deductible on the plan and other terms that may surprise you later on.
Pay attention to age limits of the plan: Some policies also have a maximum age limit for children and adults on the plan. For instance, they may only cover children under the age of 21 and adults under the age of 70.
Get in touch with a health insurance broker
If you'd rather not bury your heads deep into the policies, you can also get in touch with a health insurance broker like Pacific Prime Hong Kong. We've been in the industry for over 20 years now, helping thousands of families choose the best family health insurance plans. Browse vetted plans from top insurers using our handy online tool. Otherwise, our knowledgeable advisors are just one phone call or email away.
Contact us today for an unbiased insurance consultation or to receive a no-obligation quote!
Latest posts by Suphanida
(see all)