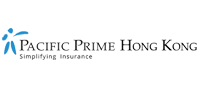 Understanding Hepatitis C in Hong Kong
When it comes to deadly illnesses in Hong Kong, hepatitis may not be at the top of the list, but you may think differently after knowing that there has just been another instance of rat hepatitis E infecting a person in Wong Tai Sin, following the world's first known infection in late September. Similarly, a recent report by The Hong Kong Association for the Study of Liver Diseases echoes that hepatitis deserves more attention. According to estimates derived from a study of 11,000 city residents, only about half of hepatitis C virus carriers in Hong Kong have been formally diagnosed, and just 12 percent have received treatment. The figures were far below the targets set by the World Health Organisation, which aims to raise the diagnosis rate to 90 percent and the treatment rate to 80 percent by 2030.
Unlike other types of hepatitis, hepatitis C does not have any noticeable symptoms in most cases, but it can lead to serious or even life-threatening damage to a person's liver in the long run. However, research has shown that there is a lack of hepatitis awareness in the local community, which contributes to the low diagnosis and treatment rate. In light of this, this week Pacific Prime Hong Kong will provide a brief overview of hepatitis C and associated liver disease.
Acute or chronic?
Hepatitis C is caused by the hepatitis C virus (HCV) and can be subdivided into acute and chronic.
Acute HCV infection usually does not exhibit any symptoms, so few people are diagnosed during the acute phase, and their immune system can be enough to clear the virus out of the body.
However, about 75% to 85% of patients will go on to develop long-term or chronic hepatitis C, which can lead to serious health conditions, such as liver cancer, liver failure, or scarring of the liver (cirrhosis). This process can take decades, and patients are often unaware of the infection until symptoms become secondary and start to damage the liver.
What are the symptoms of hepatitis C?
The incubation period for hepatitis C ranges from two weeks to six months. Upon infection, approximately 80% of patients do not exhibit any symptoms. However, a minority of patients may have the following symptoms:
jaundice (a condition that causes yellow eyes and skin, as well as dark urine)

stomach pain

loss of appetite

nausea

fatigue
Currently, there are about 30,000 people with hepatitis C in Hong Kong, with many contracting the virus by sharing needles or through transmission from mother to baby.
How is hepatitis C transmitted?
Hepatitis C isn't spread through food, water, or by casual contact. Instead, it spreads through the blood or body fluids of an infected person. Recently, Queen Mary Hospital has found that a common reusable blood collection tool could have led to hepatitis C being transmitted to its patients.
Possible modes of transmission include:
sharing drugs

sexual transmission, especially if you have an HIV infection, several partners, or particularly rough intercourse

sharing/being stuck by infected needles

birth (mother passes it to child)
Is hepatitis C curable?
As mentioned above, the immune response in some people will clear the infection, and some patients with chronic hepatitis may not deteriorate into liver damage. Therefore, the disease does not always require treatment.
But when treatment is necessary, antiviral medications will usually be prescribed. Ideally, patients should have no hepatitis C virus remaining in their body at least 12 weeks after completion of treatment. There are many strains of the hepatitis C virus, and although none is more serious than any other, they respond differently to a treatment. Generally speaking, there are two types of common medications.
Old medications
For many years, physicians would inject shots of a medicine called Interferon and a pill called Ribavirin into patient's bodies. Although they didn't target the virus itself, they could strengthen an immune system, so that patients could fight it more effectively. Nevertheless, the downside is that the cure rates of these drugs are only around 50% and patients may suffer from the following chemo-like side effects:
flu-like symptoms, such as a headache, fatigue, and fever

a reduced number of red blood cells, which can make you feel tired and out of breath

rash

depression

itchy skin

constipation or diarrhea

insomnia

loss of appetite and weight loss
New medications
Thanks to the advance of medical technology, researchers have made huge progress in the treatment of hepatitis C by use of "direct-acting" antiviral medications. Doctors now administer new antiviral medications such as Sofosbuvir and Daclatasvir, in addition to Interferon and Ribavirin, and the combination of these tablets can achieve cure rates above 95%.
New medications also have fewer side effects and shorter treatment times, with some as short as eight weeks.
Why is the treatment rate of hepatitis C so low in Hong Kong?
According to the study by the Hong Kong Association for the Study of Liver Diseases, patients with chronic hepatitis do not seek treatment voluntarily for a couple of reasons.
First, they may be willing to live with the risk of cirrhosis at a later stage and bear with the symptoms.
Second, public hospitals only offer conventional medications, such as pegylated Interferon and Ribavirin, which only have an efficacy rate of only about 60% and cause serious side-effects, such as depression and weight loss. Patients also need to use the medicine every day for a year. Only 28.4% of patients are willing to accept this therapy.
Third, while newer therapies are up to 100 percent effective, have shorter treatment times (12 weeks) and fewer side effects, and can be taken by mouth instead of by injection, they carry a much heftier price tag, and may cost up to $400,000 in total.
Does my insurance cover hepatitis C in Hong Kong?
Whether your insurance covers hepatitis C depends on your coverage policy documentation, so you should check with your insurance agent/broker for specific details. For example, most health insurance plans require treatment for HCV to be medically necessary. You should also read carefully to ascertain the level of coverage is enough to afford pricier – but more effective – medications.
Insurance terms & conditions can be tricky to read for those unfamiliar with them, so it's always a smart move to consult an established insurance brokerage like Pacific Prime Hong Kong. Not only can we serve as a secondary point of inquiry and explain insurance policy T&Cs in great details, but we can also leverage our solid relationships with major insurers to fight for lower premiums for our members, and streamline the claims process too. Contact us today for unbiased insurance advice, an obligation-free quote, and price comparison!