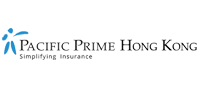 Your guide to celebrating Chinese New Year in Hong Kong
With Chinese New Year just around the corner, Hong Kong locals and expats alike are wondering what's in store for this year's celebration. Also known as CNY or the Lunar New Year, the city's biggest celebration falls on the 12th of February this year, welcoming the Year of the Ox. There are three public holiday days in 2021 for CNY, though the traditional festivities keep going until the 10th to 15th day of the Lunar New Year.
While many of the annual festivities may not happen this year due to the ongoing COVID-19 situation, there are still different ways you can spend the Chinese New Year holidays. This Pacific Prime Hong Kong article tells you what you need to know about the Chinese New Year celebration in Hong Kong.
How to celebrate Chinese New Year in Hong Kong 2021
The start of the new year according to the lunar calendar centers around family and fortune and takes place over several days. Chinese New Year in Hong Kong traditions involve eating special dishes and performing auspicious rituals. Visits among family members usually take place over this period, however, social distancing measures call for different plans this year.
The lai see (aka red envelope) tradition is one of the most famous, involving giving money to younger family, friends, and acquaintances for good luck to both parties. Note that electronic lai sees are encouraged this year, offering a more convenient and eco-friendly way to exchange money. Aside from that, here are some activities you can enjoy this Lunar New Year in Hong Kong 2021.
Festive displays
Malls across Hong Kong are starting to get festive with intricate themed displays and promotional offers. This year, Langham Place is kicking off the Year of the Ox with Disney TSUM TSUM characters dressed up as the 12 animals of the Chinese Zodiac. Similarly, the New Year Pop-up at K11 features a variety of pop-up shops selling an assortment of Chinese New Year gifts.
Hotels are also celebrating the occasion with special decor, festive menus, and staycation packages, such as the Peninsula's lion dance performance. Taking place on the hotel's famous helipad, the special performance can be watched live on its Facebook page this Friday the 12th of February.
Temple visits
Temple visits are a popular tradition in Hong Kong that many people enjoy on the third day of the Lunar New Year. Buddhists, Confucianists, and Taoists gather at Wong Tai Sin Temple for prayers in the Kau Cim tradition. This involves shaking a cylinder with sticks that tell your fortune, which is enjoyable to both witness and partake in.
Locals also visit Sha Tin's Che Kung Temple for their turn to spin the wheel of fortune. In 2021, these temples have limited opening hours along with crowd-control measures. Wong Tai Sin Temple will broadcast a live ceremony this year since it won't be open on the eve of Chinese New Year.
Flower markets
Floral decorations are a huge part of Chinese New Year, with flowers adorning the entire city during this occasion. Peach blossoms, pussy willows, and orchids are some of the most auspicious flowers for CNY and are believed to bring prosperity and luck. Flower markets are set up across Hong Kong, with one of the most popular taking place at Victoria Park in Causeway Bay. The flower markets will still be held this year, with fewer stalls than normal and crowd-control measures in place.
Wishing trees
Thousands of people visit Lam Tsuen village in the New Territories to write their wishes on joss paper and tie them to one of the many wooden racks. While you can still participate in the tradition this year, the site will be closed from the 12th to the 26th of February for precautionary measures.
Other popular Chinese New Year in Hong Kong traditions
Unfortunately, some traditions will not take place in 2021, such as the famous Victoria Harbour fireworks display and the Chinese New Year parade in Tsim Sha Tsui. Horse racing, a passion amongst Hong Kongers, will return on the 14th of February. However, you'll have to watch it on television this year instead. It's advisable to check the Hong Kong Tourism Board website to keep up with virtual celebrations as they develop.
Chinese New Year guide: Tips for CNY in Hong Kong 2021
The first three days of the Lunar New Year are an ideal time to witness Hong Kong's favorite holiday and immerse yourself in the aforementioned celebrations. Note that many Chinese businesses, including stores and restaurants, traditionally close for a few days from the night of Chinese New Year's Eve. Chinese New Year etiquette includes:
Wear the color red, which is said to bring good luck.
Avoid using words that are tied to misfortune, such as death, and discussing bad news during this time.
Avoid cutting or washing your hair on the first day of the new year as it is believed to wash away any good fortune.
Do not sweep or clean your home during the first three days of the new year, as it is believed to sweep away your fortune. Consequently, spring cleaning is usually done a couple of days before the festivities.
Put your health first this CNY
The new year is an ideal time to take charge of your health, and even more so this year due to the current situation. If you don't have health insurance in Hong Kong, now is a good time to go over your options and secure a comprehensive policy for you and your loved ones. However, with so many providers and policies out there, it can be overwhelming to choose the right one. That's where Pacific Prime comes in.
With over 20 years of experience in the insurance industry, we at Pacific Prime Hong Kong have the knowledge and expertise to get you the best plan for your needs and budget. Contact us for impartial advice or a free plan comparison and quote today.
Jantra Jacobs is a content writer at Pacific Prime. On a typical work day, she writes and edits articles, guides and anything else word-related. She aims to produce content that is easy for readers to understand and enjoyable at the same time.

When she's not writing, she's likely searching for a new restaurant or cafe to try, reading or doing yoga.